Time and again, Tata Motors has proven the build quality of its cars. This time it's Tata Altroz, showing its strength and ability by saving all its passengers in an accident. We recently reported an accident in which Tata Altroz rammed into the right side of a truck.
Not only did the Tata Altroz save its passengers from any major injuries, but also the car suffered minimum damage on its body. More surprisingly, it's the truck that seems to have received a greater impact.
The news of this accident was shared through a video by YouTuber Nikhil Rana on his channel. The guy generally keeps on spreading awareness regarding the safe cars in India and makes content on the same.
Now, without wasting time, let's tell you more about this incident.
Also read: Maruti Suzuki Swift Crashed Into Tata Tiago At A Speed Of Above 100 km/h.
Tata Altroz Hits Truck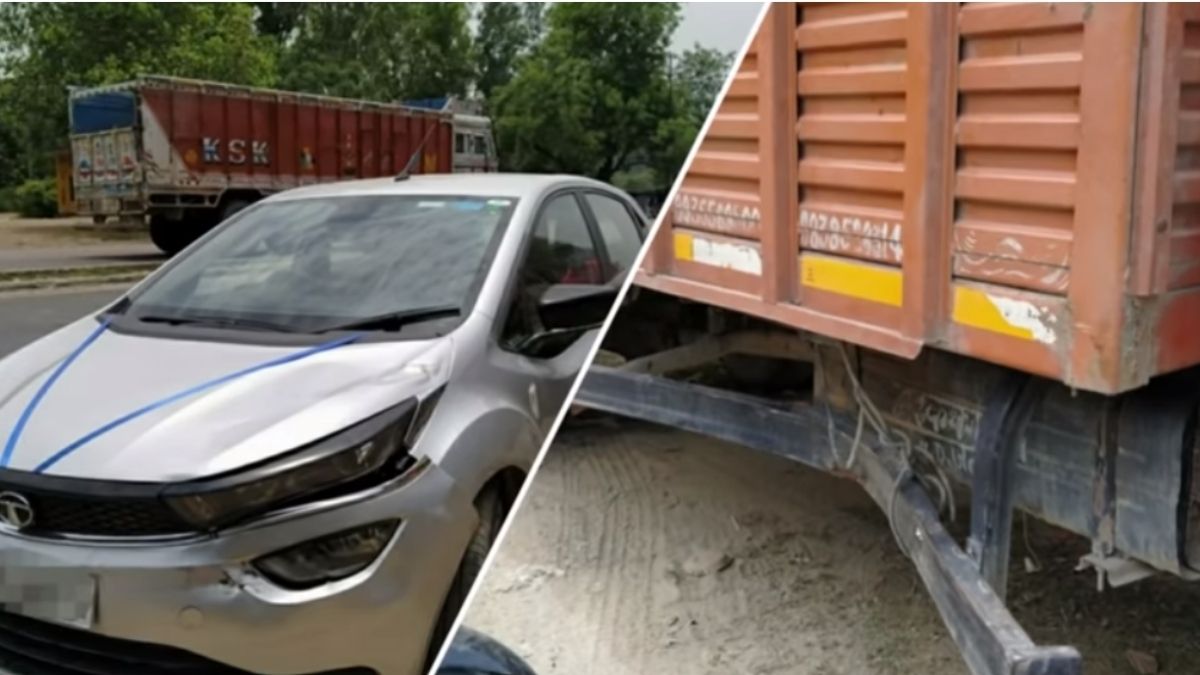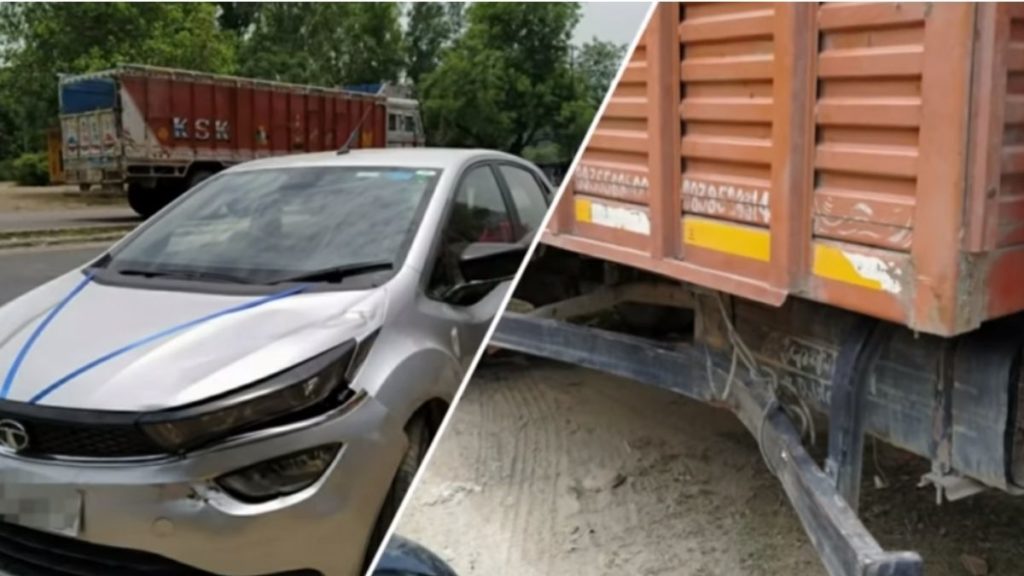 The incident took place on Kanpur-Lucknow highway, where Mr. Gaurav Sharma was driving his Tata Altroz. In addition to Mr. Gaurav, his father and brother were accompanying him on the journey. According to Mr. Gaurav, the truck came in front of his car from the other side.
Mr. Gaurav told the YouTuber that the speed of the car was around 60-70 km/h, and everything happened so quickly that he couldn't respond in time to avoid the accident. Thankfully, nobody faced any major injuries.
As you can see in images, the side iron bar attached to the truck got bent. Meanwhile, there was minimal damage to the front bumper of Altroz.
Moreover, considering the fact that a hatchback collided with a truck, we can say Altroz merely suffered any damage.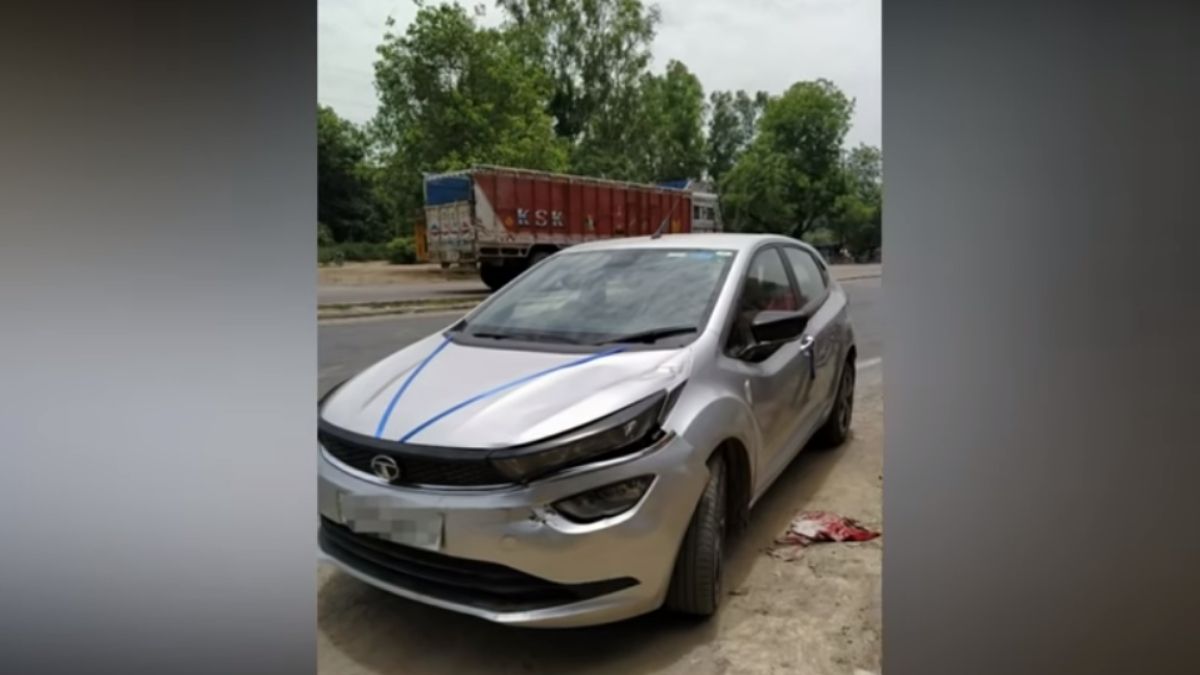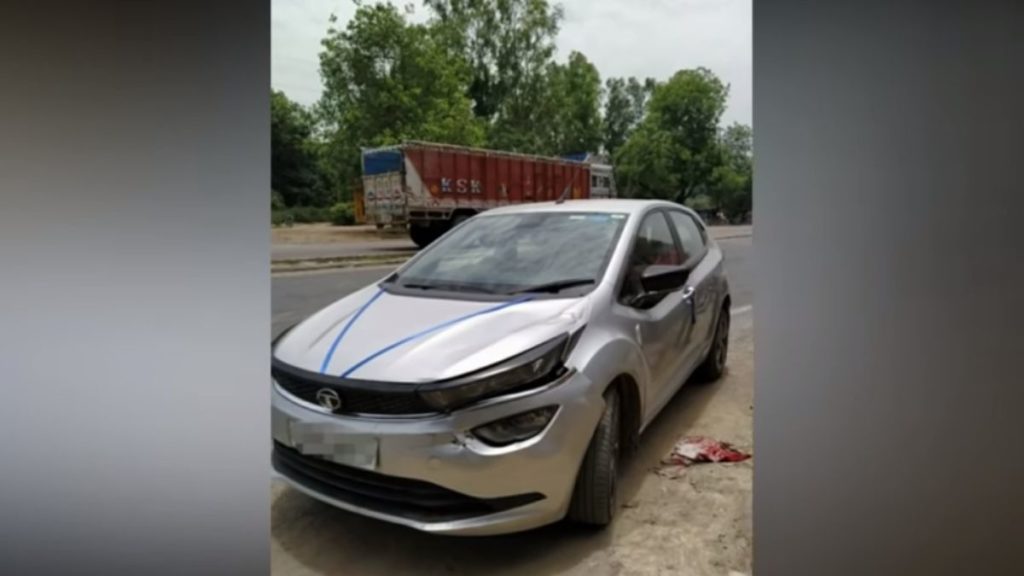 Tata Altroz is the only premium hatchback in India to have a five-star rating in the global NCAP crash test. The ratings of Altroz clearly justify its capabilities.
Maybe Tata Altroz is not as good performing car as others in its segment (arguable), but it surpasses everyone else in its build quality.
What do you guys think? Do share your views in the comments section below.