Short Bytes: YouTuber JerryRigEverything has created his own triple screen laptop. He has also shared the detailed video of the same to help you create your own Razer's Project Valarie DIY laptop. It's made using two USB-based monitors, some door hinges, and epoxy glue. Compared to Project Valarie prototype, three screen laptop is a lot bulkier.
I
f you've followed Fossbytes
CES 2017 coverage
, you must have read about Razer's three-screen laptop
Project Valarie
. This crazy laptop had two extra, left and right, displays that one was able to slide out from behind the main screen. Well, as it was just a prototype, we don't know any specific date of release of this laptop.
But, that doesn't mean you can't own a three-screen laptop. The popular YouTuber JerryRigEverything is here to help you out. Chiefly known for his smartphone durability tests, this time he has built his own custom Project Valarie using two monitors, door hinges, and epoxy glue.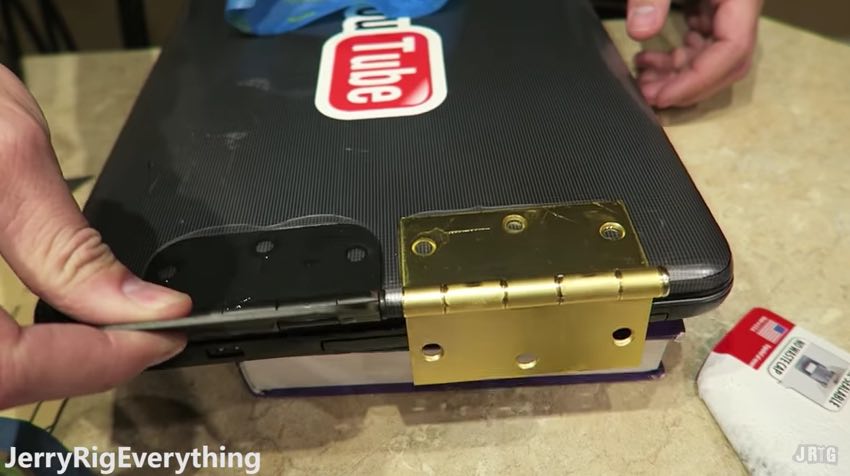 The monitors used here are entirely USB based, and they receive power and data via the same. Grab some door hinges from a local hardware store shouldn't be a problem for you.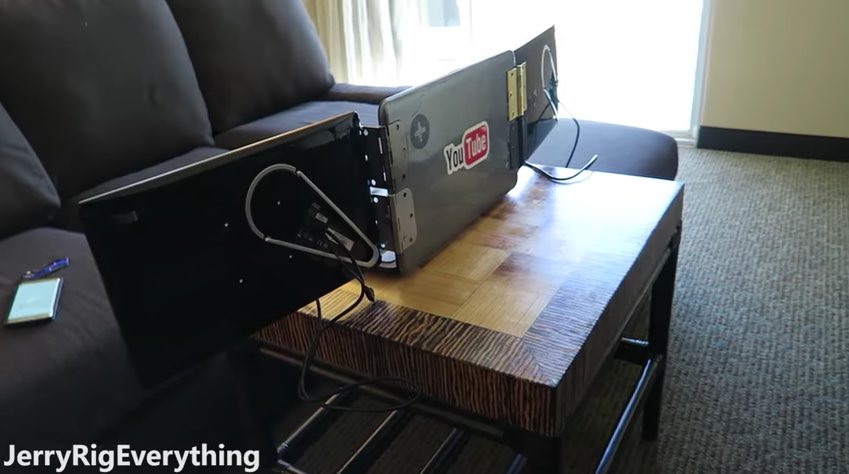 Compared to the original Project Valarie, this DIY product is a lot bulkier. Also, instead of an automated mechanism that slides the monitors behind the primary display, JerryRigEverything's extra screens fold above the regular laptop.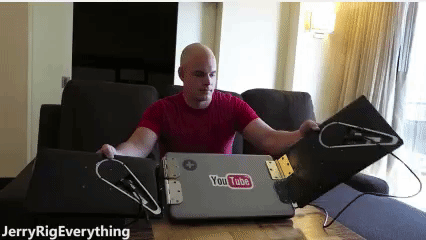 He also mentions that USB-powered displays don't have a high refresh rate, that's why one shouldn't expect great gaming performance.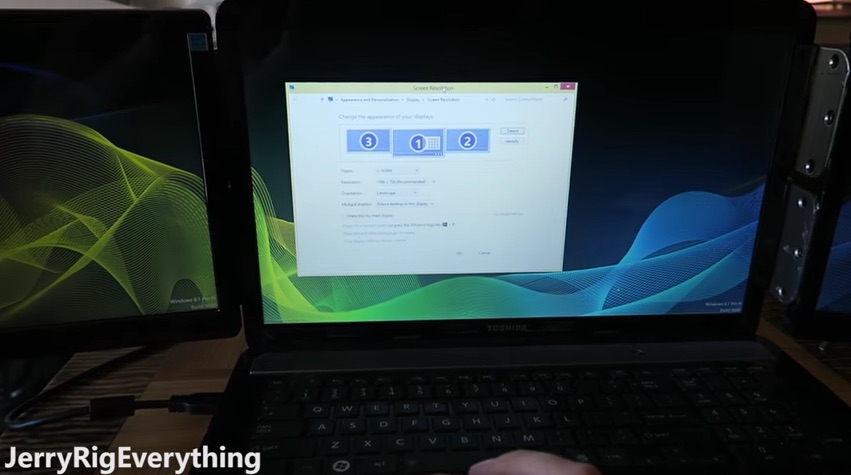 Here's the complete video in all its glory. Take a look: