In the last four years, hundreds of truly wireless headphones have popped up in the market. Gone are the days when users straight off bought Apple AirPods.
They are by no means a wrong choice; in fact, AirPods are still one of the best wireless earbuds. But with so many options in the wireless earbuds market, it's more like whatever floats your boat. The Tranya T10 true wireless earbuds are something like that — suitable for anyone strapped for cash but a good choice for bass lovers.
Tranya T10 Review
Summary
If you're low on budget, but want decent Galaxy Buds-like wireless earbuds, then the Tranya T10 are made for you. They are sturdy, light-weight, and can be worn for hours. The Tranya T10 can run for more than six hours on a single charge, making them best for binge-watching Netflix. Complementing that is a powerful bass performance, however, audiophiles should hard pass on it.
Pros
Good bass and sound isolation
Long-lasting battery
IPX7 waterproof
Don't fall off
Cons
Highs are difficult to pick
Microphone could have been better
Don't pause media when removed from the ear
Price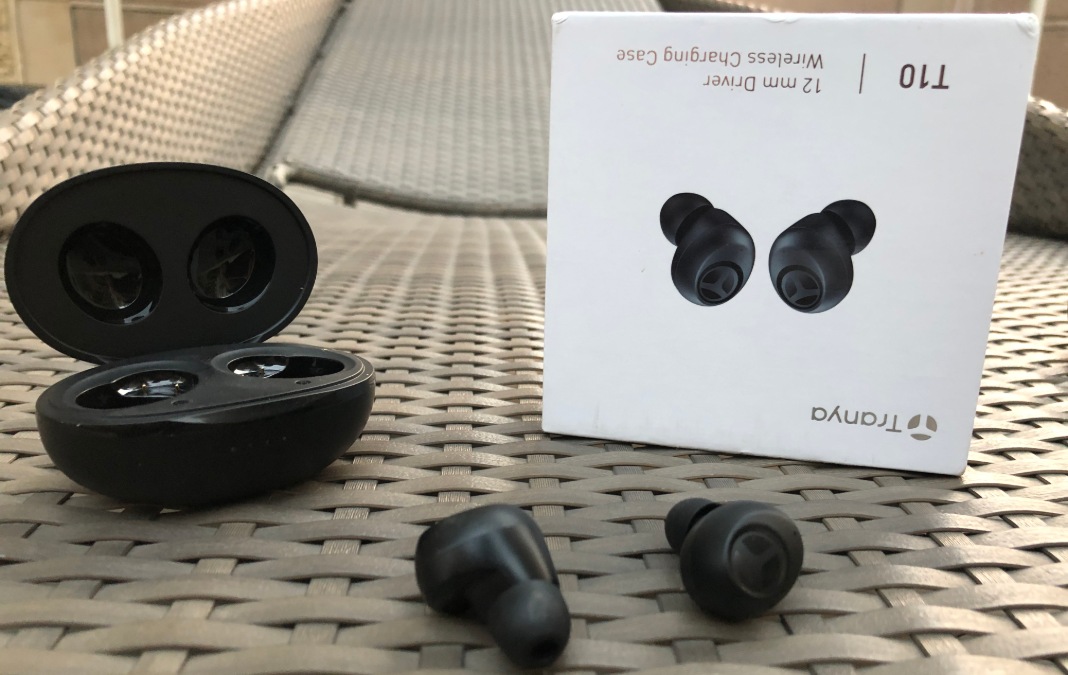 Tranya T10 were initially priced at $130, but now, the earbuds are selling for $79.99 on its official website. Still, $80 is a lot for a company that is yet to make its name in the wireless headphones market.
I originally planned to be highly critical of the features. That was until I saw its price on Amazon. The Tranya T10 are listed at $39 on Amazon, half the price mentioned on its official website.
Design and Comfort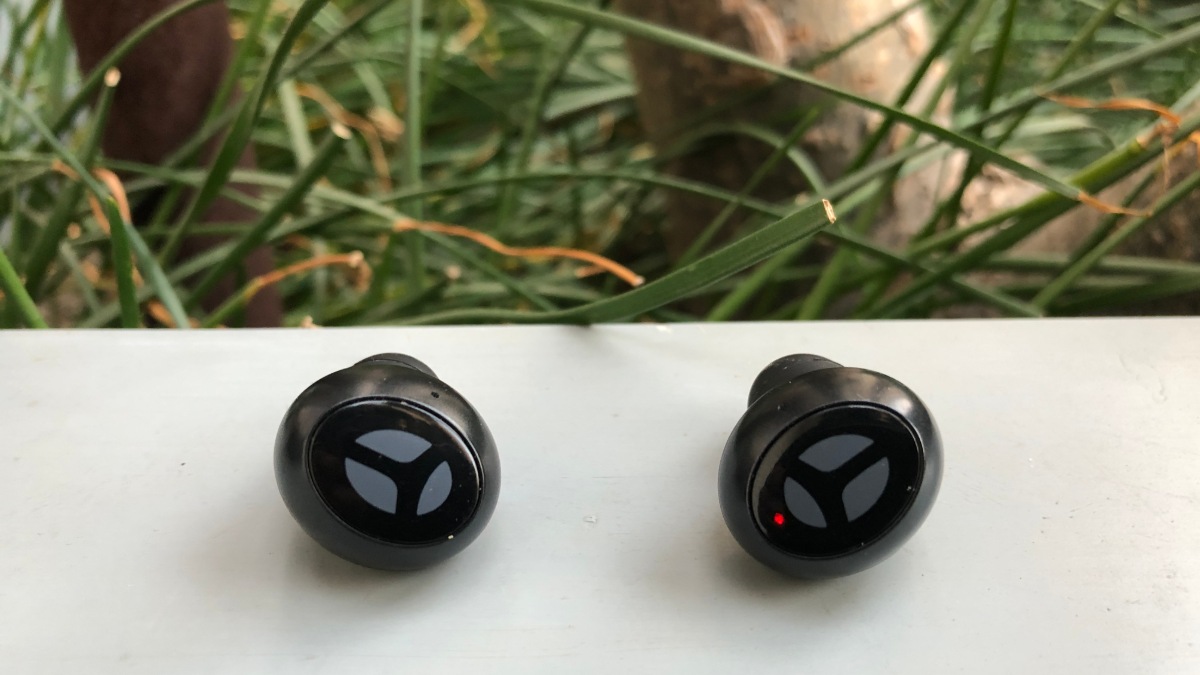 Tranya T10 have the same minimalistic look and ergonomic design as the company's Rimor wireless earbuds. All wireless earbuds from Tranya follow the same design approach; however, a few changes are easy to miss.
While the T10 and the Rimor look almost identical, I noticed a distinction in the finish upon closer inspection. Rimor have a shiny plastic finish while the T10 have a premium matte finish. Tranya T10 also have a much smaller logo on the touch control.
The comfort of T10 is more like a hit or miss. I saw an entire series on it and didn't feel a thing. But when I asked my dad to try it out, it took him minutes just to position it right, forget about wearing it all day. However, he does have small ears, so no complaints there.
A single T10 earbud weighs about 6g, close to Samsung Galaxy Buds known for their lightweight and everlasting comfort. All in all, ear fatigue won't be an issue with Tranya T10.
The box has three different-sized ear tips, so that is something you can consider if the fitting is an issue. The earbuds don't fall off, whether you are sprinting or even headbanging. The case is sturdy but does not feel premium. Also, you would need both hands to open the case.
Sound and Connectivity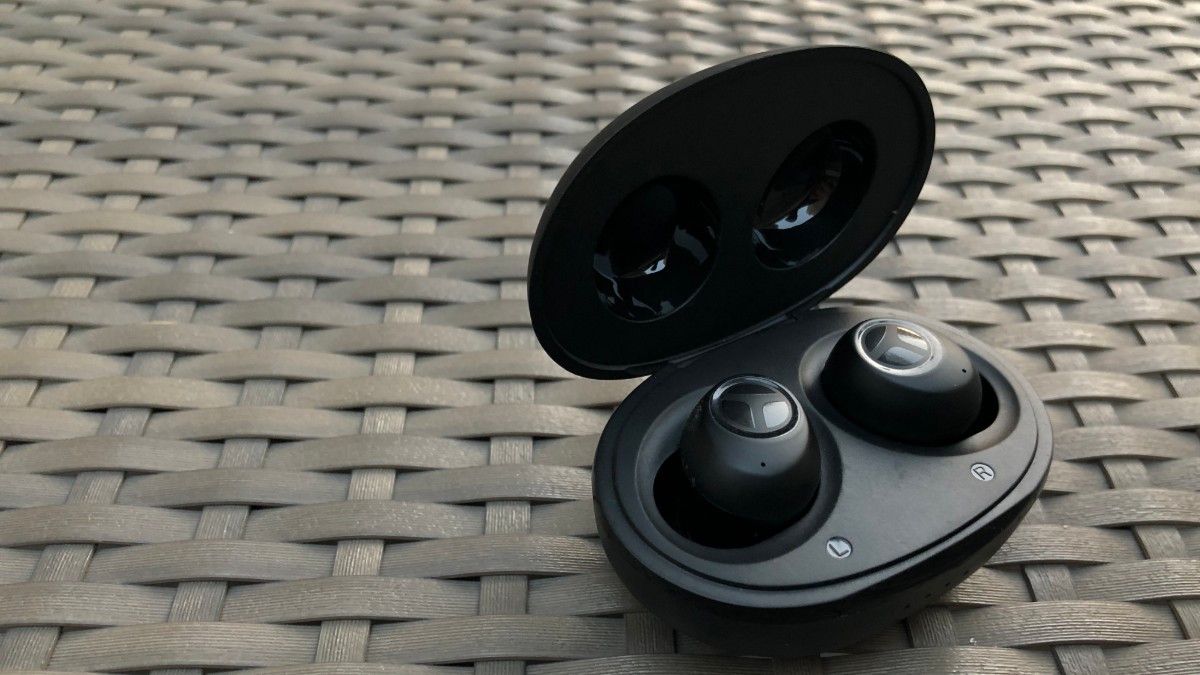 I first paired the Tranya T10 with my MacBook. There was no "long push a button to pair for the first time"; the headset was ready to pair as soon as it was out of the charging case. Most wireless buds have a whole paring process, so Tranya T10's automatic pairing does make things quick.
The connection range is rock solid — I saw no connection breaks even after crossing the 33-foot range specified for Tranya T10. On the other hand, the microphone performance is not that great. Everyone I called while wearing the Tranya T10 said it sounded like I was speaking from afar. This is a huge bummer since most true wireless headphones usually don't compromise on microphone quality.
Below is a small recording of me using Tranya T10, Apple AirPods (1st Gen), and iPhone X microphone.
Thanks to Tranya T10's form factor, sound isolation and noise cancellation is more than satisfactory. The game-changing feature, however, of T10 is bass response. Tranya says the 12mm Graphene driver in the T10 is behind it. As I mentioned initially, the headphones at this price point are a delight for bass lovers.
However, the overall sound is decent at best. Mids are easy to miss while listening to music. Everything mostly seems to be set at equal levels, making the vocals sound dull at high volume. On the bright side, watching movies is a real delight with the Tranya T10.
Other Features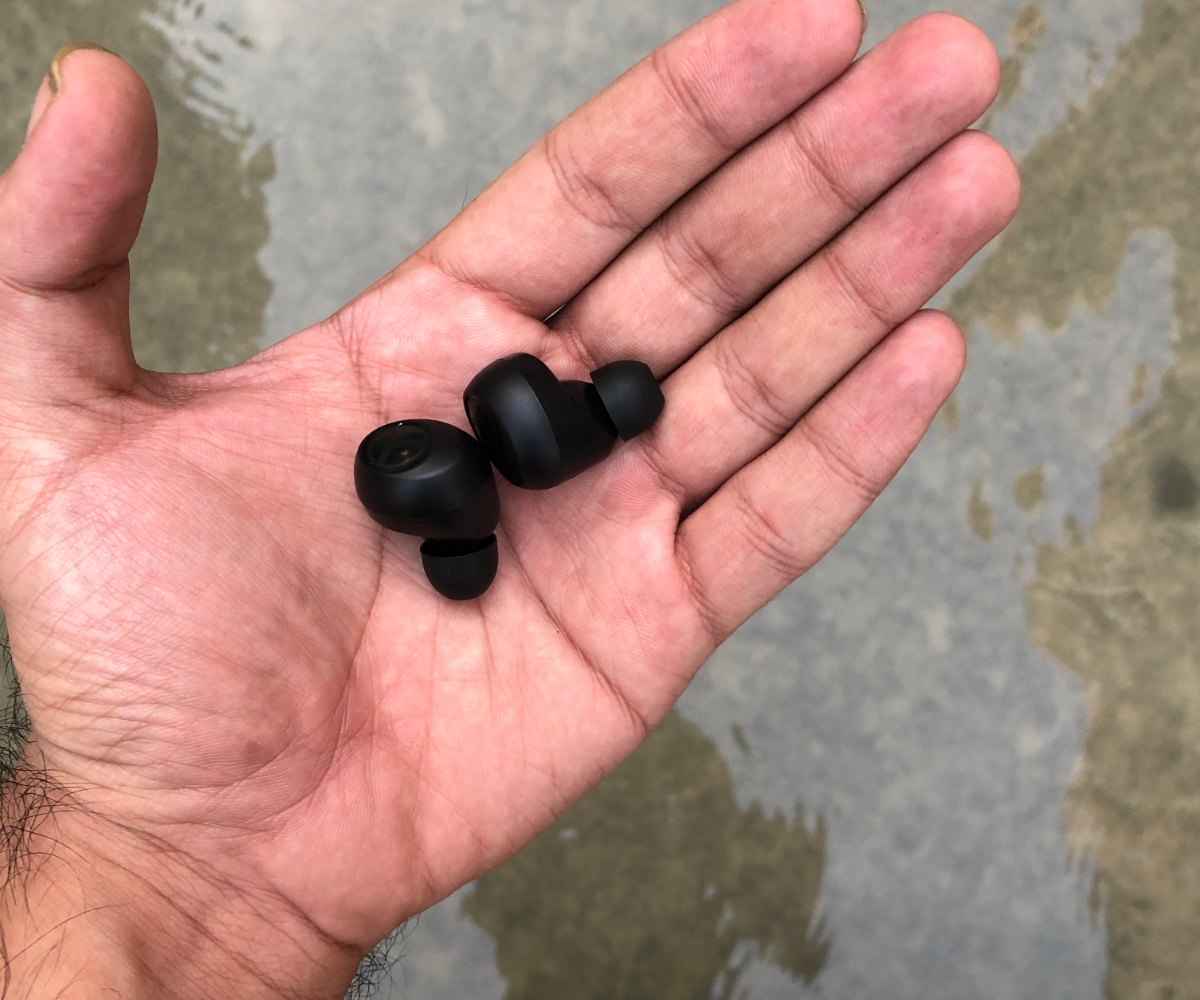 Touch control is one of the best features of the Tranya T10. Other than simple play/pause, you can change the volume and switch between songs. In other words, you have full control over the music without touching the phone.
Unlike other true wireless headsets where controls are cramped on a single earbud, Tranya T10 equally divides media controls for each earbud. For instance, triple tap on the right earbud to jump on the next track while doing the same on the left earbud switches to the previous track. It's the same for the volume. Meanwhile, the play/pause functionality is available on both earbuds.
Touch recognition is weak, however. T10 wireless headphones cannot process fast consecutive commands. Moreover, the response time is slow, approx by half a second. All things considered, the touch control is still brilliant, especially at this price point.
Another cool thing about Tranya T10 is IPX7 waterproof certification. In other words, heavy rain or sweating won't be a problem. Tranya claims that the T10 can even withstand swimming; however, it recommends not going underwater. Unfortunately, I haven't been able to test it, thanks to the COVID-19.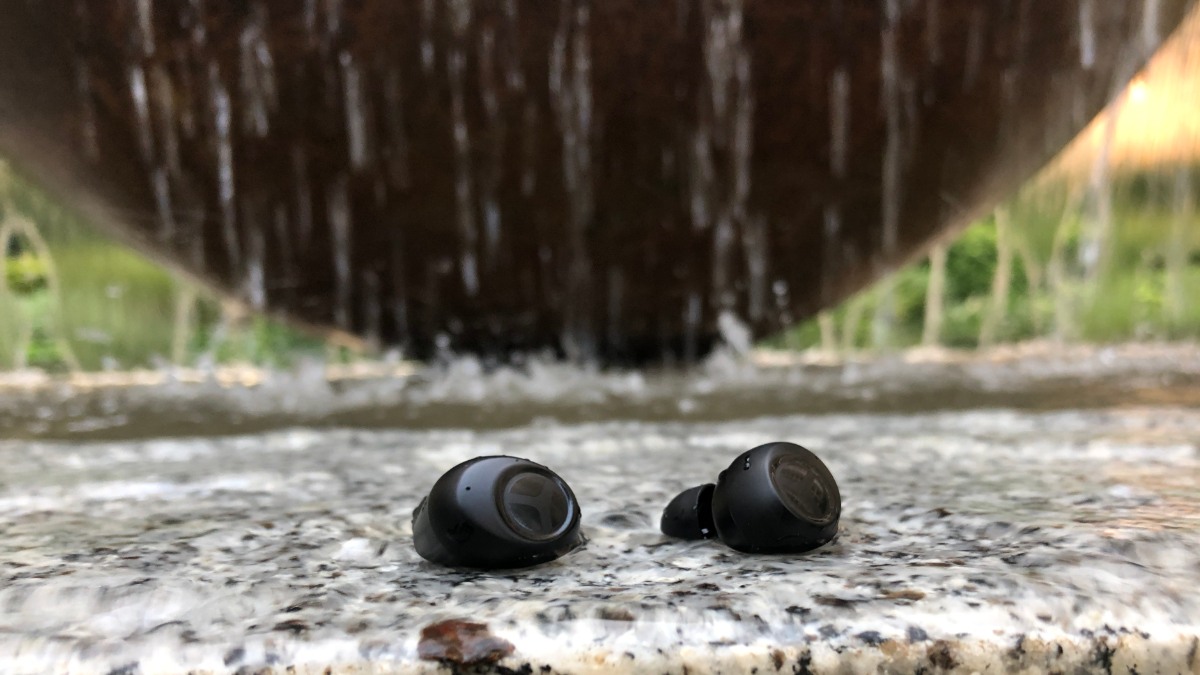 Temporarily pausing music when either earbud is removed is not available on the Tranya T10. Also, it doesn't have a dedicated app. If these things are a priority for you, then it's a dead-end here.
But what truly separates the Tranya T10 from other budget or even premium true wireless headphones is battery life. I couldn't listen up to the advertised 8-hour length, but they worked fine for more than 6 hours, a spectacular feat for a $80 wireless headphone, to be honest.
The case gives another 24 hours, so it's perfect for binge-watching a series or pulling long hours of music sessions. The box bundles a short USB-Type C cable; however, you would barely feel the need to charge it. The case also supports wireless charging, again something you don't expect from budget wireless earbuds.
I have seen several budget wireless earbuds boasting all kinds of premium features. In the end, they are all talk and nothing more. After testing Tranya T10 for a whole week, I honestly believe Tranya T10 stands firm on most of its promises.