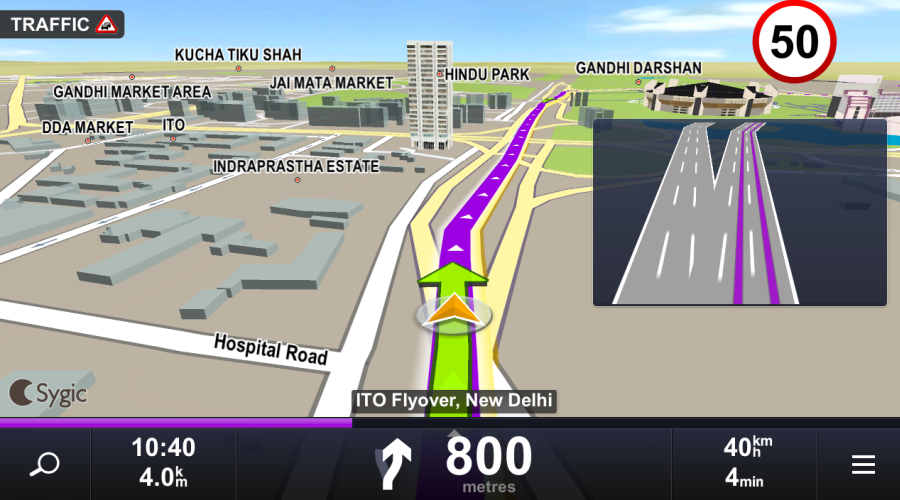 Short Bytes: At Consumer Electronic Show next month in Las Vegas, Toyota is going to unveil a new system for generating a high-precision accurate map for automated driving. Unlike conventional mapping system, these maps will be using data from the onboard cameras and GPS devices.
L
ooks like the automobile industry is going to rule the upcoming Consumer Electronics Show in Las Vegas in the month of January 2016. While
Google is going to announce teaming up with Ford for self-driving cars,
 Toyota is going to unveil a new high precision system for generating accurate maps using data from onboard cameras and GPS devices at next month's Consumer Electronics Show (CES) in Las Vegas.
Toyota, The Japanese automobile giant, known for it's high quality of SUVs, said the new system for high precision maps will gather data from the production vehicles as opposite to the traditional method of using specially built vehicles equipped with 3D laser scanners. This will help Toyota with the safe introduction of automated driving.
How Toyota high-precision map works?
The information about the road images and vehicle positioning is gathered from the cars. This information is then sent to the data centres for further analysis. During the analysis procedure, data received will automatically be pieced together, corrected and updated to create highly accurate maps that would cover a wide area.
The main motive of the data analysis will be to create an accurate understanding of road features, traffic layouts & restrictions, speed limits and signaling for the automated vehicles. This mapping system will have precision as close as positional data collected on dividing lines, kerbs and other road features.
Also Read: Nokia Brings HERE Maps Globally for Android to Compete With Google Maps
Unlike the traditional method of road mapping via 3D laser scanners, this system will automatically upgrade itself from the data received from the cars. While on the conventional method side, the data has to be manually edited to add information on road features, such as kerbs, divides and signage. Also, the data collection is infrequent and becomes obsolete with the time. So if the maps are not updated regularly and their usefulness gets restricted. Toyota's new system will use automated cloud-based spatial information generation technology to generate high-precision road image data from the databanks and GPS devices used by designated vehicles.
Toyota plans to include this accurate mapping system in the automated driving industry in the production vehicles available by around 2020. While initial use is expected to be limited to motorways, it will work on expanding it to cover ordinary routes further into the future.
What do you think what could be the possible future of automobile mapping system? Share your views in the comments below.
Also read: How Google Maps Solved The Case Of A Man Missing For 10 Years