A mountain stone fell on the roof of a Toyota Innova Crysta from a significant height and went inside the cabin, piercing through the seats. The incident took place while the vehicle was going through hilly areas in Himachal Pradesh.
The stone was medium-sized and it damaged the door panel, seats, and other parts of the MPV along with the roof.
However, believers can thank God as nobody was harmed in the accident. This is a perfect case of natural calamity as the stone came out of nowhere.
Most of the time, automakers design vehicles keeping in mind the front impact/collisions, side-impacts, and rollovers. However, the recent incident will likely make the R&D teams re-think their design parameters.
However, it's unlikely that designers could keep such an unusual natural disaster in mind when designing a passenger vehicle.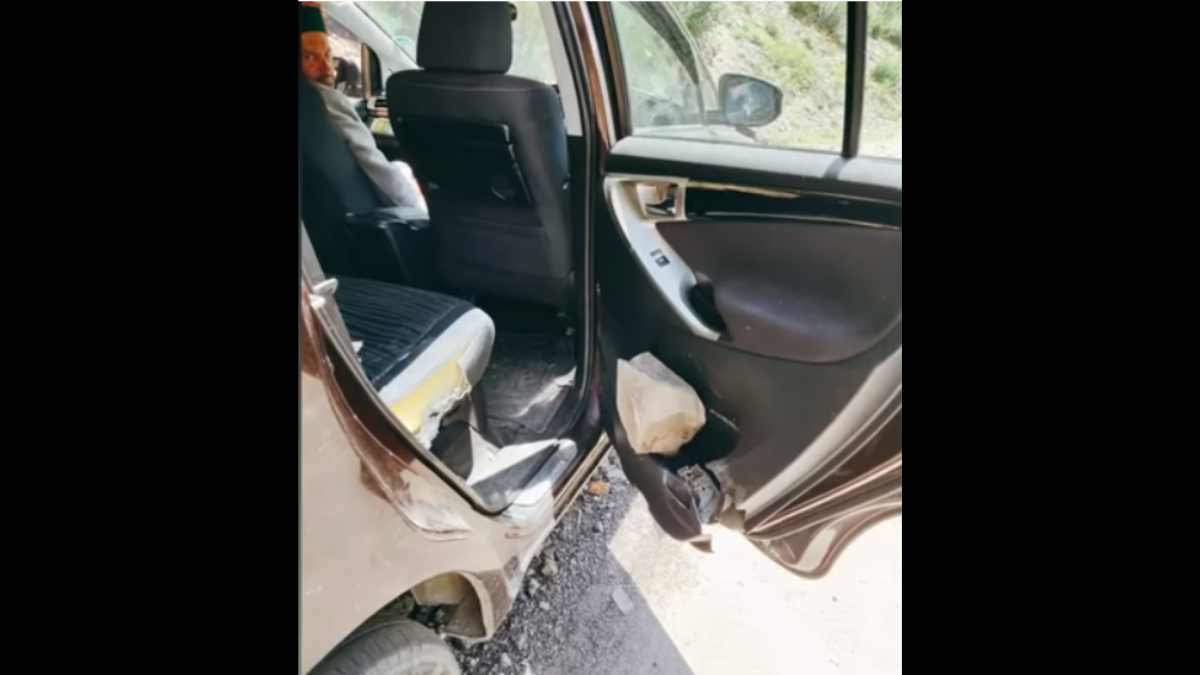 Let's have a quick look at the structure and build quality of Toyota Innova.
Toyota Innova Crysta Build Quality
New Innova Crysta holds an overall four-star ASEAN NCAP safety rating. The structure of Innova is based on GOA body, which is a high strength structure that effectively absorbs the impact and distributes it evenly.
Generally, the structure comprises of bars, columns, and aluminum tubes, designed to absorb the impact during a collision.
Whereas, the doors and roofs are typically made up of metal sheets that are not made to withstand impact from such sharp and heavy objects like this stone.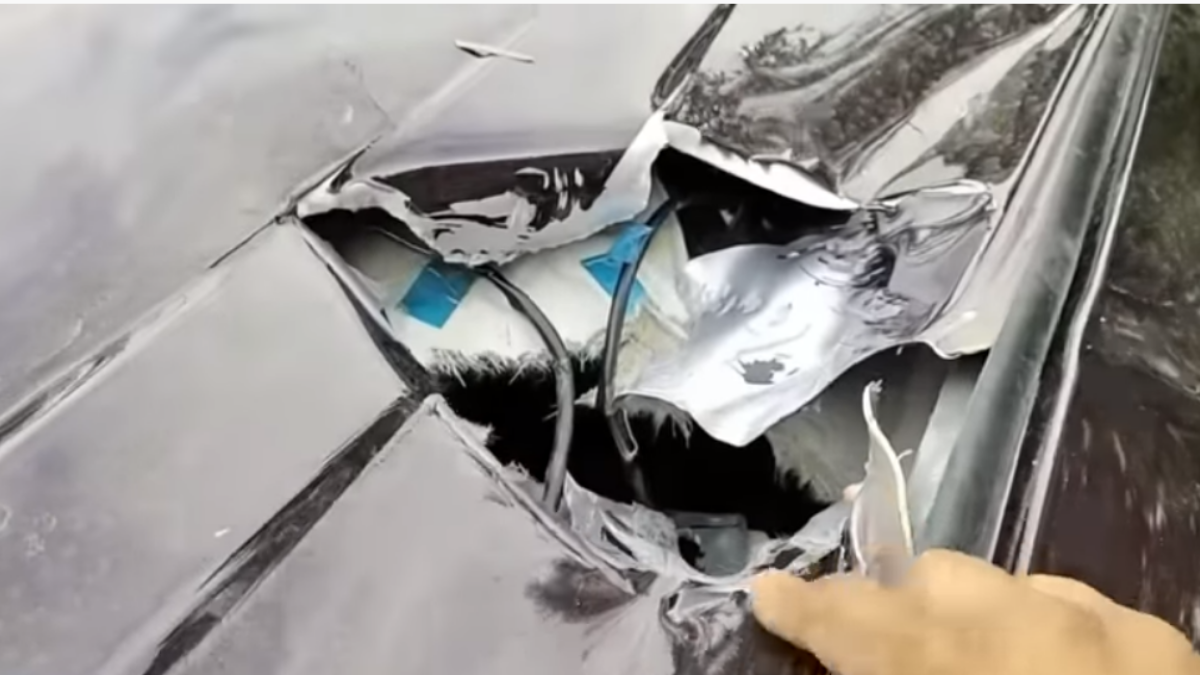 Though the Toyota Innova has a good reputation in the market. After this incident, the masses might have doubts regarding the built quality of the vehicle.
However, it would not be fair to judge the quality of any vehicle based on such an incident. As mentioned earlier, the roof is composed of sheet metal which could get damaged if a projectile of this size falls on it at high speed.
Anyway, what do you guys think about this incident and the built quality of Toyota Innova Crysta? Would you consider buying this MPV after this incident?
The new Toyota Innova Crysta pricing starts at Rs. 15.66 lakh (ex-showroom) for the GX7 petrol version. While the most affordable Toyota Innova G7 diesel costs Rs. 16.44 lakh (ex-showroom)