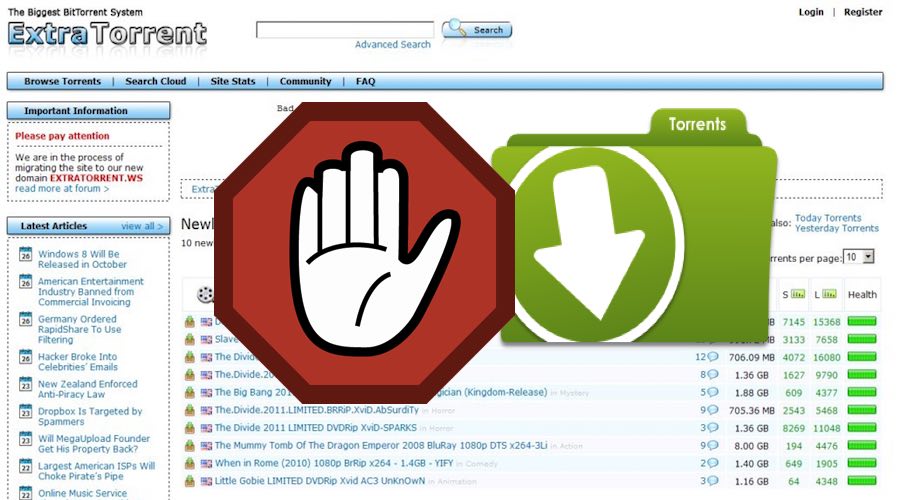 Short Bytes: In a shocking move, the Government of India has asked different ISPs to block the torrent websites and serve the users a new warning. It states that just by visiting a torrent website, one can face three years in prison and Rs 3 lakh fine. While this move could be seen as a legitimate blow to pirates, the innocent users and distributors of free and open source software are also going to be affected.
T
he Government of India has already banned thousands of torrent and file-sharing websites in India. But, according to a report by
India Today
, yesterday, the Indian internet users were shocked to see a new warning while visiting the torrent websites.
The report suggests that now you can get three-year jail sentences and a fine of 3 lakh if you try to visit such banned URLs. Interestingly, this rule also applies if you simply try to view a torrent file, or download it from a host that may have been banned in the country. Moreover, you don't have to download a torrent file or the pirated movies. Just opening a blocked URL can issue a jail sentence to you.
Here's the warning that users noticed: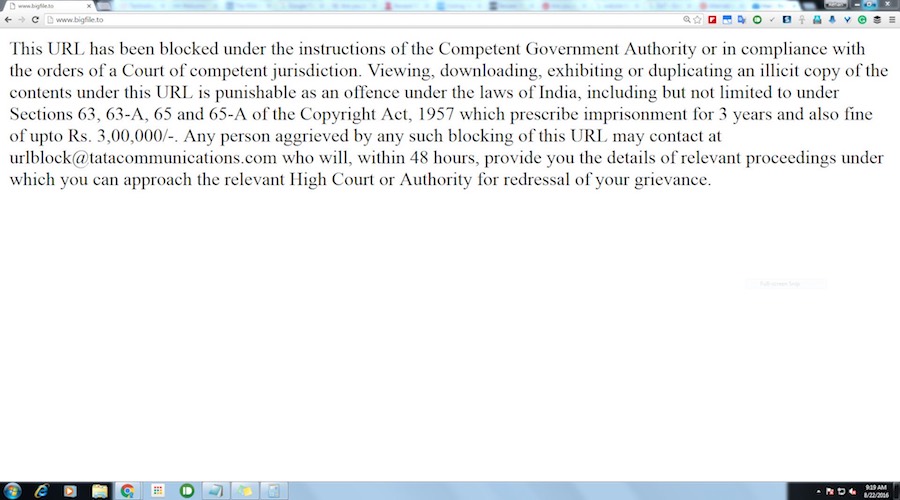 Lately, the Indian government has been trying to implement new ways to block torrent websites. While the previous warning mentioned that the URLs have been blocked at the direction of DoT, the recent warning talks about the instructions of Competent Government Authority or some Court orders.
At the request of the government, service providers have invested a lot in the blocking mechanism. Instead of relying on the small players, the government has partnered with big players like Airtel and Tata Communications that take care of many internet gateways in India.
It's also being reported that in addition to Airtel and Tata, the MTNL connections are also starting to roll out this warning.
What about the legal content and open source software being shared using torrent?
This blocking is affecting the legal use of torrent that covers many independent artists and businesses. Talking about open source software, many Linux distros use torrent as a means to distribute their operating system. Thus, this move will make it illegal for you to access a torrent website and search for your favorite free and open source software.
At the moment, there are no official announcements on this issue. We'll keep you updated if we get some more information.
Did you find this article helpful? Don't forget to drop your feedback in the comments section below.
Also Read: New Piracy Kings And KickassTorrents Alternatives