In a world where Spotify and YouTube are readily available, downloading music isn't ubiquitous. However, despite their popularity, these apps allow users to stream music rather than download it if users don't pay for their premium services. Due to this, many people are turned to downloading music from torrent sites as an alternative, as they don't want to pay exorbitant prices for these subscription services.
Then there are cases where you are out for a run or in a subway, and you don't have access to the internet. That's why using music torrent sites is still a much better option for many people out there. Additionally, people don't know which site to trust, especially with the risk of running malware into your system.
But don't worry because we have got you covered here, as the websites listed below are some of the best places to download music torrents with minimal risks.
Best music torrent sites for 2021
1. KickAssTorrents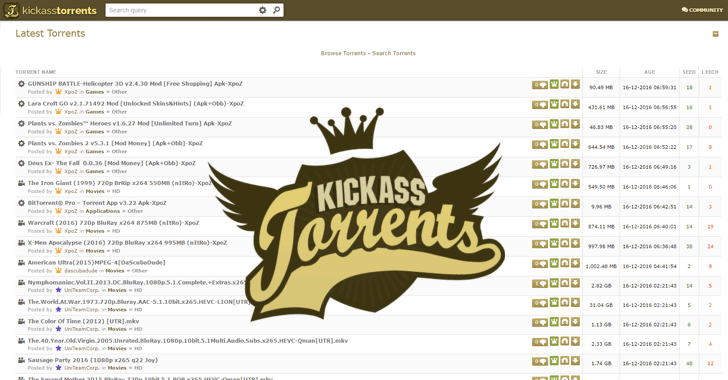 KickAssTorrents is by far one of the best sites for downloading torrents. For music, in particular, the website has a wide array of different and free indie content.
The website has a very active and helpful community of users with tons of seeders. There's also safety from malware in the form of verified torrents. It even has a good interface for mobile users.
2. SoundPark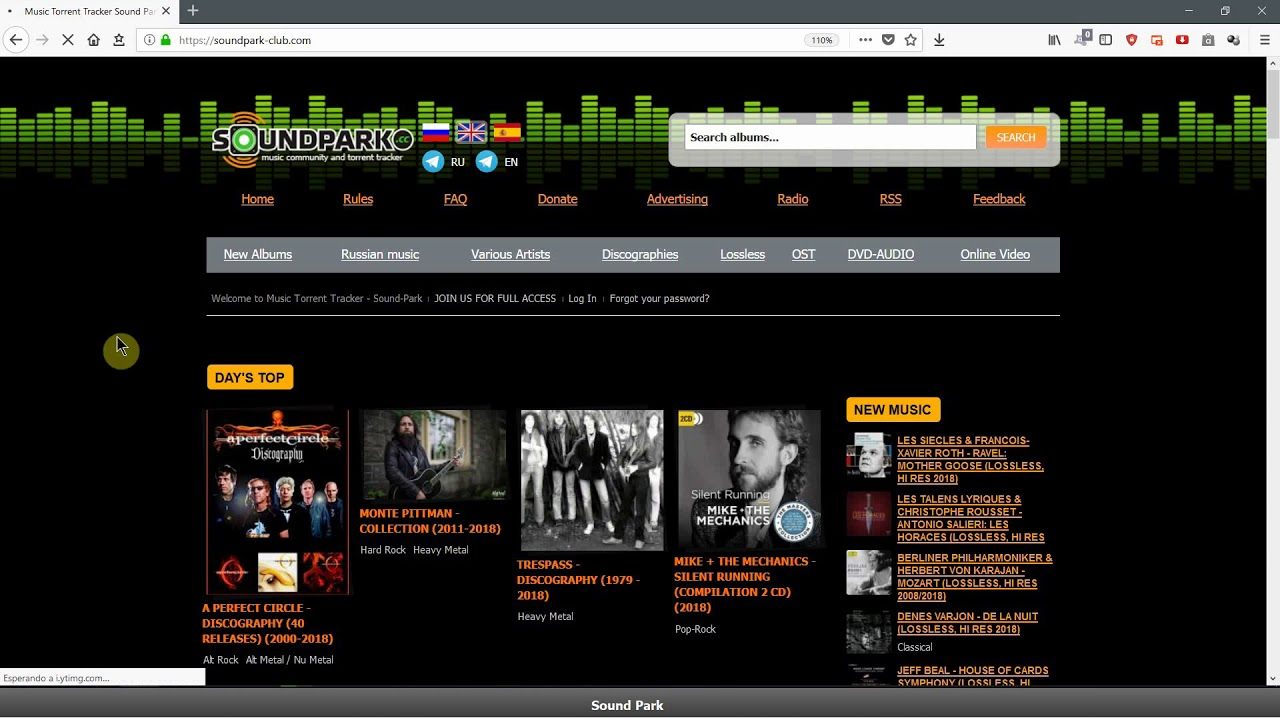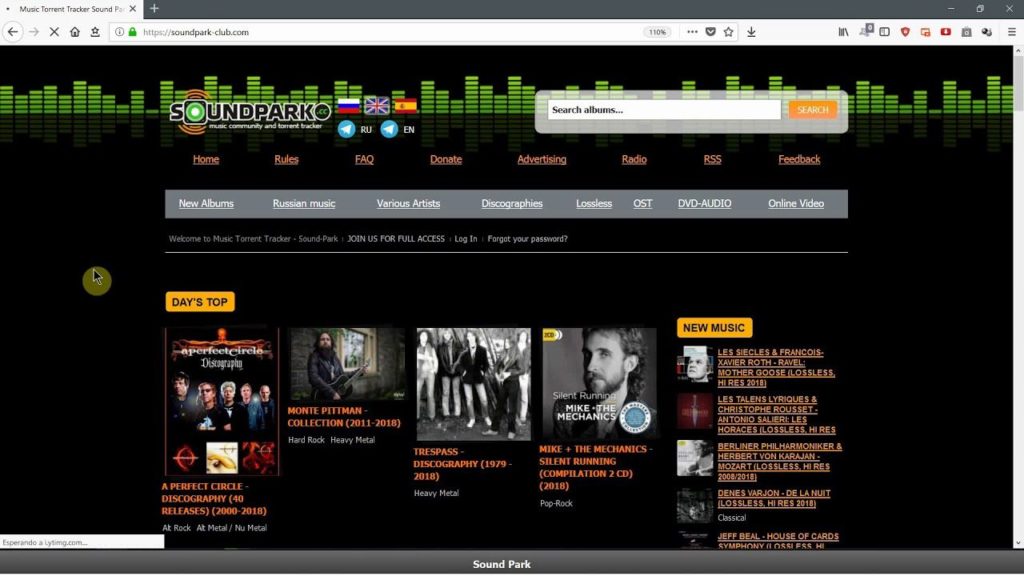 Soundpark looks less of a torrent site and more of a music store by its looks and design. If you are a huge fan of retro stuff and album covers, this is the perfect place for you. The site may look old as it was designed back in the early 2000s.
But its design is more of a choice as users can use the site by browsing through album covers used as thumbnails. Due to this aesthetic, the site is a pleasure to use, even on mobile. The only drawback is the ads from a free site like this.
3. 1337x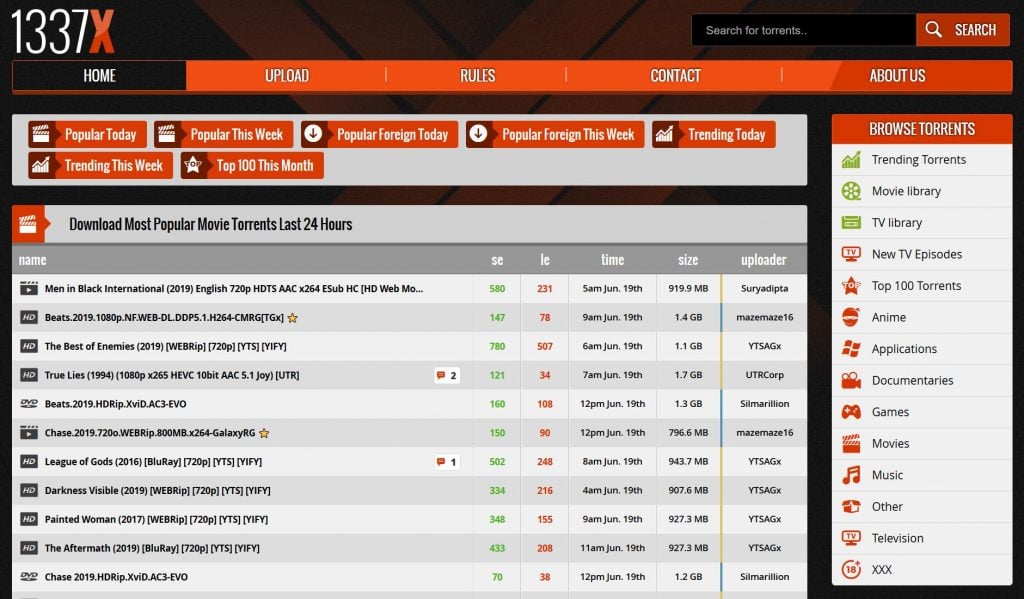 1337x is one of the more modern-looking torrent sites on this list. It has various categories, such as trending today, what's trending this week, what's popular today, what's popular this week, and the top 100 torrents of the month. This categorization, along with a good search engine, makes it really easy to find new stuff and discover old classics.
Whenever you search for any music, it will give you the whole list of torrents related to that on the site. Each of these torrents can be sorted based on the seeder to leecher ratio. Not that you would have to worry about that here, as this site usually has many seeders, along with a very active community to interact within the comments section.
4. TokyoToshokan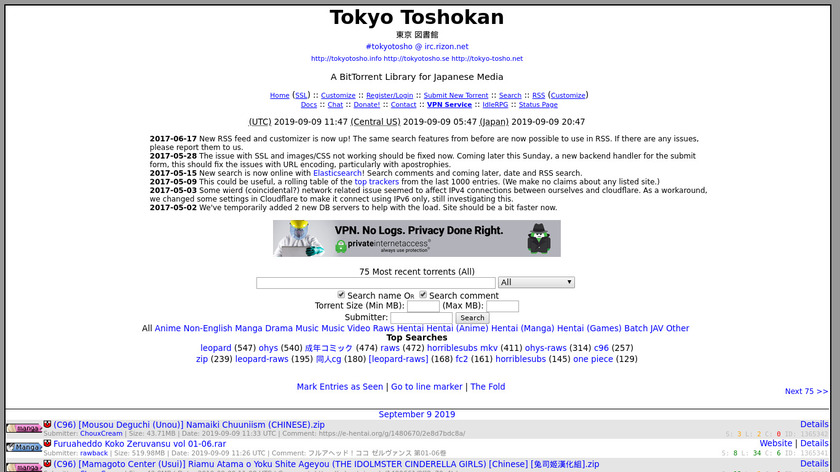 Tokyo Toshokan is an open torrent library that provides Japanese indie content for free. It has a massive free indie content library, even some exclusives from Japan.
With foreign music becoming more and more popular, this site is the best for music anywhere from the far east, with Japanese content being the most popular.
Easy navigation, no ads, speedy downloads, and a massive library. What more could you ask from a torrent website. It is the best website for any Japanese torrent. The only issue is that you need to sign up to access it.
5. ThePirateBay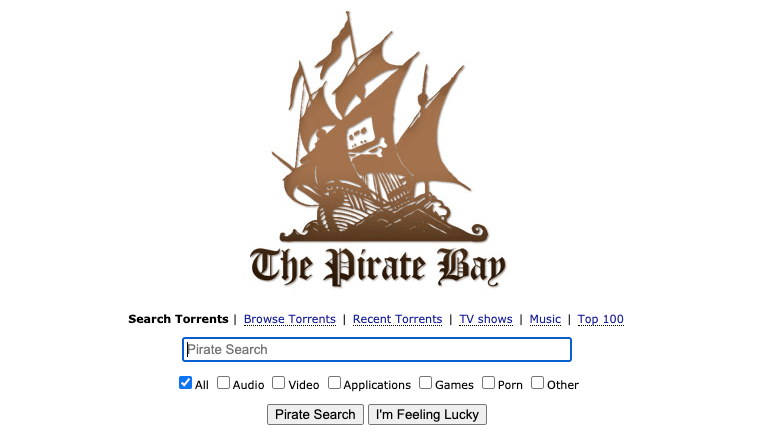 There can never be a top torrent site list without ThePirateBay. This site is the best place to look for any torrent, but it also has its limitations. Despite being such a large library of torrents, it becomes difficult to sort out the bad ones from the good.
As a result, many torrents include malware which is a big risk for anyone who doesn't have an antivirus or uses the website from a smartphone. Other than that, the site has the biggest library of indie content, great accessibility, and multiple genres.
Torrent download tips
It is advised to use a VPN or an anti-virus when trying to access the aforementioned websites.
Users can also use the uTorrent Web to add these torrents and play music even in the middle of a download.
Prioritize torrents with a better seeder to leecher ratio.
Limit the maximum upload rate to 10 or 15kbps and put the maximum download speed to infinity.