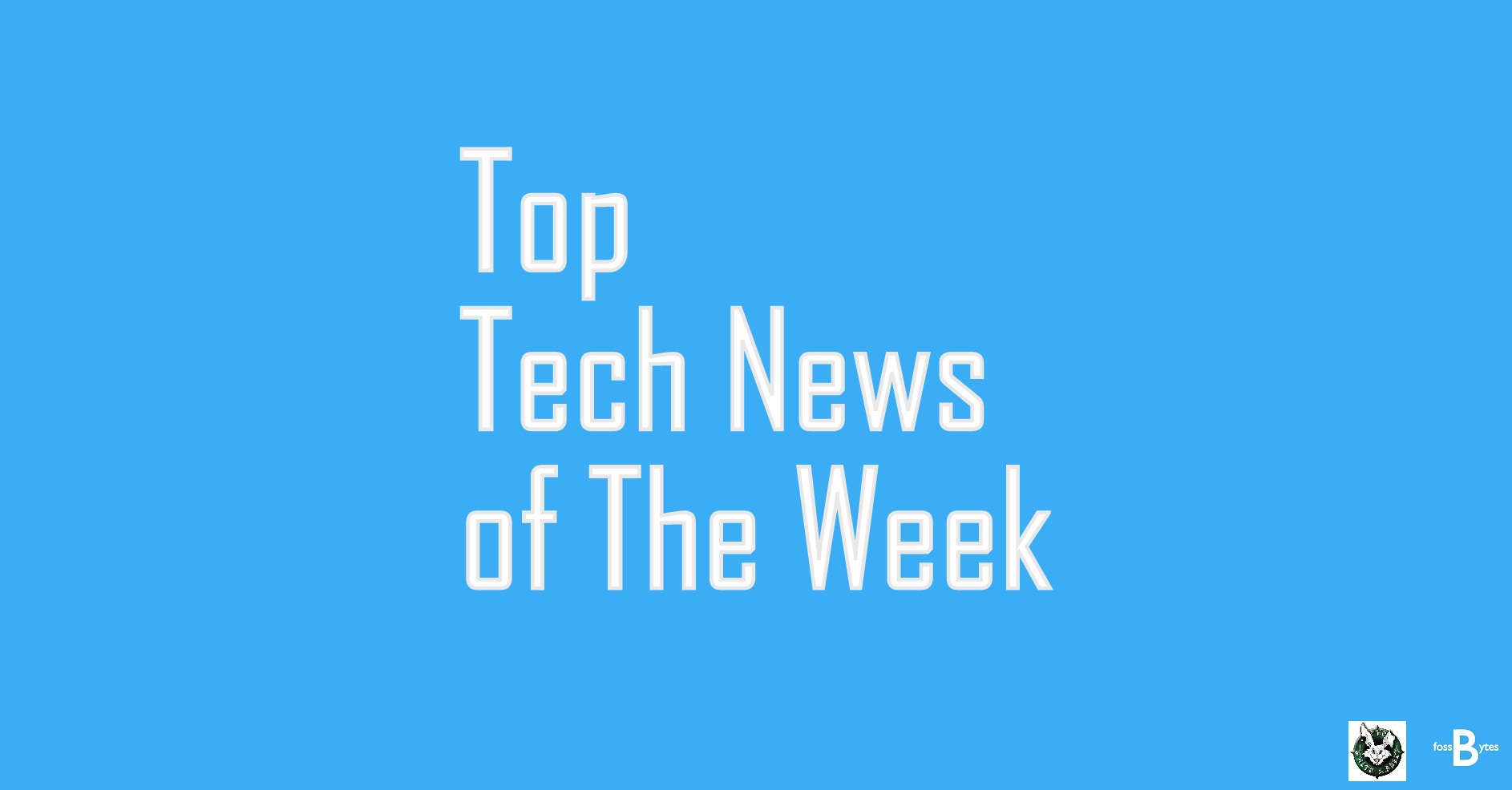 Dear fossBytes readers, we are back with our weekly feature – Top Tech News of the Week. Just like the last week here we have covered the best technology news from the past week and tried to serve you the latest happenings from the tech world at one place. Take a quick look at the best tech news of the week:
Google formally announced its plans to propose its homegrown QUIC networking protocol to the IETF standard body so that it could become a part of the next-gen modern internet. The search engine giant has been developing QUIC since 2013 after making SPDY the base for the IEFT'sHTTP/2 standard.
After the much awaited WhatsApp calling feature, now is the turn of free WhatsApp video calling. A month ago, WhatsApp was the only instant messaging app living in the Stone Age without a voice call feature. Now, WhatsApp wants to challenge Skype with its free WhatsApp video calling feature.

This news could bring an end to the constant speculations being made about the release date of Microsoft's next operating system Windows 10. In a question-answer round, AMD CEO Lisa Su happened to mention that Windows 10 will be hitting the markets till late July.
New Zealand And NSA Plotted Hack Against China
China's foreign ministry has expressed serious concerns over the reports of hacking attacks on China planned by New Zealand and NSA in recent past. The U.S. intelligence agency tried to hack into a data link between the government buildings of China located in Auckland.
This 10 times faster WiFi technology could be integrated with the pre-existing WiFi systems and it will lead to the reduction in bandwidth issues in crowded places and homes with multiple users. This has been made possible due to the recent advancements in the LED technology that makes LED light modulation easy and thus opening the option of using light for wireless transmission.

Finally, Ubuntu 15.04 Vivid Vervet has arrived. One of the world's best Linux-based operating systems, Ubuntu, is witnessing a final and stable release of Ubuntu 15.04. This version is codenamed Vivid Vervet – it's a type of monkey. Ubuntu 15.04 has been launched with some new features that make it a necessary update.
A Chinese website Benchlife.info has published the leaked pictures and specifications of the supposed Intel's 6th generation Core CPU line. This lineup is being called Skylake, and consists of about 10 different desktop SKUs. This impressive lineup also includes impressive "K" series chips. According to some early benchmark data, the Skylake processors possess a 15% increase over the current Haswell-based CPUs. This Skylake processor lineup is expected to launch at the end of this year.
How To of the week: How To upgrade your system to Ubuntu 15.04 Vivid Vervet
Stay tuned for more technology news from fossBytes!