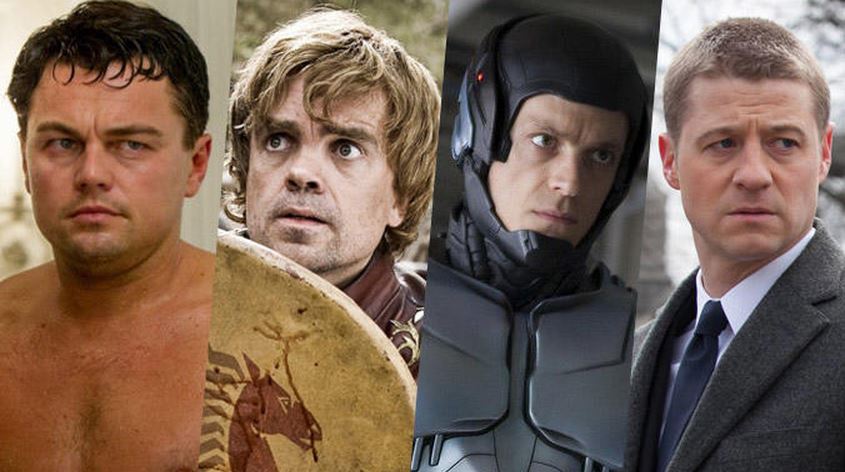 The year 2014 is coming to an end and continuing our year-end top list feature, we are here with the list of top torrented tv shows and movies of the year 2014.
One thing that these results do concrete is the status of "Game of Thrones" as the most popular  show among the masses. "Game of Thrones" was way ahead of its competitors in the race for the most torrented TV show Of 2014 and the real fight was for next four spots.
"Game of Thrones" has topped the chart with a massive number of 8.1 million downloads. The rest top five places were filled by the zombie fest "The Walking Dead", "The Big Bang Theory", veteran sitcom "How I Met Your Mother"and the newcomer "Gotham." (Via: TorrentFreak)
Talking about the movies, Leonadro DiCaprio's "The Wolf of Wall Street" topped the torrent charts with 30.035 million downloads.
The competition was stiffer on the movie list and rest of the top 5 closely followed the Wall Street stockbroker's tale. "Frozen", "RoboCop", "Gravity" and "The Hobbit: The Desolation of Smaug" were listed as the next top 4.
This year many people downloaded their favorite TV shows and movies via different torrent websites and this year KickAssTorrents topped the top torrent website chart.
Most Torrented TV Show Of 2014
1. Game of Thrones
8.1 million
2. The Walking Dead
4.8 million
3. The Big Bang Theory
3.9 million
4. How I Met Your Mother
3.5 million
5. Gotham
3.2 million
6. Arrow
2.9 million
7. Grey's Anatomy
2.8 million
8. Vikings
2.7 million
9. Suits
2.5 million
10. South Park
2.4 million
---
Most Torrented Movies Of 2014
1. The Wolf of Wall Street
30.035 million
2. Frozen
29.919 million
3. RoboCop
29.879 million
4. Gravity
29.357 million
5. The Hobbit: The Desolation of Smaug
27.627 million
6. Thor: The Dark World
25.749 million
7. Captain America: The Winter Soldier
25.628 million
8. The Legend of Hercules
25.137 million
9. X-Men: Days of Future Past
24.380 million
10. 12 Years a Slave
23.653 million
11. The Hunger Games: Catching Fire
23.543 million
12. American Hustle
23.143 million
13. 300: Rise of an Empire
23.096 million
14. Transformers
Age of Extinction: 21.65 million
15. Godzilla
20.956 million
16. Noah
20.334 million
17. Divergent
20.312 million
18. Edge of Tomorrow
20.299 million
19. Captain Phillips
19.817 million
20. Lone Survivor
19.130 million
---