2019 was a big year for cybersecurity as several threat groups unleashed malware that led to a loss of a large sum of money to organizations, governments, and compromised data of millions of users all over the world. These malware strains are more than enough to state that we need to take cybersecurity more seriously in the coming years.
In 2019, small and medium businesses were more prone to risk as they lack proper cybersecurity measures to evade attacks.
Here is a list of the nastiest malware that are the highlights of the cybersecurity world in 2019:
Top 10 Malware Of 2019
1. Emotet – Malware disguising itself as Snowden's book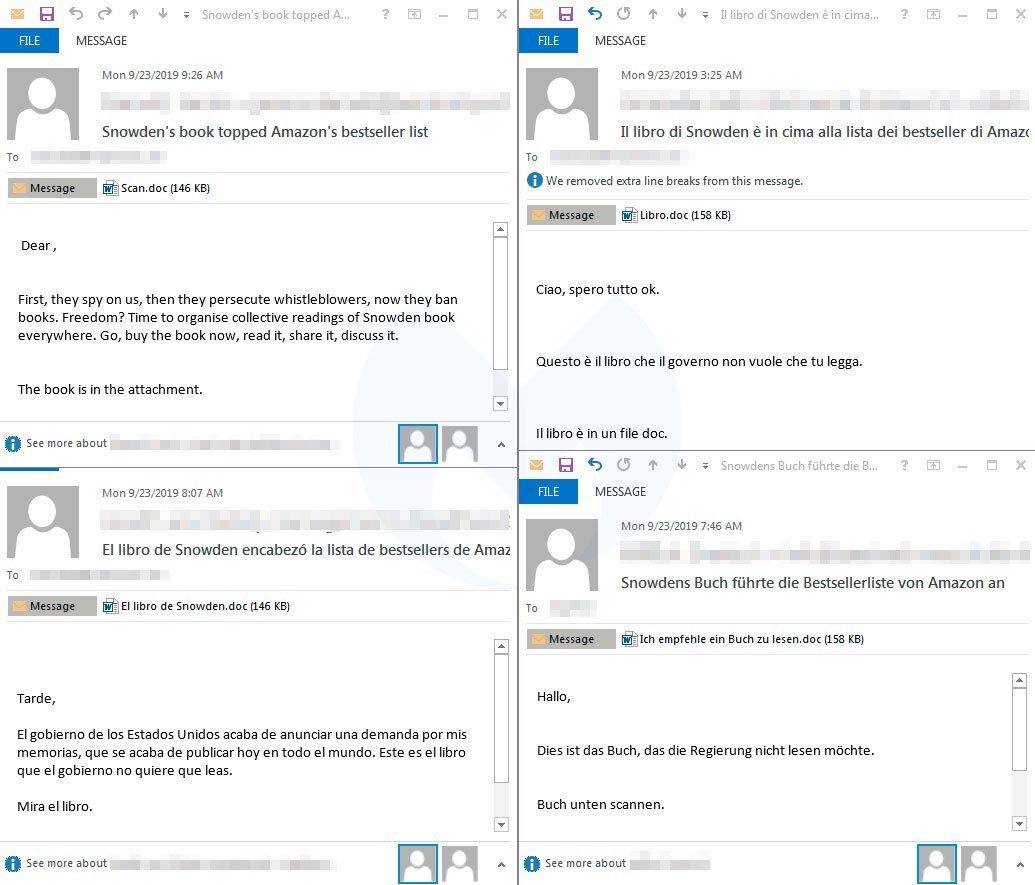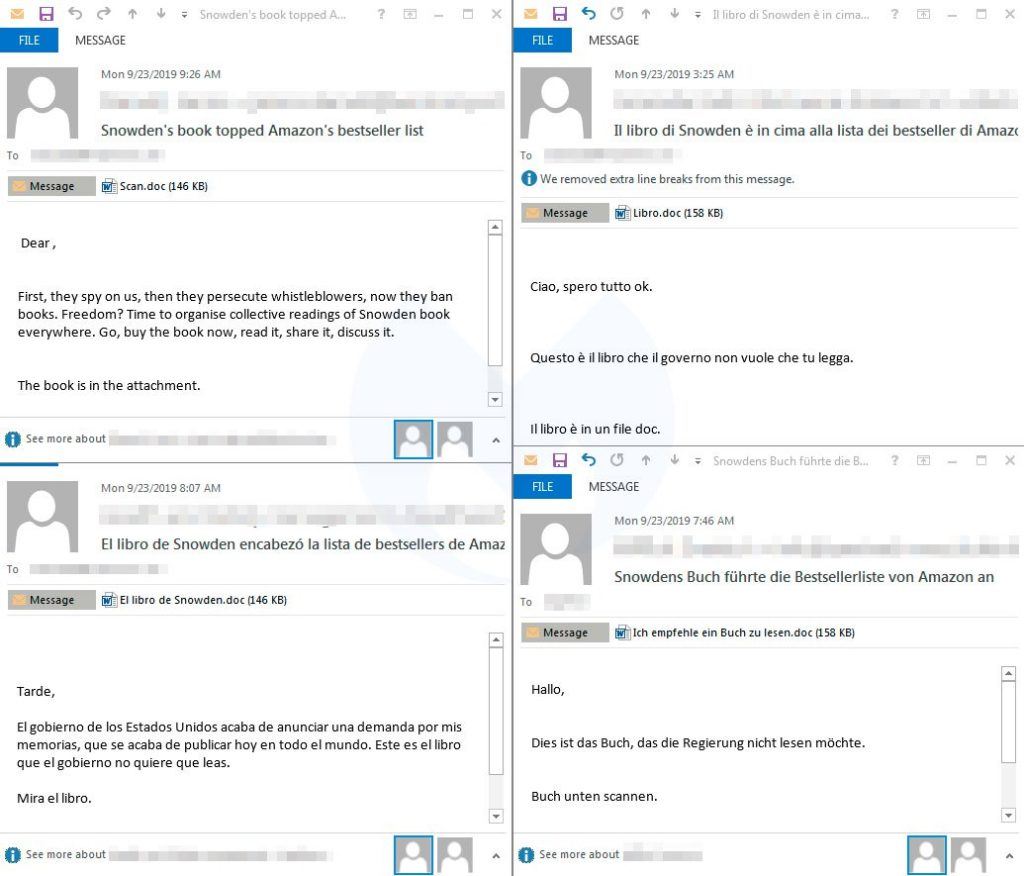 Emotet is a deadly botnet malware that made a come back in 2019 and interestingly, it disguised itself as Edward Snowden's recently released book "Permanent Record." Once installed, the malware hijacks email credentials and could even send malicious emails to people in your contact list.
2. Trickbot – Trojan that can disable Windows Defender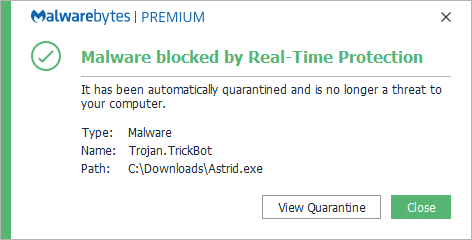 Trickbot isn't exactly a malware that surfaced in 2019 but gained a feature this year that made it a notorious threat amongst Windows users. The trojan deploys 17 steps to disable Windows Defender's real-time protection. Trickbot trojan affected nearly 250 million Gmail accounts last time it gained cookie stealing abilities.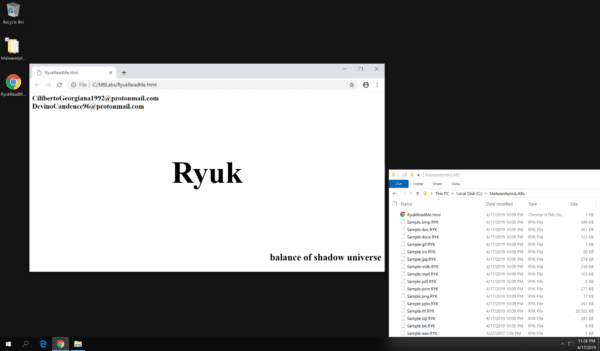 Ryuk malware appeared throughout the year and affected millions of people all over the world. The malware targeted several state, local and territorial government entities, and demanded ransom in Bitcoin to decrypt files. Recently, Ryuk malware affected the servers and computers of the City of New Orleans. It usually demands 15-50 Bitcoins translating to $100,000-$500,000. Malwarebytes labeled Ryuk ransomware one of the costliest amongst other malware.
4. Sodinokibi – Successor of GandCrab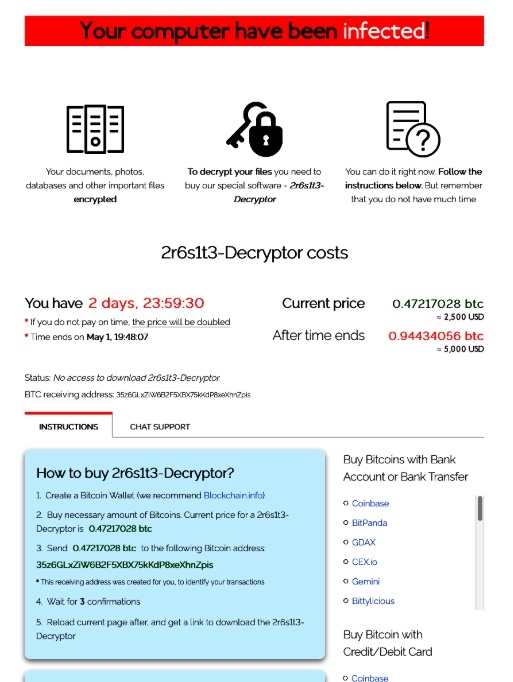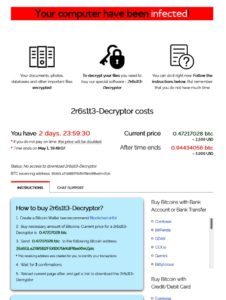 Sodinokibi emerged soon after the retirement of the notorious GandCrab, and security researchers found several similarities between the two. In May 2019, Sodinokibi exploited Oracle Zero-Day flaw, encrypted the files on the target system and demand $2,500 in ransom. If the victim misses the deadline, the ransom doubles to $5,000.
5. Dharma – Ransomware that affected a hospital in Texas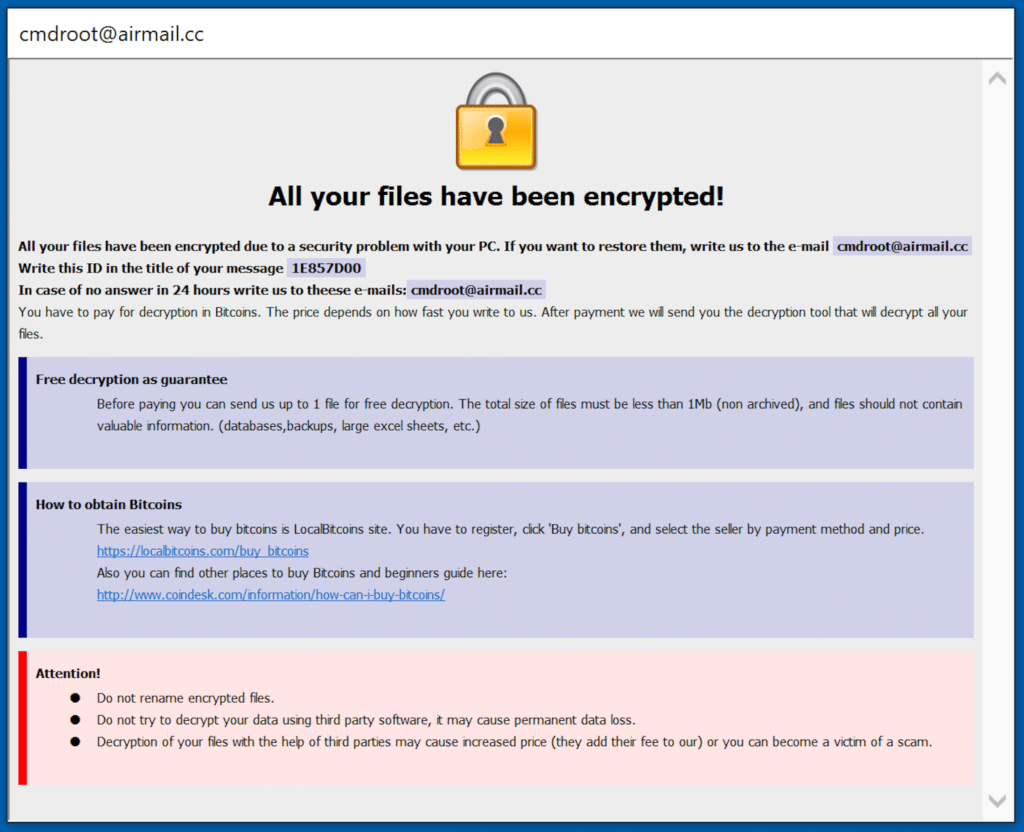 Dharma ransomware was one of the most popular ransomware of 2019. In the last quarter of 2019, Dharma ransomware targeted several businesses and organizations. Most notably, Dharma ransomware encrypted hospital records of a Texas-based hospital having critical patient records.
6. Invisible Malware – A nightmare for your anti-virus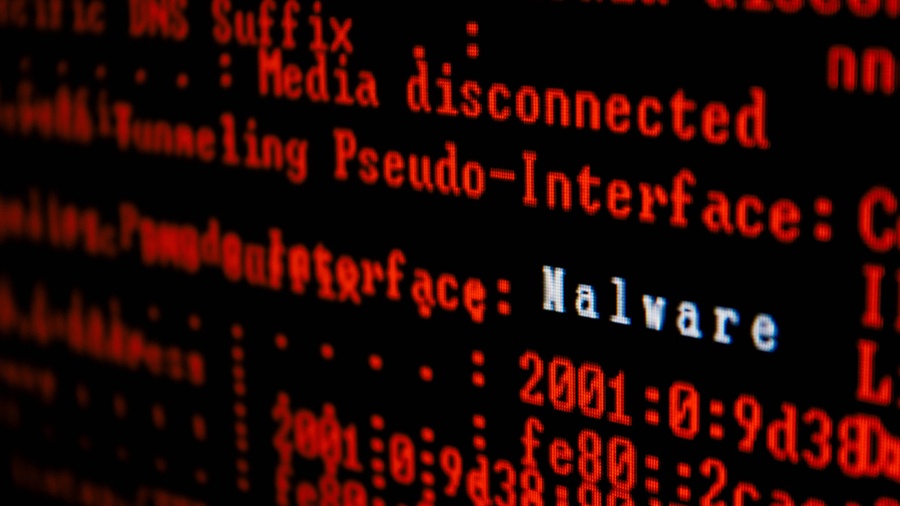 As evident from its name, Invisible Malware turns itself invisible, making it impossible for anti-virus software to catch it. It resides only in memory, therefore, cannot be traced by endpoint protection software. Invisible Malware, a type of "fileless malware" can only be removed by forcibly shutting down your computer.
7. HiddenWasp – Malware that could control Linux machines remotely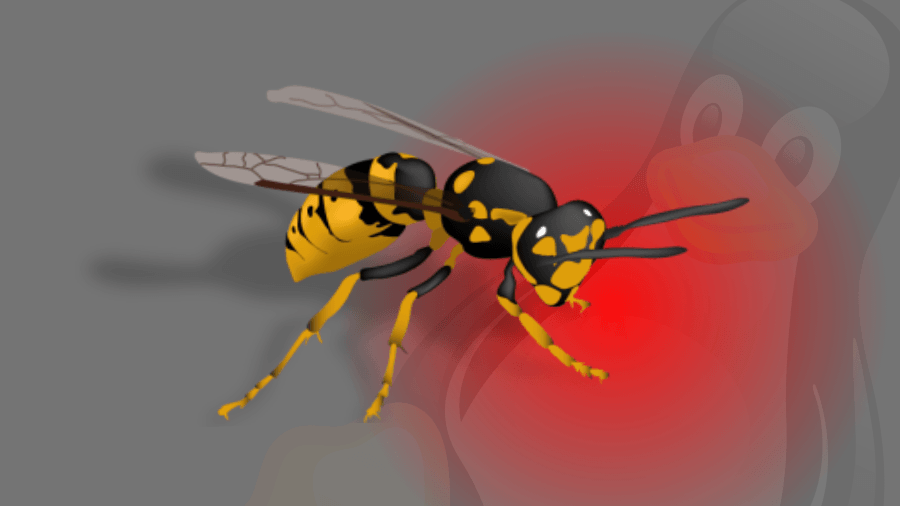 2019 saw a rise in the number of malware affecting Linux machines and HiddenWasp turned out to be one of the biggest of the lot. The malware, when discovered, had a zero detection rate in all commonly known malware protection systems. HiddenWasp malware could run commands on the terminal, execute files, download more scripts, etc. on the affected Linux computer remotely.
8. Retadup Crypto Malware – Malware affected 850K Windows PCs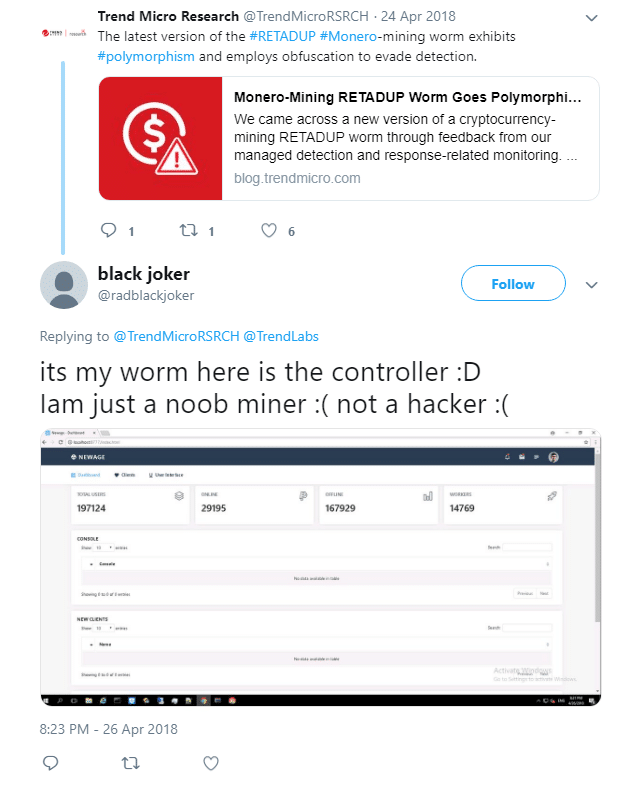 Retadup is a cryptocurrency mining malware that wreaked havoc in 2019. It infected 850,000 Windows PCs before French police neutralized the botnet by exploiting a design flaw in the malware's command and control server. According to French police, Retadup crypto-malware is "one of the largest networks" of hijacked computers ever witnessed.
9. xHelper – Android malware that can't be removed even after factory reset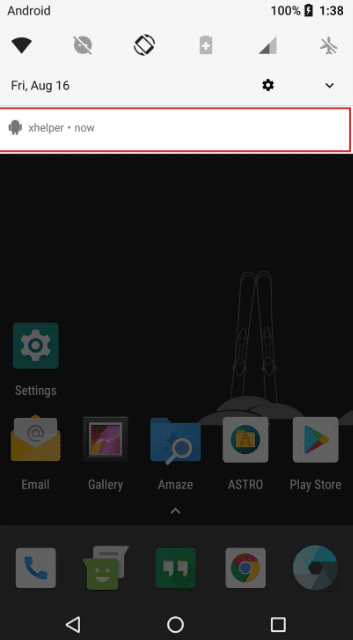 In October, xHelper malware affected 45,000 Android devices and also appeared in the Malwarebytes' top 10 list of malware in August. The malware showed an exemplary technique to evade detection from antivirus software. The malware uses encryption in its full-strength mode and researchers found that it cannot be removed even after the infected device has been factory reset.
10. Pegasus – WhatsApp spyware that targeted Indian journalists, activists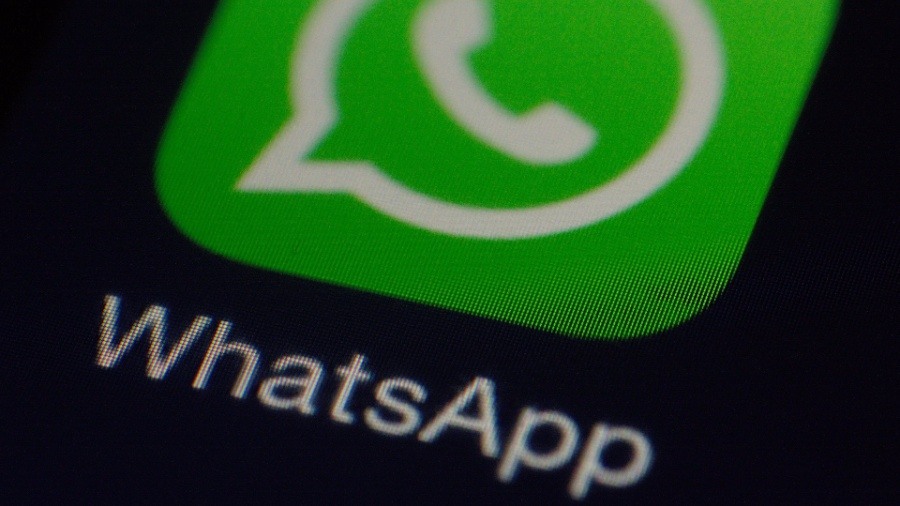 Pegasus, an Israeli spyware, was the focus of Indian cybersecurity experts in October-end this year. The malware allowed the Indian government to spy on 1,400 journalists and activists. Pegasus infected devices by disguising itself as an exploit link and accessed personal information like target's passwords, text messages, contact lists, and calendar events.