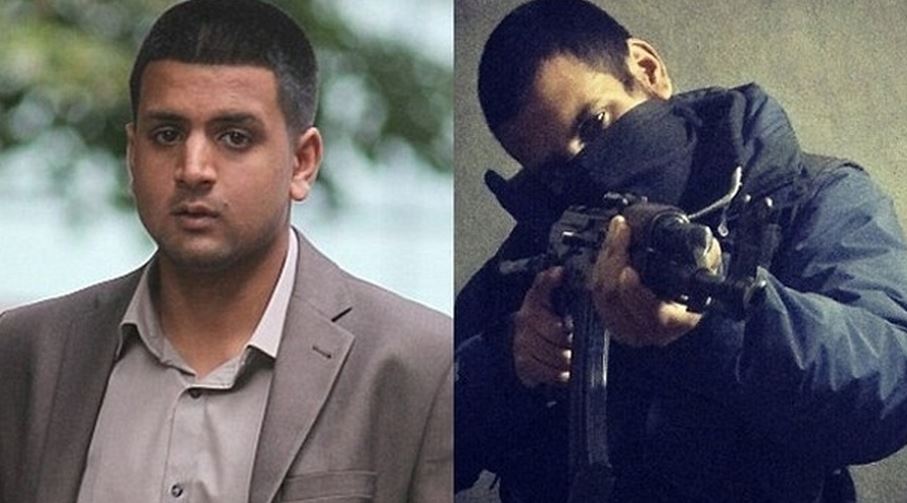 Short Bytes: In the latest reports by CNN, the top ISIS hacker and recruiter was reportedly killed in the U.S. air strike in Raqqa, Syria. Last week, the U.S. forces were successful in killing ISIS no.2 militant Haji Mutazz. These are considered great success by the Intelligence teams and the military alike.
T
he fight against terrorism is ON. In the recent U.S. drone strike in Raqqa, Syria, a high-profile hacker and recruiter for the ISIS was reportedly killed.
Pakistani-born hacker, Junaid Hussain joined the Islamic State in 2013 as he fled his home city Birmingham and became a full-fledged "jihadi". Junaid Hussain was linked to the Garland, Texas, cartoon contest attack and was placed by at the third most wanted ISIS militant list of the Pentagon.
As reported to CNN by the U.S. officials, the drone strikes were specifically targeting Hussain's vehicle in Syria. This was a coalesced effort by the U.S military and British intelligence to kill Hussain.
A U.S. official told CNN:
We have a high level of confidence he was killed.
The United States has taken a strong stand against the self-proclaimed caliphate state fighters. Last week in a similar drone attack, the States managed to kill Haji Mutazz, the top ISIS deputy to Abu Bakr Al-Baghdadi.
This is considered a great success by the U.S. forces and for the whole world who share the resentment against the Islamic State terrorism. The horrifying beheadings of the journalists by this terrorist group and its treatment to women captives had caught the eye of the world's governments.
ISIS is now considered the worst enemy of humanity, and the most dreaded terrorist organization of the world.
What do you think of the U.S. action against ISIS? Tell us in comments below.