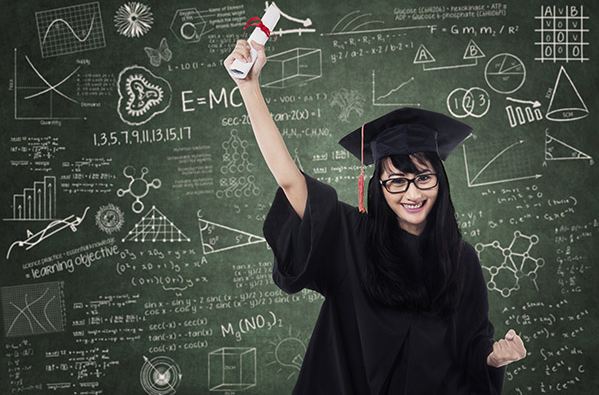 Short Bytes: Part of the computer science fraternity? Ever wished to rake in the big bucks? Chances are that you might have realised that in order to do so you have to become a top-notch programmer or move to the west coast. Undoubtedly, Silicon Valley, the root of all tech innovation offers the most highest paying jobs albeit remaining one of the most expensive cost-of-living areas in the US.
H
ere are some of the highest paying jobs, the packages that they offer along with the best cities that shall serve as the hotspot for your development: 
the highest paying jobs
,
 the packages that they offer along with the best cities that shall serve as the hotspot for your development:
Data Scientist | $150,000 | Seattle ,Washington
Data scientists are one of the most in-demand professionals today. In the simplest terms the job of a data scientist is to extract knowledge from data. Data scientists are expected to investigate complex real problems through expertise in disciplines within the fields of mathematics, statistics and computer science. This infographic by Data Camp breaks down the typical background and necessary hard skills required for becoming a data scientist.
A point to be noted remains that data mining, as it is related to data science, is not traditionally taught in computer science curricula, often what is taught pales in comparison to the complexity of real-world problems. Out of the box thinking and creativity is often required.
Core Set Of Skills Required:  Mostly revolve around Statistics and mastering the appropriate programming tools, including Python, R and SQL.
Suggestions: Subscribe to Revolution Analytics to stay aware on using open source R for big data analysis in addition to subscribing Stack Overflow to learn and help other developers.
Data Engineer | $148,000 | Mountain View, California
While Data Scientists are expected to extract meaning from data, Data Engineers are expected to offer their expertise on formatting datasets which enables other people or stakeholders to analyse that data.
Similar to data scientists, data engineers too are expected to be quick learners and well-versed in data manipulation techniques. They should have the ability to build & maintain heaps of data while maintaining a mastery over the core engineering skills. You can also refer this book on Data Engineering.
Core Set Of Skills Required:  Expect to work with big data technologies like Hadoop, MapReduce, Storm etc.
Ruby On Rails Developer | $147,000 | Silicon Beach, California
Ruby on Rails is an open source web framework for building custom web applications. With its help web designers and software engineers can develop powerful Web Applications that formerly might have taken weeks or months, in a matter of days. It has been a breakthrough in lowering the barriers of entry to programming and offers one of the most lucrative packages for programming.
Core Set Of Skills Required: Strong Understanding of the basics coupled with a mastery over the Ruby Programming Language.
Suggestions: One of the best sources for aspiring Ruby on Rail professionals is Code School. The Programming Ruby, a tutorial book on learning Ruby and Rails guides can also be helpful.
Machine Learning Engineer | $131,000| San Francisco, California
Machine learning is a scientific discipline, a sub-field of computer science stemming from research into artificial intelligence. One of the most intriguing fields, it focuses on developing complex programs that enable computers to teach themselves to grow and change when exposed to new data. Google's Web Search, Spam Filters, Facebook's News Feed and Self-Driving Cars remain ubiquitous examples of machine learning.
Learning about Advanced Signal Processing Techniques, Unix tools and Hadoop based sub-projects may be a good approach.
Core Set Of Skills Required:  A solid mastery over Python and R for Statistical Programming is a must.
Suggestions:  This Book on basics of Machine learning may cater to all your queries  regarding Machine Learning.
Android Engineer | $131,000 | Mountain View, California
This may not come as a glaring surprise considering that users  spend an average of 2 hours and 42 minutes per day on mobile devices , but what is interesting is the fact that Android is gradually outpacing iOS in terms of job demands.
Core Set Of Skills Required: A good understanding of Java, XML and OOP is crucial.
Suggestions: One of the best ways to get started is perhaps Google's official site for Android Developers itself. You can also refer to this amazing book to get started with Android programming.
Agree with us? Give us your views below.