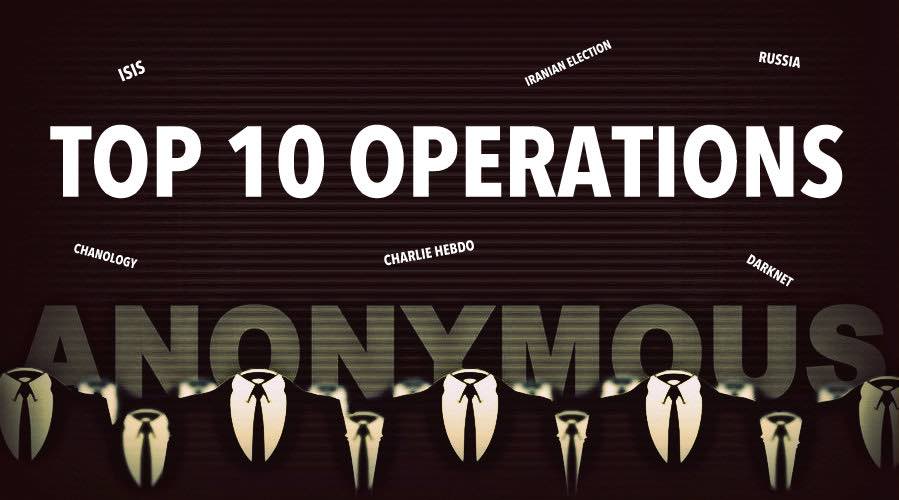 Short Bytes: In a top 10 countdown video, the online hacking group Anonymous has listed its 10 biggest achievements. Calling the operation against ISIS its biggest success, Anonymous includes other operations like Charlie Hebdo, Chanology, Iranian Elections etc. on this list.
T
he online hacking group
Anonymous declared a war last year on the Islamic State
in response to the terror attacks on Paris. In a recent top 10 video released by the group, its anti-ISIS campaign
#OpParis
has been termed as its biggest success.
Over the years, the hacktivist group has launched multiple campaigns and target a variety of people and organizations. The vigilante group has attacked Russian government, pedophiles, scientist, African governments, Scientologists, and even Donald Trump. The new video focuses on showing group's efforts and accomplishments.
Apart from a massive online following, Anonymous has some critics too. Just last month, an alleged Anonymous hacker was arrested by the FBI for his involvement in the hacking of a hospital in the US.
If we list the top 10 achievements of Anonymous as shown in the video, here they are:
Operation Ice ISIS
Operation Charlie Hebdo
The Steubenville Rape Case
The Judge Rotenberg Center
Operation Russia
Operation Darknet
The Iranian Election Protests
Project Chanology
The Chris Forcand Arrest
The Hal Turner Raid
Watch the video below and tell us the #1 Anonymous operation according to you:
https://youtu.be/mNJ09bz4stA
FREE Video Training Course: Online Penetration Testing and Ethical Hacking.