Free game websites have a bad reputation since multiple have been caught in online fraud and spreading malware.
However, the online games website we are talking about here is nothing like that. ToomkyGames.com is an authentic website that offers an immense catalog of games that users can play online as well as download for offline gaming.
What is so special about ToomkyGames?
A large catalog of free full version games is an achievement in itself, however, simultaneously keeping the gaming website smooth and clutter-free is remarkable.
ToomkyGames is categorized in a way that is extremely easy to navigate. Whether you want to visit the downloadable content or explore a particular game category, everything is right up front on the homepage.
Talking about categories, ToomkyGames has over fifteen game categories such as Card games, Arcade games, Racing games, Family games, Hidden object games, etc.
Another thing that makes ToomkyGames easy-to-use is because of the few ads. The best part is that the ads are not obtrusive, which is extremely uncommon in free game websites.
The gaming experience
ToomkyGames has over five hundred games that users can play or download for later. The best part is there are no hidden freemium subscriptions — all games are free with no time limits.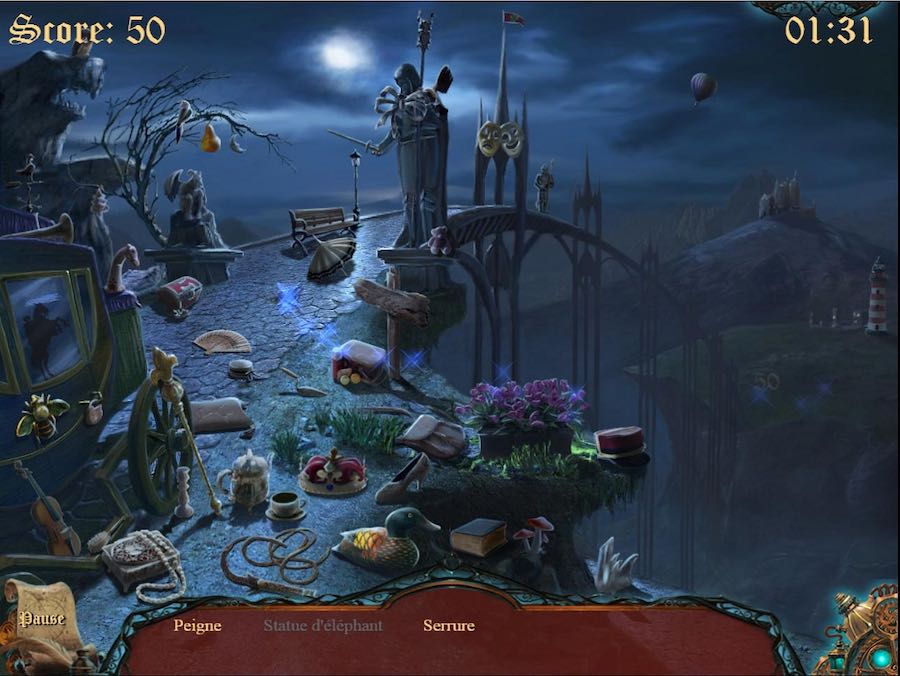 Some games are small and easy to play. Others are big and graphically intensive, similar to the variety that one generally gets on smartphones.
Regardless of the game size, the system requirements for almost all free games are usually less; hence, anyone with a mediocre PC can enjoy the online gaming experience.
ToomkyGames catalog includes many of the 2000s' games, including Farm Frenzy, Sudoku, Pacman, and many more. They are the kind of online games that were once available on Facebook.
If you wish to relive the golden era of gaming, then ToomkyGames should be the idle place to start.
How to download games on ToomkyGames?
Not all games are available online on the website; some of the big guns can only be downloaded. In order to download games from ToomkyGames, just go to the game's main page and click on the "Download" button.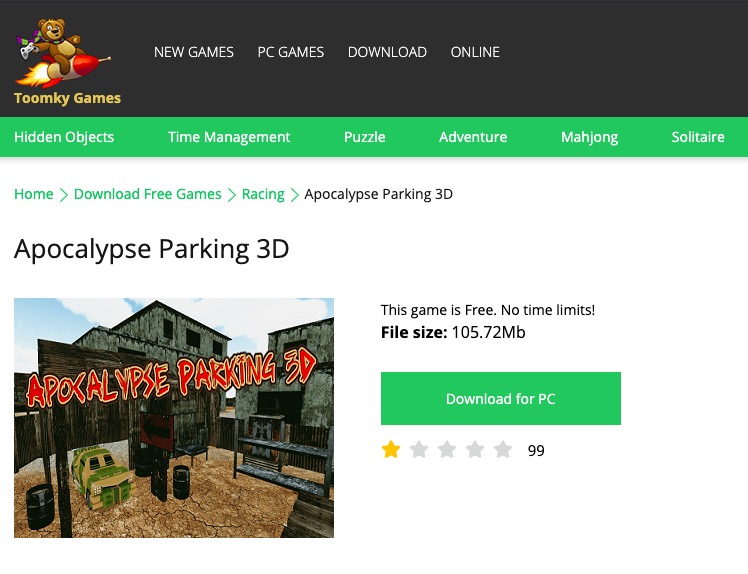 The save file window will pop-up in a few seconds. Select the file location and hit "Ok." Once the download is complete, double-click on the file to start playing.
ToomkyGames offline game downloads are unfortunately only available to Windows users, and not macOS or Linux users. However, the latter can still play free full version online games on the website.
Are downloading games safe?
As I mentioned at the beginning, downloading games from ToomkyGames is completely safe. The website offers genuine virus-free game files.
But don't take my word for it, you can cross-check the files through any antivirus program on your PC.
Conclusion
ToomkyGames is not the first website that I have discovered for playing online games, but it will certainly be the last one. The extensive list of different games and easy-to-use website isn't something I will get bored off anytime soon.