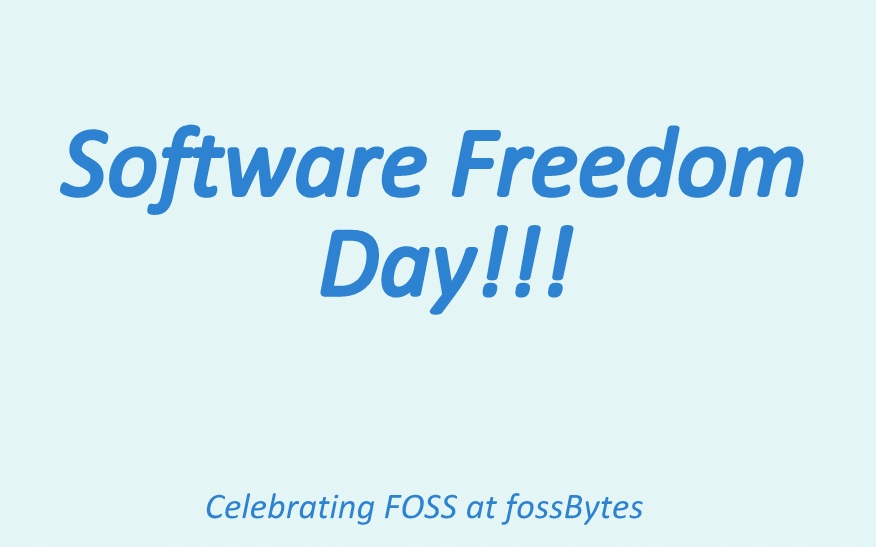 Short Bytes: Today is September 19 and we celebrate this day as Software Freedom Day. This global online event is a celebration of FOSS – Free and Open Source Software. 
S
oftware Freedom Day is a worldwide celebration of Free and Open Software (FOSS). The day is celebrated to make the people more aware about the benefits of using FOSS in different spheres of life. The non-profit organization Software Freedom International organizes Software Freedom Day.
Here's why you should celebrate Software Freedom Day, according to Software Freedom International:
Vision & Objectives:
1. To celebrate software freedom and the people behind it
2. To foster a general understanding of software freedom, and encourage adoption of free software and open standards
3. To create more equal access to opportunities through the use of participatory technologies
4. To promote constructive dialogue on responsibilities and rights in the information society
5. To be inclusive of organisations and individuals that share our Vision
6. To be pragmatic, transparent, and responsible as an organisation
fossBytes is committed to promote the free and open source software (FOSS) and we urge you to use them in your business, work, and home.
From this week onwards, we are starting a "free and open source software of the week" series on fossBytes. Stay tuned.
Happy Software Freedom Day! :)