You must have had at least one moment when IDM would have popped the famous, or shall I say infamous 30 days trial  warning, asking you to pay for pro. Even the cracked versions are not reliable enough and are prone to breaking down, bad. But no more ! Switch to Flareget!
Designed by an alumnus of National Institute of Technology Hamirpur, Syed Adnan Kamili, initially wanted to give linux users a sigh of relief, but over years, he made it available to the users of other operating systems too, including windows.
Flareget boasts of almost every feature that IDM happens to offer.
Dynamic file segmentation, that increases the speeds of downloads by downloading parts of a file in simultaneously
Intelligent File Management, that downloads files of separate formats in separate folders
Resume support, so that system crash, network hitch don't push you to download again.
Youtube grabber, smart scheduler, multi protocol support, and many more
Downloading Flareget and Browser Integration:
1) Go to Flareget's Official Website and Download Flareget for your operating system.
2) In windows, install the setup just downloaded, in linux, go to your respective package managers and install flareget.
3) After the installation you'd find a 'Browser Integration Setup' Popup Window, like this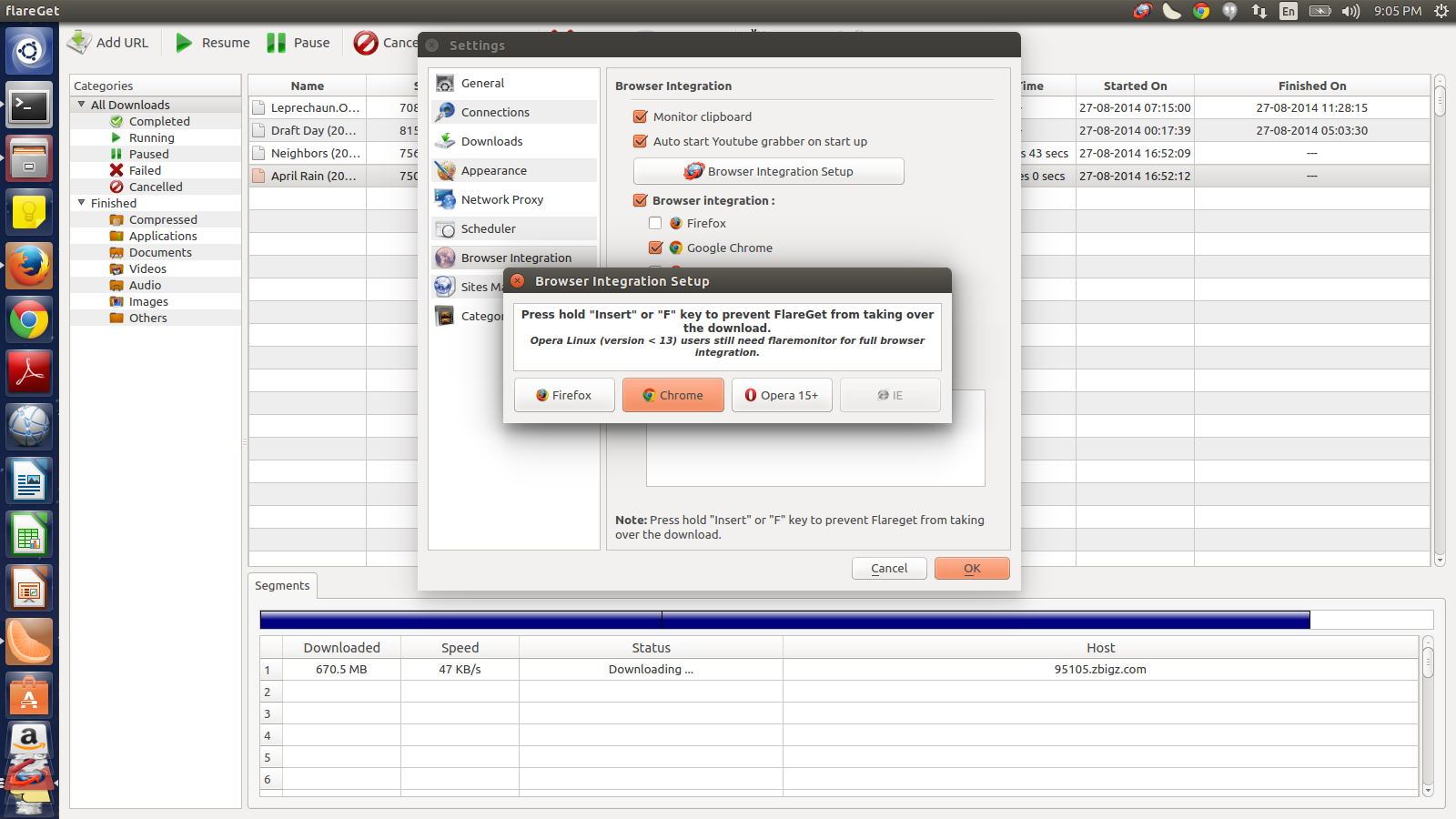 For Google Chrome:
1) Click on the Google Chrome icon. You'll be directed to Google Web Store Apps. Add the Flareget Integration Extension.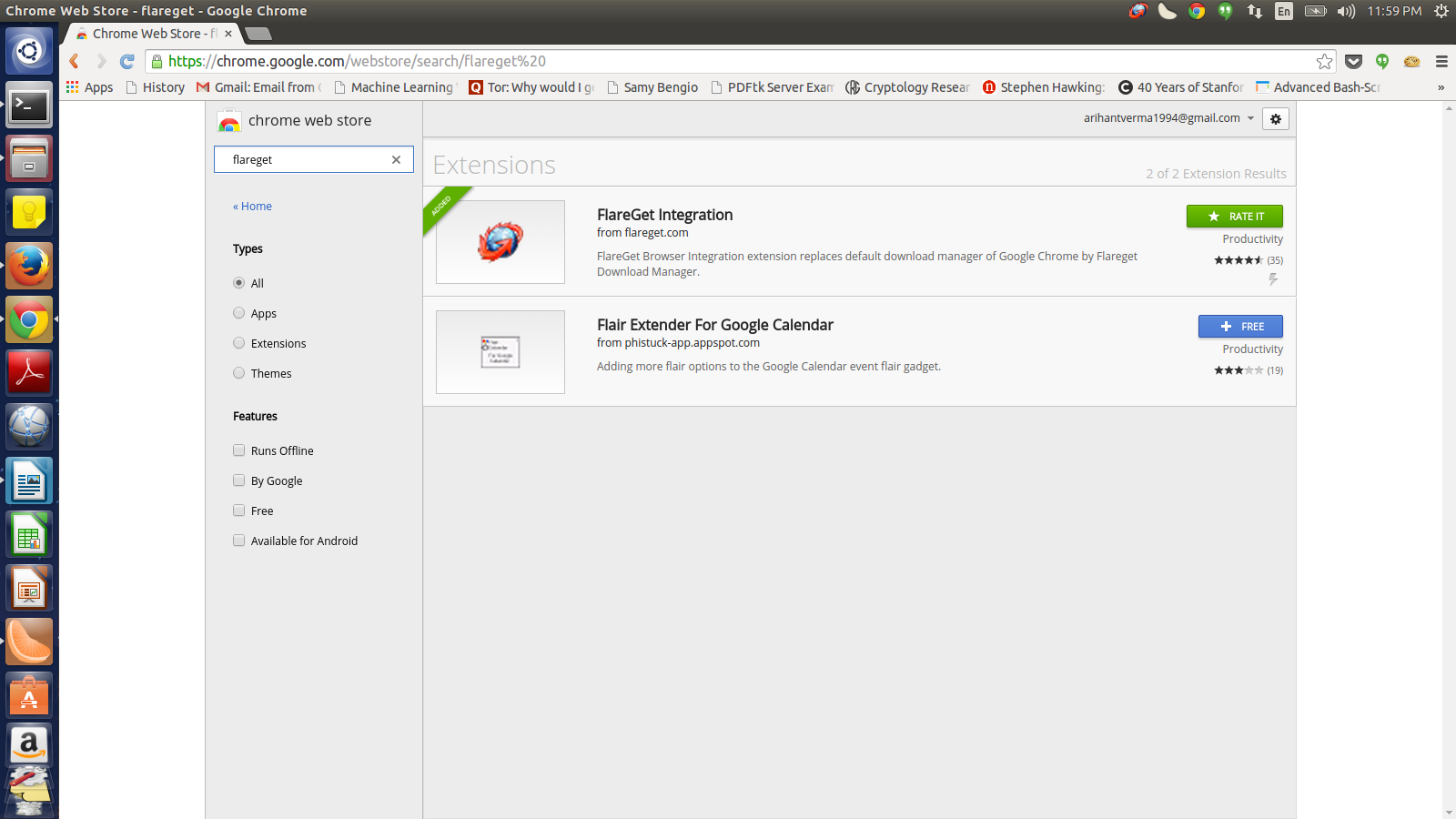 2) Now anytime you download anything, Flareget will take over the download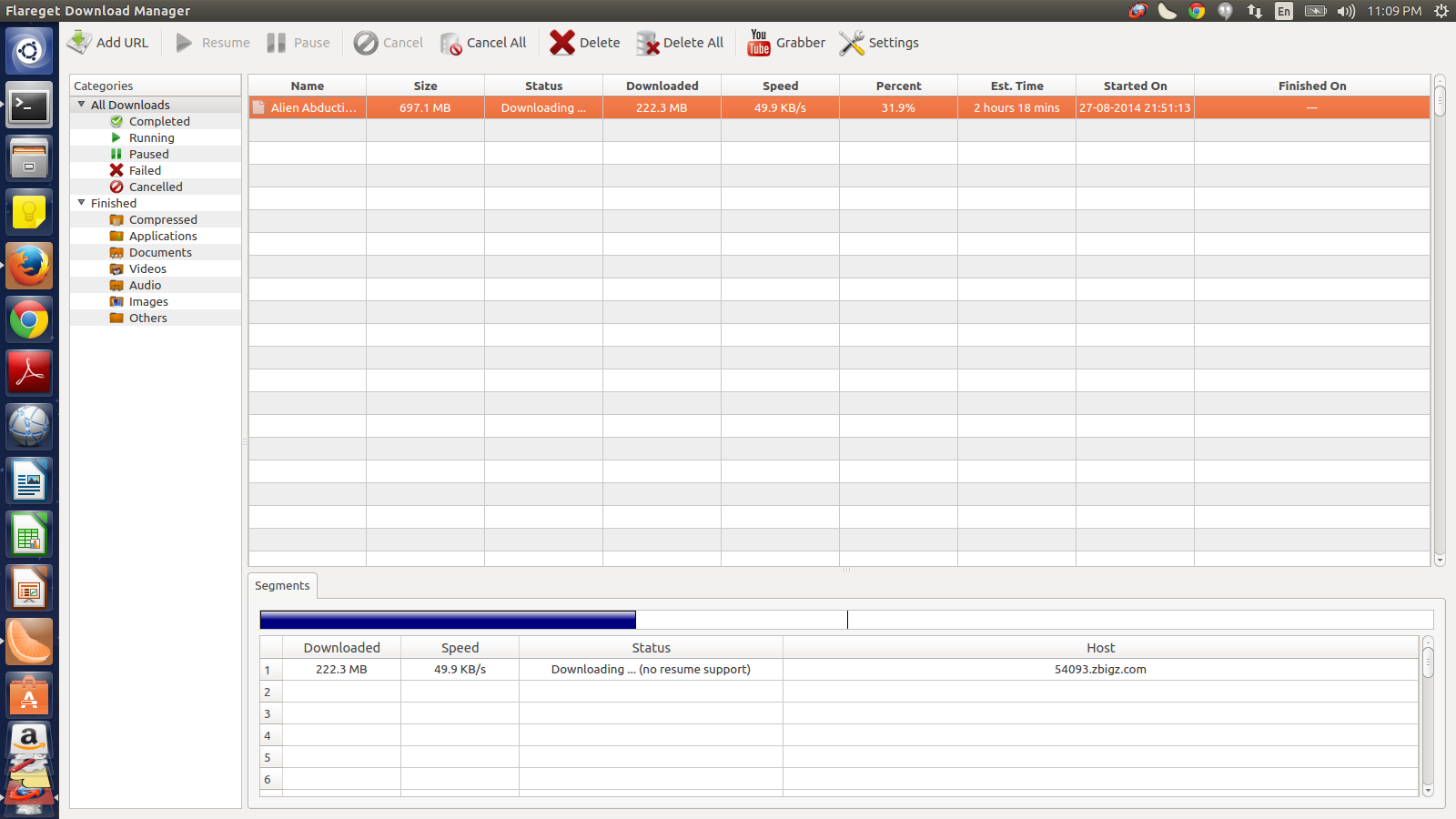 For Firefox (for same results as IDM) :
1) Go to Add-ons under Tools in Firefox's Drop Down Menu.
2) Search for Flashgot and add it in your add-ons.
3) Restart Firefox Browser and again go back to Add-ons and then to Flashgot.
4) Go to it's Preferences.
5) In the General as well as in Flashgot Media select Flareget as the Download Manager.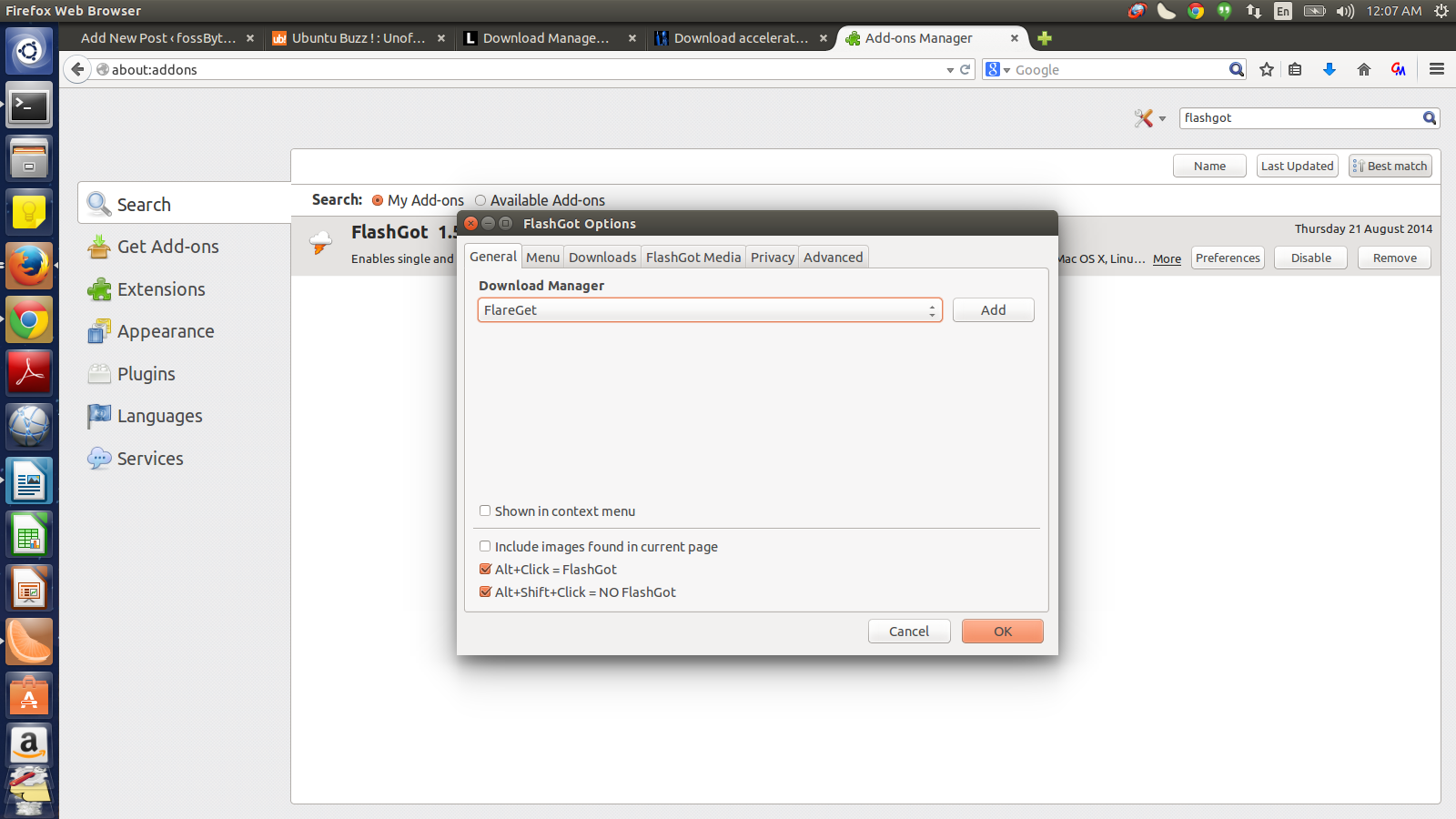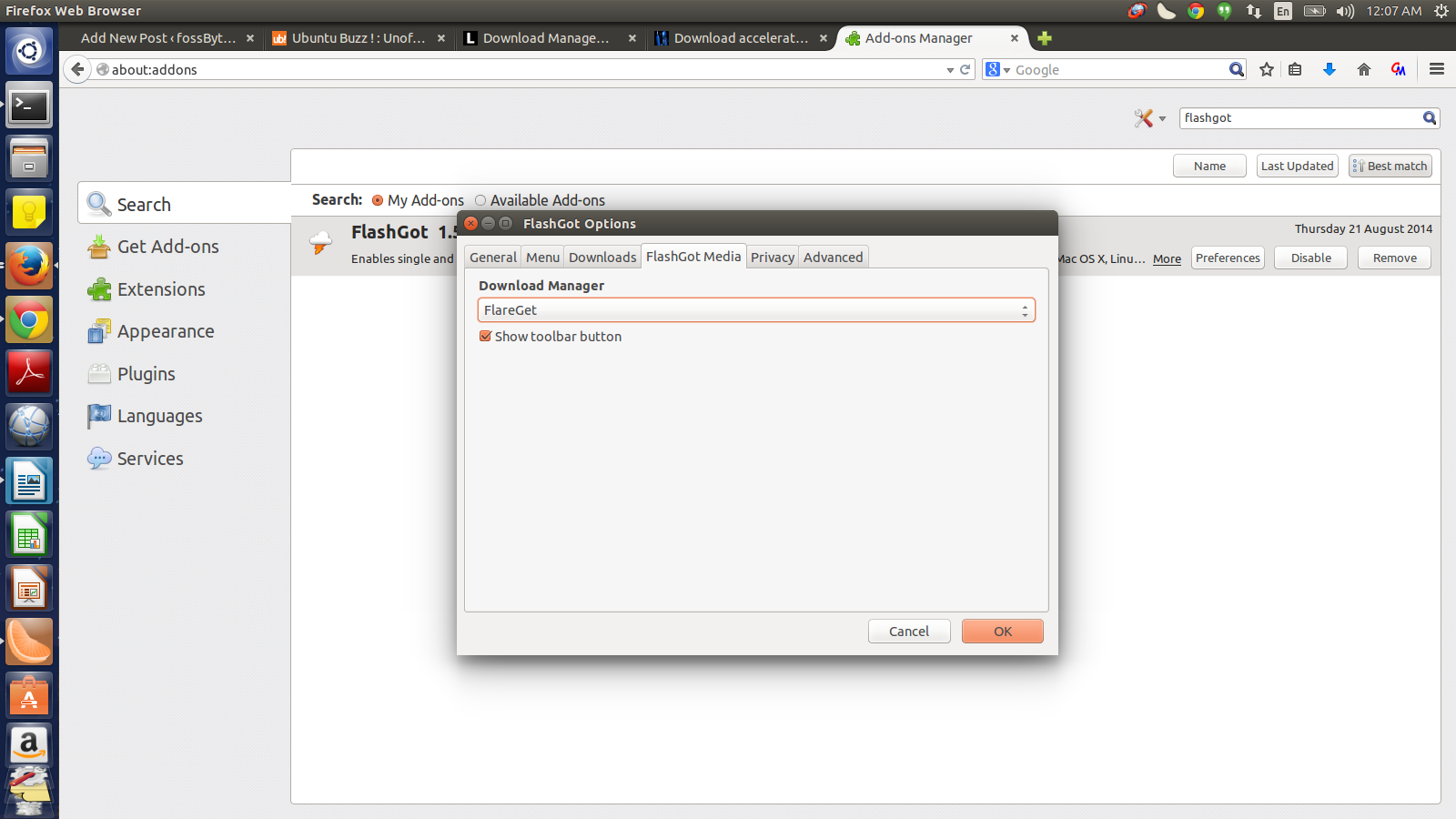 6) Click OK.
7) Restart the Browser. Go to Youtube for a test drive.
8) Open any video. There, on any of the four corners of your screen(depending on your operating system), you should see a blue colored flag like this :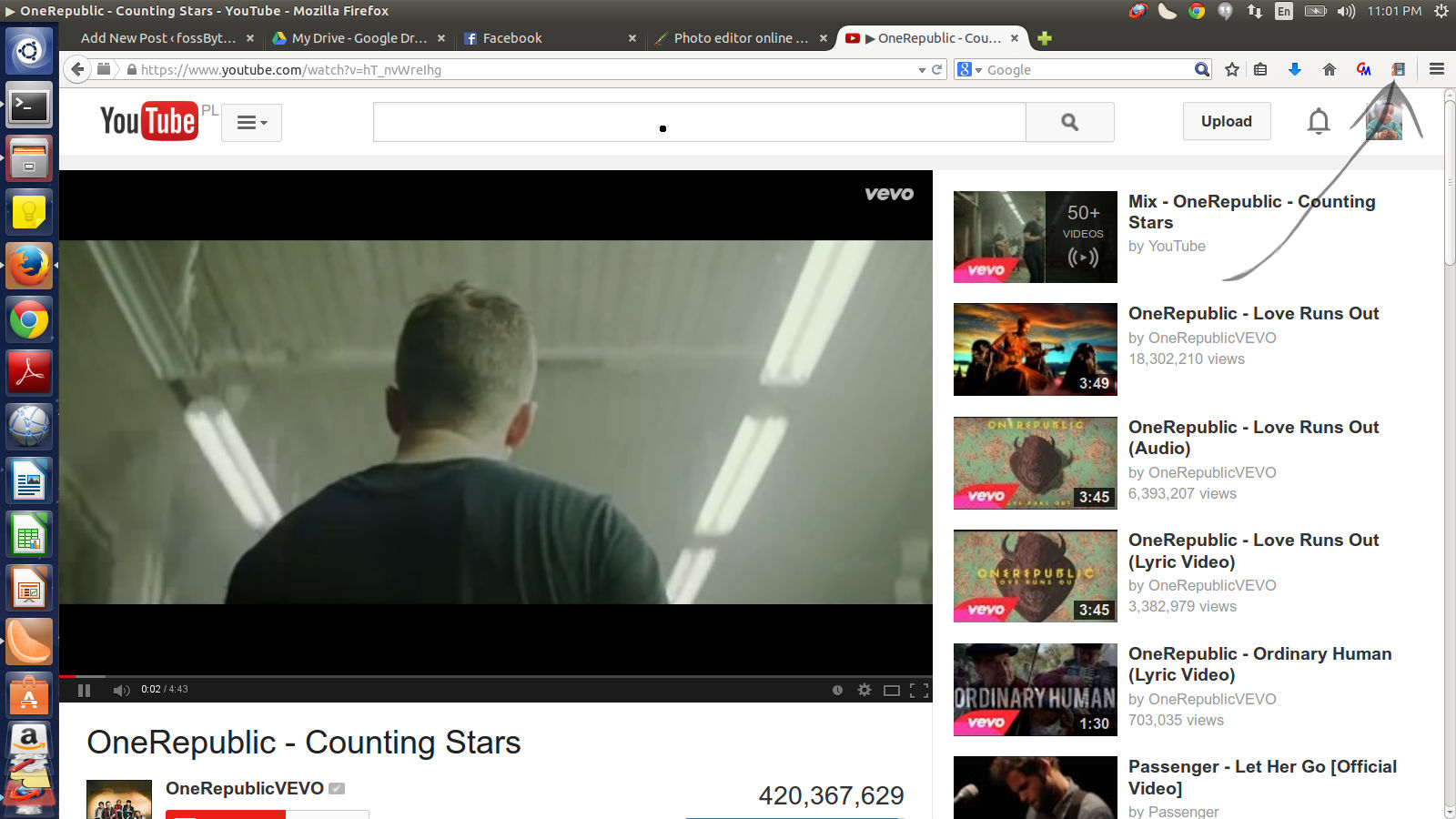 9) Right click on the blue flag like icon, and select the format and quality of the file(here, a video) you want to download.
10) Voila! It gets downloaded via Flareget Download Manager.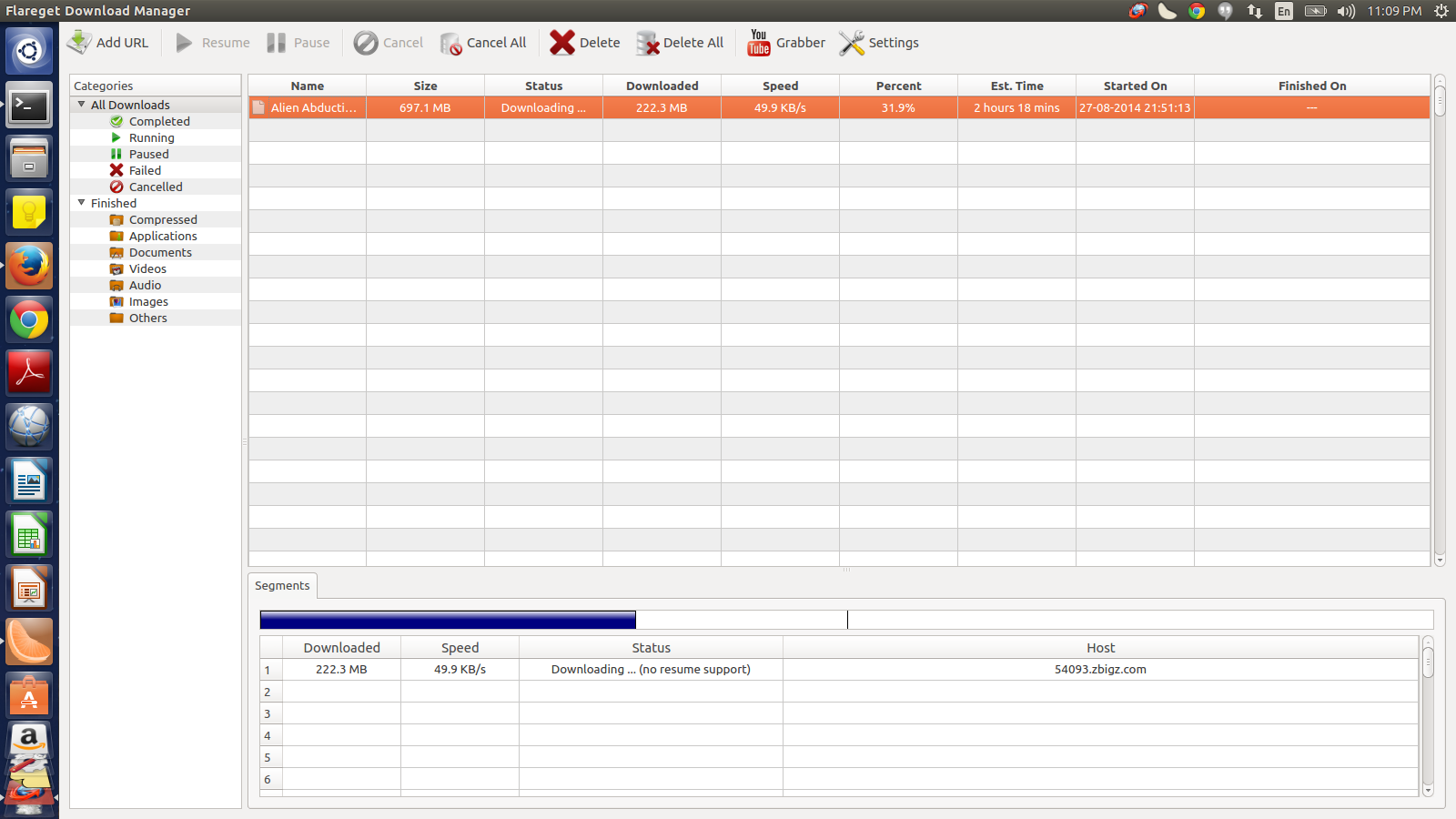 Flareget draws only two simultaneous fragments of a file, above a file of size 25MB. To overcome that you have to go pro. But trust me in most of network speeds, you wouldn't need that!
Enjoy !
Also see : How to Download Only Audio From a Youtube Video
---
Stay tuned for trending and latest technology news from fossBytes.
---