Today, let's talk about a unique electric car 'Aptera' that has a claimed electric range of up to 1000 miles. This electric range is quite surprising as it's twice that of the Tesla Model S, which is currently the longest-range electric car.
For reference, the long-range variant of the Tesla Model S offers an electric range of up to 412 miles.
However, Aptera is not like any conventional electric car. It's quite odd in its design due to its three-wheeler configuration. Aptera is both a solar as well as a battery-powered electric vehicle.
Anyway, let's discuss more about this unique and fancy electric car.
Aptera Solar Electric Car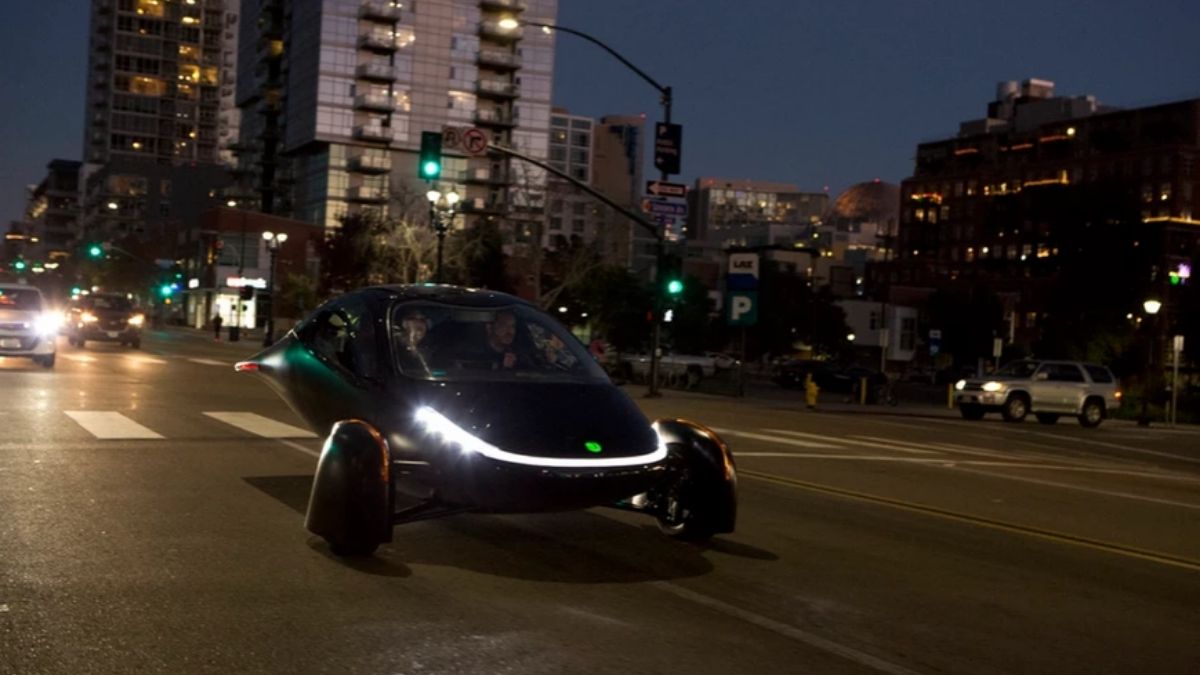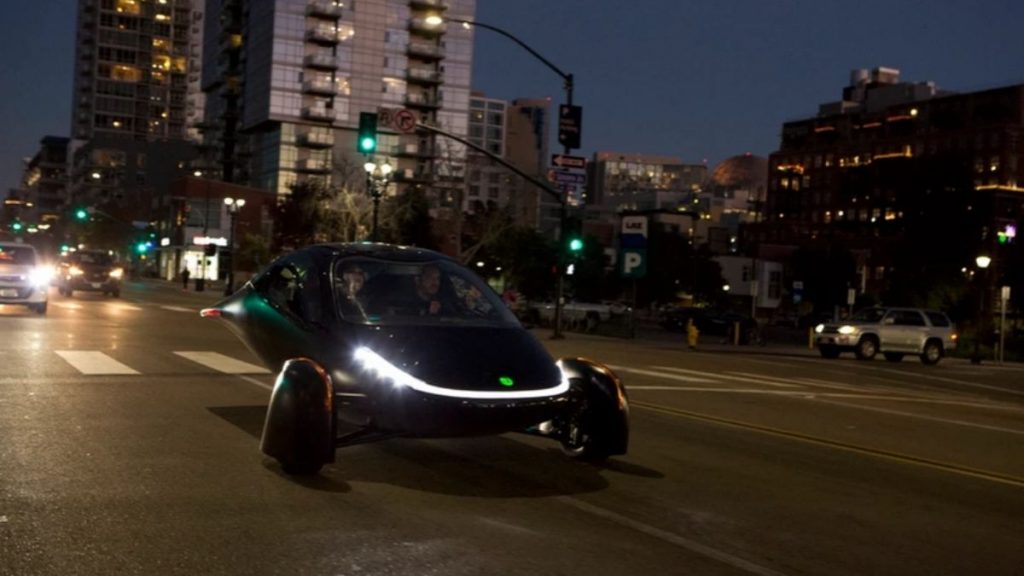 Aptera Motors Corp. is a San Diego, California-based startup that is planning to bring a solar electric car into the market.
According to the company, Aptera is the first solar-electric vehicle that requires no charging for most daily commutes. Aptera can self-charge up to 60km electric range simply from solar technology alone.
While in EV mode it can travel up to 1000 miles, thanks to the light-weight and extremely aerodynamic design that makes it possible. With three wheels and a futuristic design, Aptera has an astonishing drag coefficient of 0.13.
Furthermore, the cabin is sufficient enough to carry two passengers and a pet inside it.
Performance
This three-wheel electric car will be available in both all-wheel drive (AWD) as well as the front-wheel-drive (FWD) options.
The AWD variant will be able to accelerate from 0 to 60 mph in just 3.5 seconds and can achieve a top speed of up to 100 mph. However, the FWD version being low-powered will take two more seconds to sprint from 0 to 60.
On the other hand, it offers an electric range of up to 1000 miles in one full charge.
Aptera Variants
Aptera will be offered in four trims based on battery options and electric range. The base variant will be equipped with a 25 kWh battery pack with an electric range of 250 miles.
Similarly, the higher trims will have 40 kWh, 60 kWh, and 100 kWh battery packs with an electric range of 400 miles, 600 miles, and 1000 miles.
Price Lower Than Tesla Model 3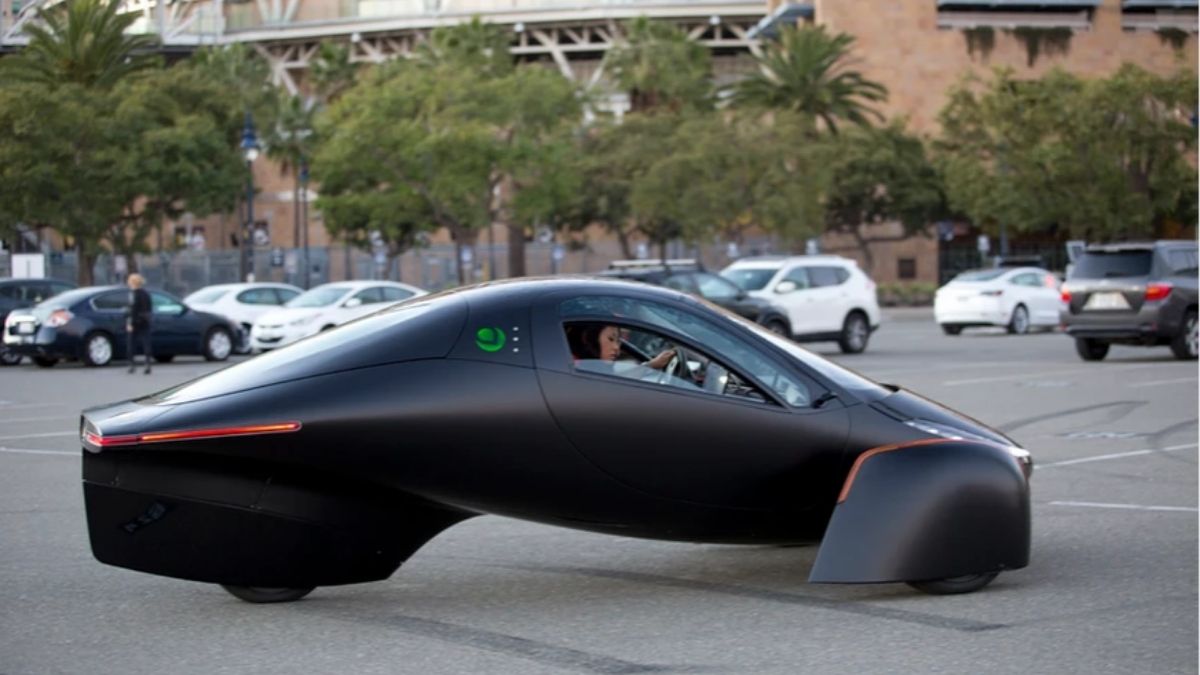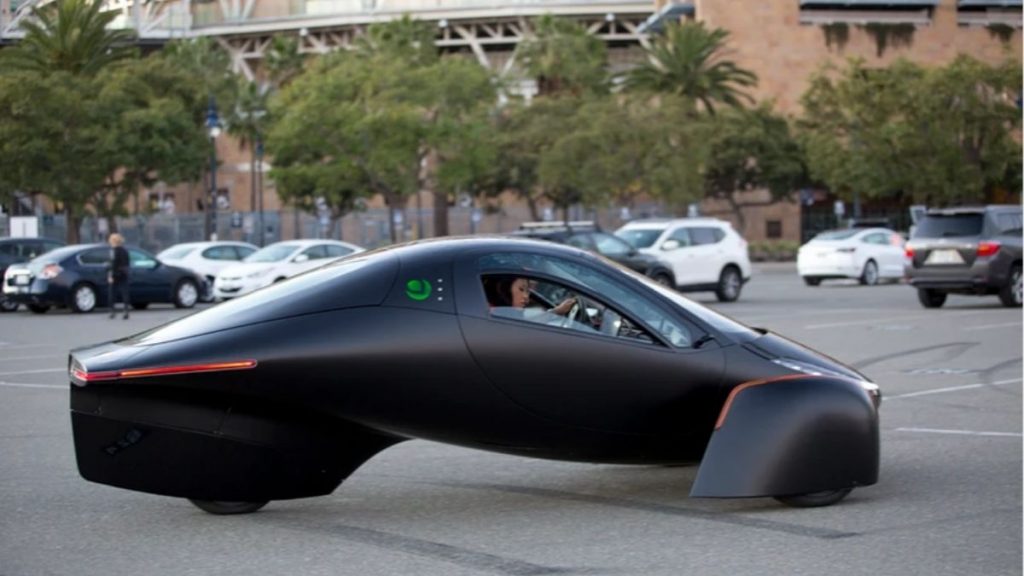 The base model of the Aptera electric car will cost you around $25,900, which is almost $10,000 cheaper than Tesla Model 3.
However, depending upon the specs and battery configuration, the prices can go as high as $46,000. You can reserve it online from the company's website with a token amount of $100.
Speaking of its release date, Aptera is expected to hit the market sometime in 2021.
Aptera Electric Car Receives 7000 Pre-Bookings
According to sources, so far, Aptera has received 7000 pre-bookings in just two months. In addition, the startup got $4M funding from its investors recently.
Most of this funding is backed by private investors, crowdfunding, and automotive leaders.
Anyway, considering this recent news, it seems that Aptera is receiving quite a positive response.
Aptera brings in a new concept. The design of the car might look quite unusual at first glance but it's simply out of the box and refreshing.
We hope it will receive more reservations, however, in terms of utility it would not match a conventional car.
What do you guys think? Share your views in the comments section below.