Digital renders of a solar-powered Tesla Roadster were recently spotted online, and I think it's perfect for post-apocalyptic earth.
The photo was uploaded by Instagram user @tesla_pics_47 with a caption, "There is no Coronavirus on Mars."
With that said, there's no need to panic. Stay indoors, wash your hands, and maintain social distancing. In the meantime, read this article about one of the coolest Tesla Roadsters on the planet.
Solar-Powered Tesla Roadster Surfaces Online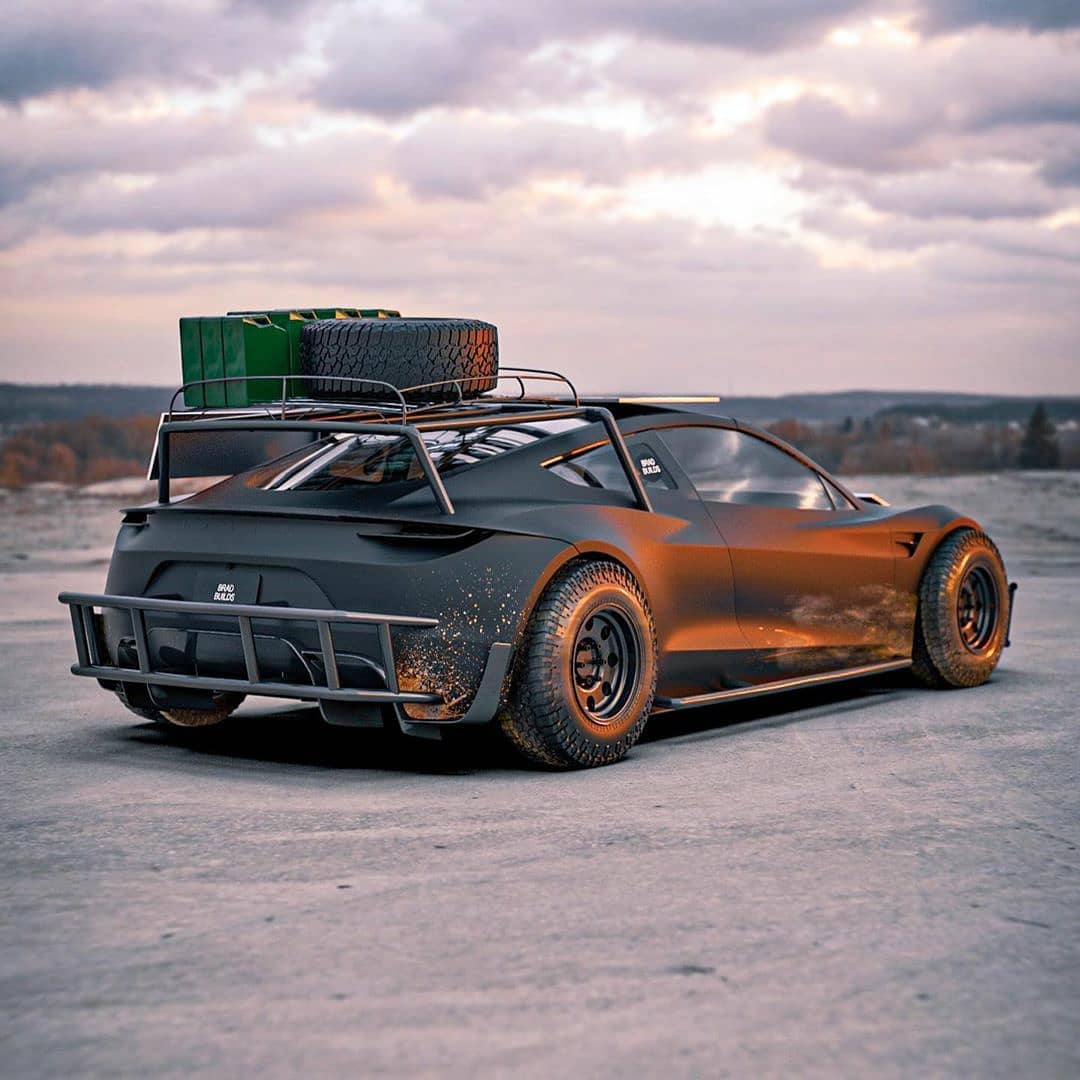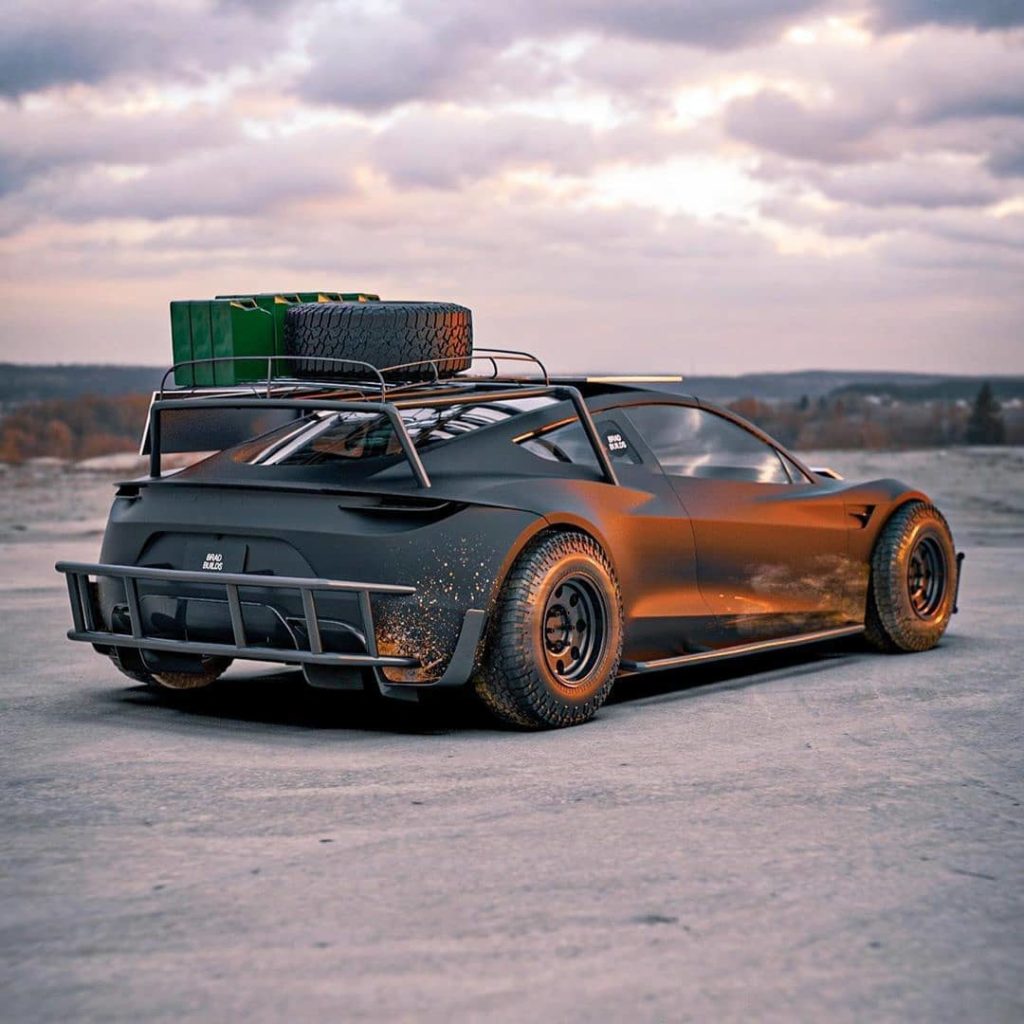 The best thing about this Roadster electric car is its massive off-road tires. These huge tires cover the entire fender of the car and leave no room for the suspension travel. But who cares? They sure do look cool.
The other most exciting feature of this Tesla is its solar panels. The Roadster has one panel on its hood and one on the left side. The panels will convert solar energy into electric energy to keep this EV going for hundreds of miles.
Although the Tesla Roadster already has a very impressive range of 600 miles, having more of it doesn't hurt.
During the apocalypse, you're sure to encounter a number of obstacles and hurdles along the way. But the reinforced front and rear end of this Tesla will take care of that.
The Roadster has room for 4-passengers, but this post-apocalyptic setup also adds additional cargo space onto the electric vehicle.
The roof rack has enough room for a spare tire and surprisingly four canisters of gasoline, which begs the question: What's inside this car's trunk?
How To Customise Your Tesla With Post-Apocalyptic Mod?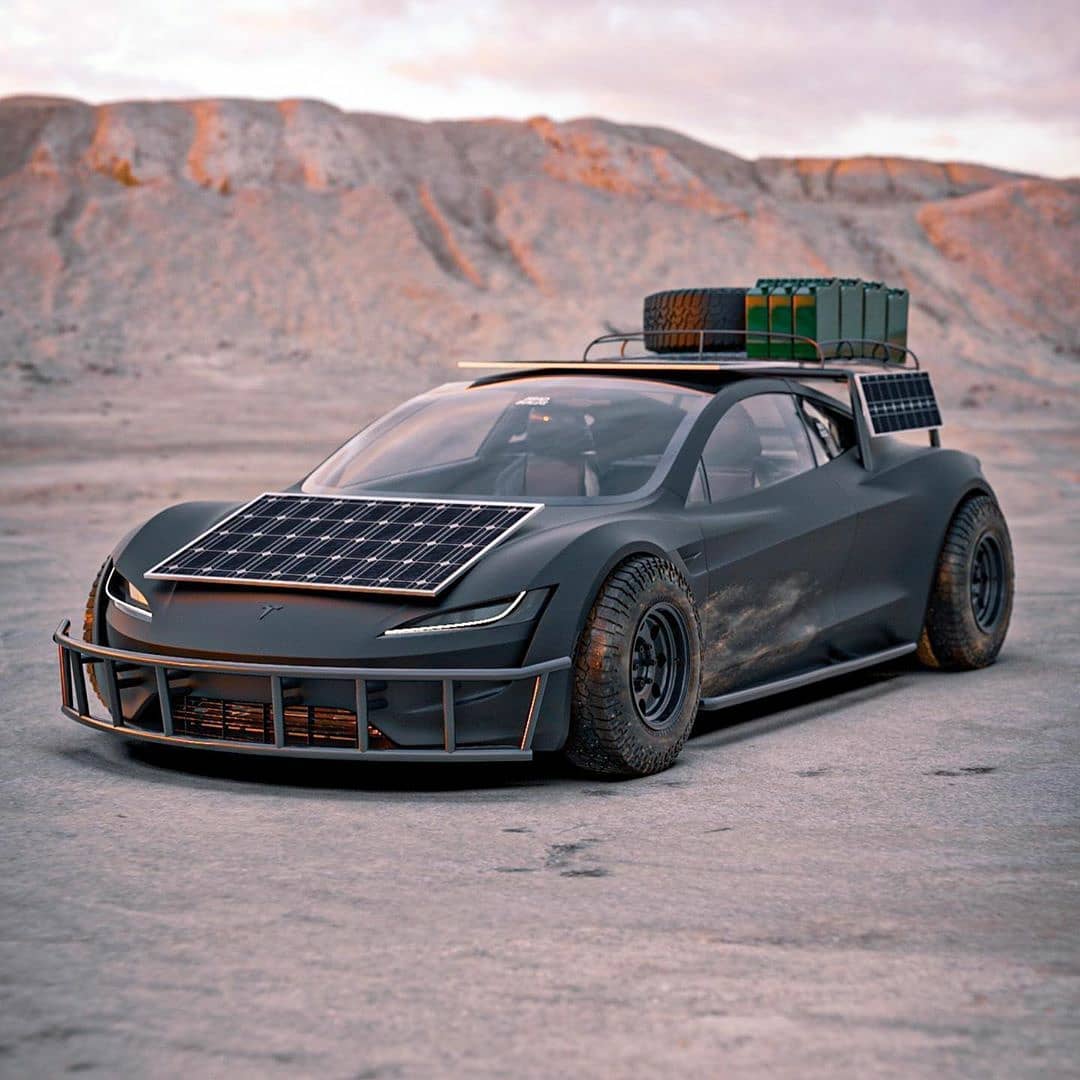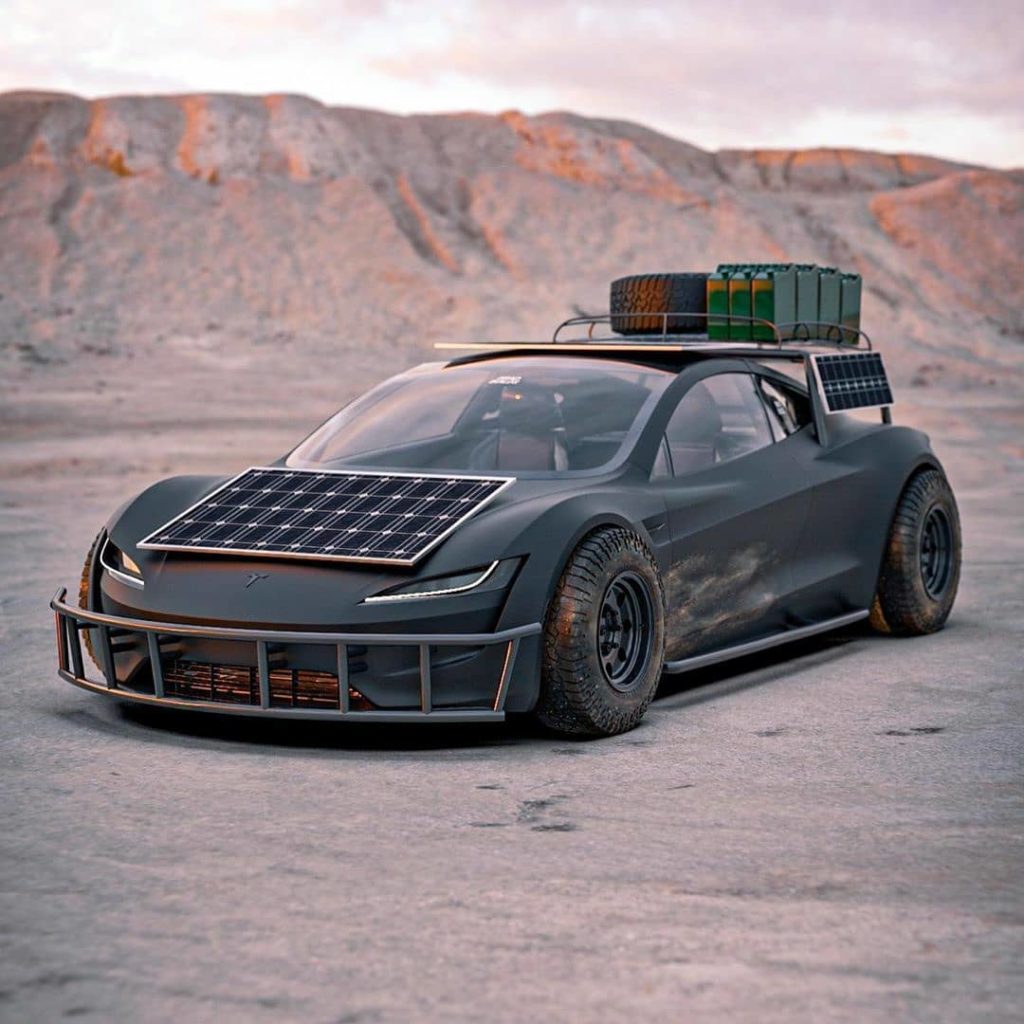 The solar-roof Tesla modification looks pretty neat and easy as well. However, I'd advise raising the suspension instead of lowering it. The current setup looks one small speed bump away from breaking the fender.
Additionally, I'd advise removing the solar panel on the front hood. It might look cool, but a panel of this size can only generate a very small amount of electricity. The panel will add a very tiny amount of battery range and is therefore not worth it.
You can leave the solar panel on the side, though. It is very small and doesn't add a lot of weight to the car.
So what do you think about this Tesla Roadster? Let us know in the comments!