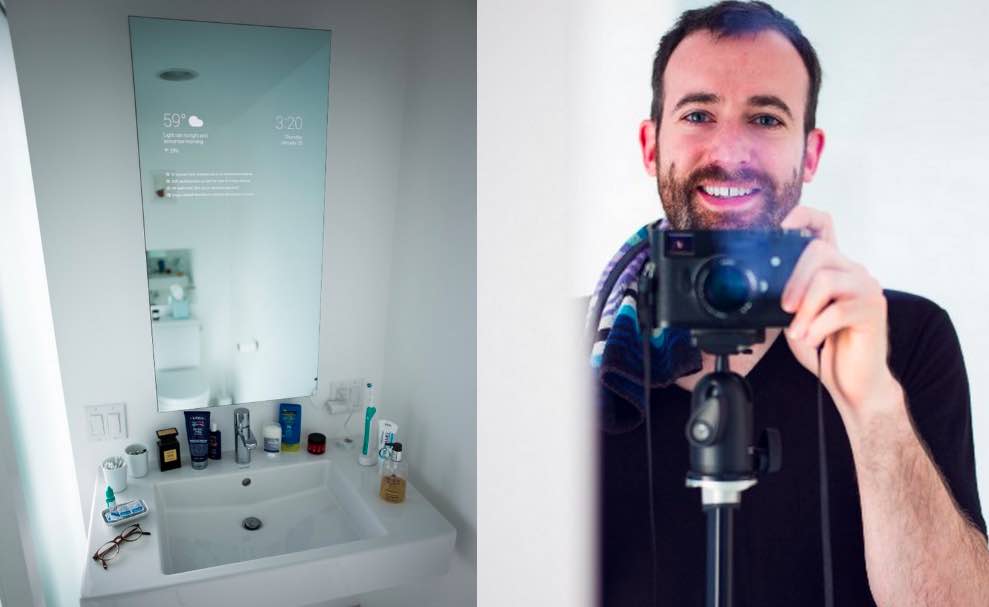 Short Bytes: Max Braun, a Google software engineer, has converted his bathroom mirror into a smart mirror. Currently, this mirror shows him important information like weather updates, date and time, and latest news headlines. Braun plans to improve this DIY project further to add newer functionalities. 
G
oogle Now, the insanely useful voice-enabled personal assistant, is one of most-loved features of Android. Combining his love for Google Now and DIY expertise, a Google software engineer has created an IoT device that you'll actually love to own.
Max Braun has successfully converted his bathroom mirror into a smart mirror that shows him important updates like date and time, weather, and important news headlines. "Sometime late last year I realized that I wanted my ordinary bathroom mirror to be more like the future we were promised in the movies," he writes in a Medium post. A similar smart mirror was created by a Microsoft software engineer who open sourced the complete documentation on GitHub.
The UI of the mirror is fairly clean and basic right now. It updates on its own and there's an open-ended voice search function for all the tasks. Braun is currently working to bring more functionalities — live traffic updates, reminders, and anything supported on Google Now — to his smart mirror.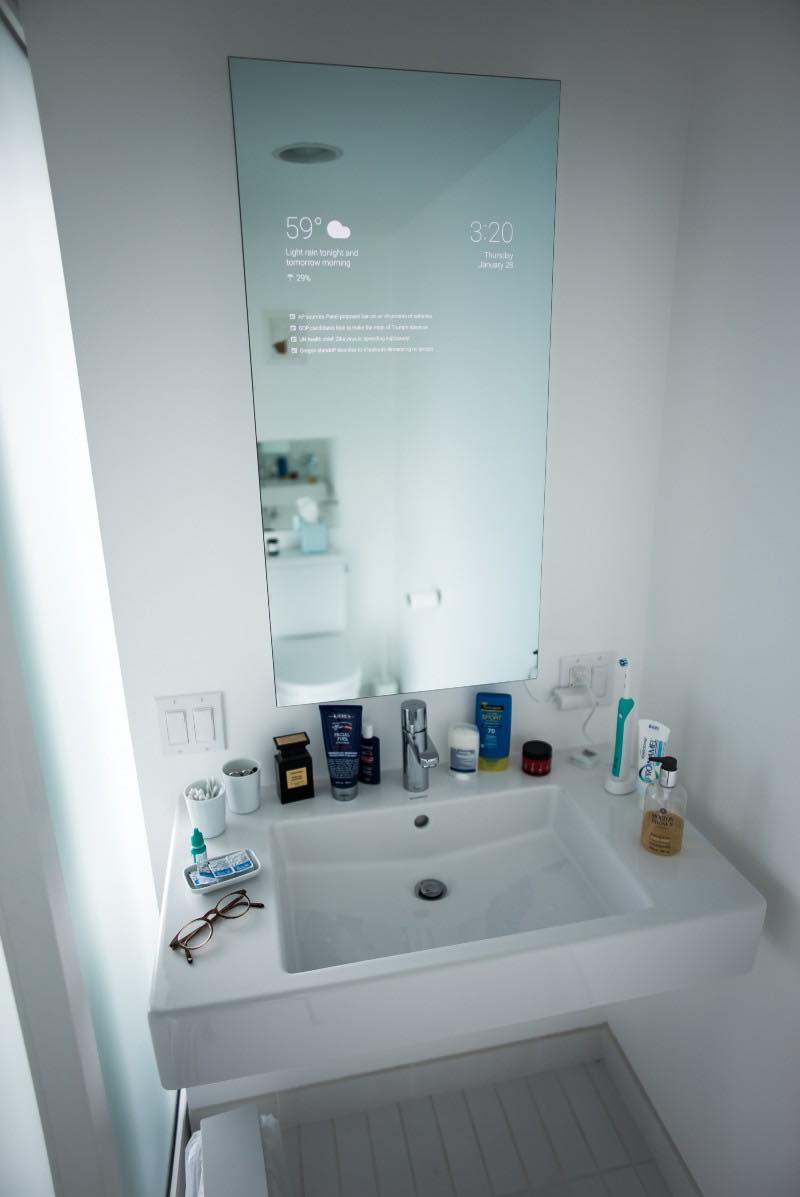 How Googler Max Braun created his Google Now smart mirror?
Explaining the process of creation, Braun tells that he made this IoT device using a two-way mirror, a controller board, a display panel, and other art and craft supplies. The display is just a few millimeters thin and put between the two-way mirror glass and the door of the cabinet.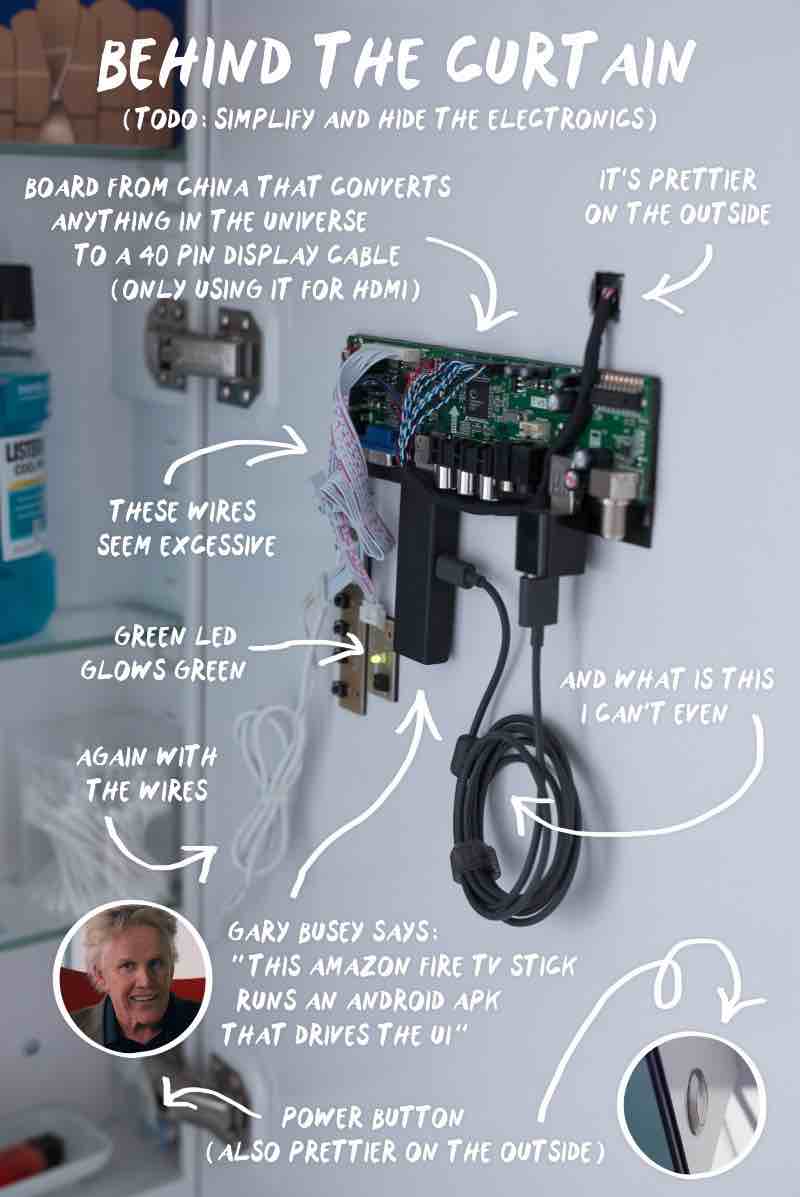 This smart mirror prototype is still a work in progress. To run the UI, that is only a few hundred lines of code, Max has experimented with different devices like Chromecast and Nexus Player. Currently, he is using a Fire TV Stick for this purpose.
Braun is looking to improve this project and planning to post a more detailed how-to in near future.
Did you like this smart mirror created by this Googler? Let us know your thoughts in the comments below.
Also Read: This Microsoft Programmer Made a Voice-controlled Smart Mirror in 20 Hours