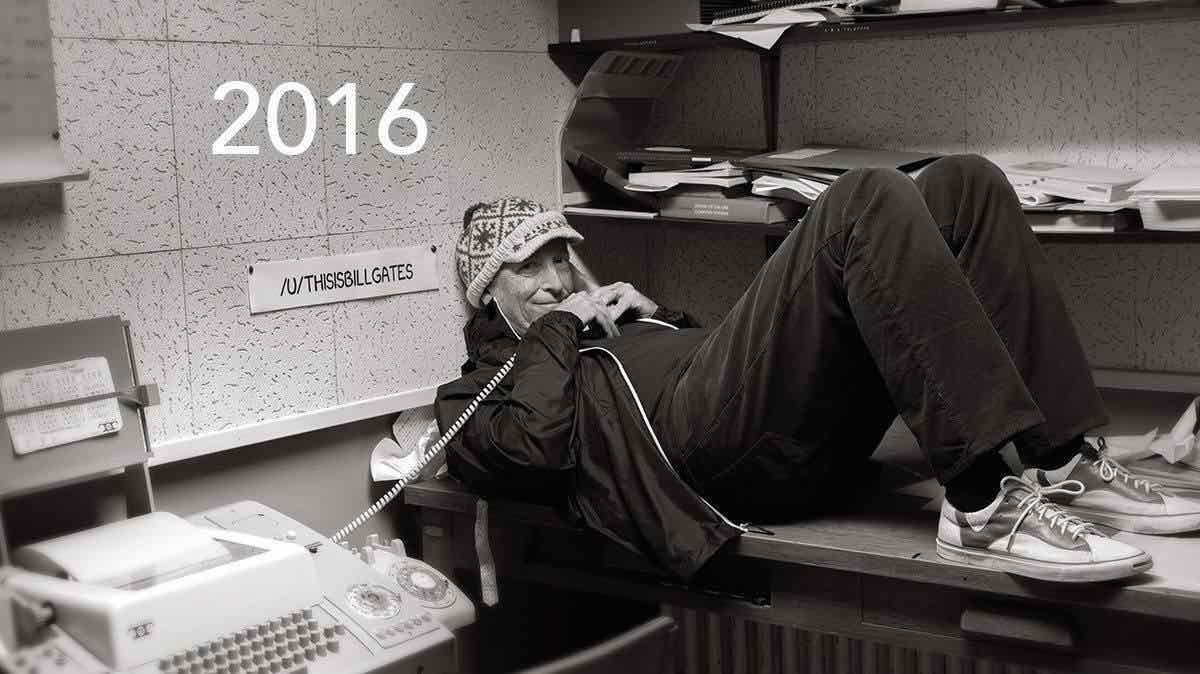 Short Bytes: Bill Gates just took part in another Ask Me Anything session on Reddit and verified his identity with his coolest picture ever. He recreated the 17-year-old Bill who attended the Lakeside School in Seattle and looked like just another moody kid.
W
hen you hear the name "Bill Gates", what picture pops into your mind? Is it the mugshot of a bespectacled high school kid or a picture of an older and multi-billionaire philanthropist?
Before creating Microsoft and earning his billions, back in 1973, Bill Gates was a 17-old-kid attending the private Lakeside School in Seattle. For his fourth AMA photo verification, Gates decided to channel the same beanie-wearing kid.
He uploaded the original picture and said that it's his high school yearbook photo, along with a newly recreated picture in the same spot and position. This is chill picture shows Gates laying back on a desk while taking a call. In the picture, you can spot many things that would seem alien to today's high school students.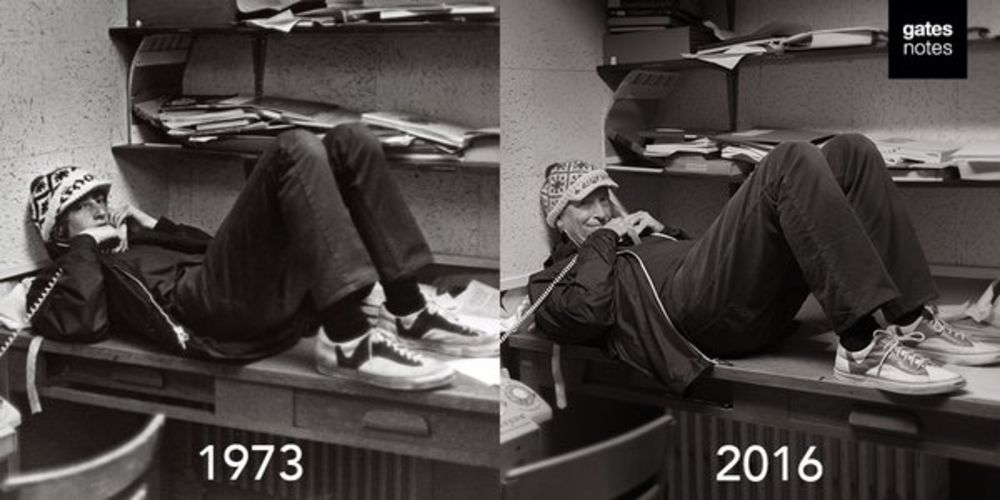 For those who don't know, the person hosting the Reddit AMA first needs to verify the identity with a photo.
Reddit AMA: Bill Gates Answered Many Interesting Questions
Here are some interesting questions that Bill Gates answered during his fourth Reddit AMA:
Are there any purchases that you are adamant about being frugal over? That one thing you just won't spend much money on? (Asked by TruGabu)
Bill Gates: I think people's spending instincts are set when they are in high school. I don't like spending a lot of money on clothes or jewelry (for me – I do like to buy nice things for my wife).
Some people (Elon Musk, Stephen Hawking, etc) have come out in favor of regulating Artificial Intelligence before it is too late. What is your stance on the issue, and do you think humanity will ever reach a point where we won't be able to control our own artificially intelligent designs? (Asked by TeaTrousers)
Bill Gates: I haven't seen any concrete proposal on how you would do the regulation. I think it is worth discussing because I share the view of Musk and Hawking that when a few people control a platform with extreme intelligence it creates dangers in terms of power and eventually control.
What's your fondest memory at Harvard? (Asked by lazyLizardKing)
Bill Gates: I decided that I would be different and never attend any class I was signed up for but always attend a class I wasn't signed up for. This worked out in a funny way when the final exam for a Combinatorics class (which I signed up for) was given at the same table as my Brain studies class (which I attended and did not sign up for). My friends from Brain studies thought it was very strange that I sat on the wrong side of the table and took the Combinatorics exam even when I was the most vocal student in the Brain class.
Mr. Gates! How soon do you think quantum computing will catch on, and what do you think about the future of cryptography if it does? Thanks! (Asked by Bejoty)
Bill Gates: Microsoft and others are working on quantum computing. It isn't clear when it will work or become mainstream. There is a chance that within 6-10 years that cloud computing will offer super-computation by using quantum. It could help use solve some very important science problems including materials and catalyst design.