Can you imagine people making Tesla Model 3 long-range variant faster than the performance variant itself? Modification and tuning of engines to increase performance is common practice with internal combustion cars.
We have seen petrolheads messing up with their cars in order to make them faster. On the other hand, electric cars don't have much to tune. However, EV enthusiasts have found their way to even further optimize the electric powertrain.
Recently a YouTuber uploaded a video in which a Tesla Model 3 long-range variant is hacked and raced against a Model 3 Performance. The modded EV is known as the Ghost Tesla Model 3.
The most interesting part about this drag race is that despite several attempts, the Performance variant could not beat this modified Ghost Model 3. Yes, you heard it right: a long-range version beat a Model 3 performance version.
Read also: Tesla Model S Raven Vs Dodge Hellcat Drag Race
Let's try to find out more about this drag race.
Tesla Model 3 Long Range Beats Performance Version
The Tesla Model 3 Long Range variant features an All-Wheel Drive powertrain.
Officially, it takes 4.4 seconds for Tesla Model 3 long-range variant to go from 0 to 60 mph. However, the experts in the video made this long-range Model 3 sprint from 0 to 60 mph in just 3.27 seconds.
Though on its website Tesla claims the Model 3 performance variant could go from 0 to 60 mph in just 3.2 seconds, the real-world figure variates a little bit.
Moreover, Tesla provides a $2,000 performance upgrade that can make a long-range variant quicker by 0.5 seconds. But these guys made it quicker by more than a second.
How Did It Happen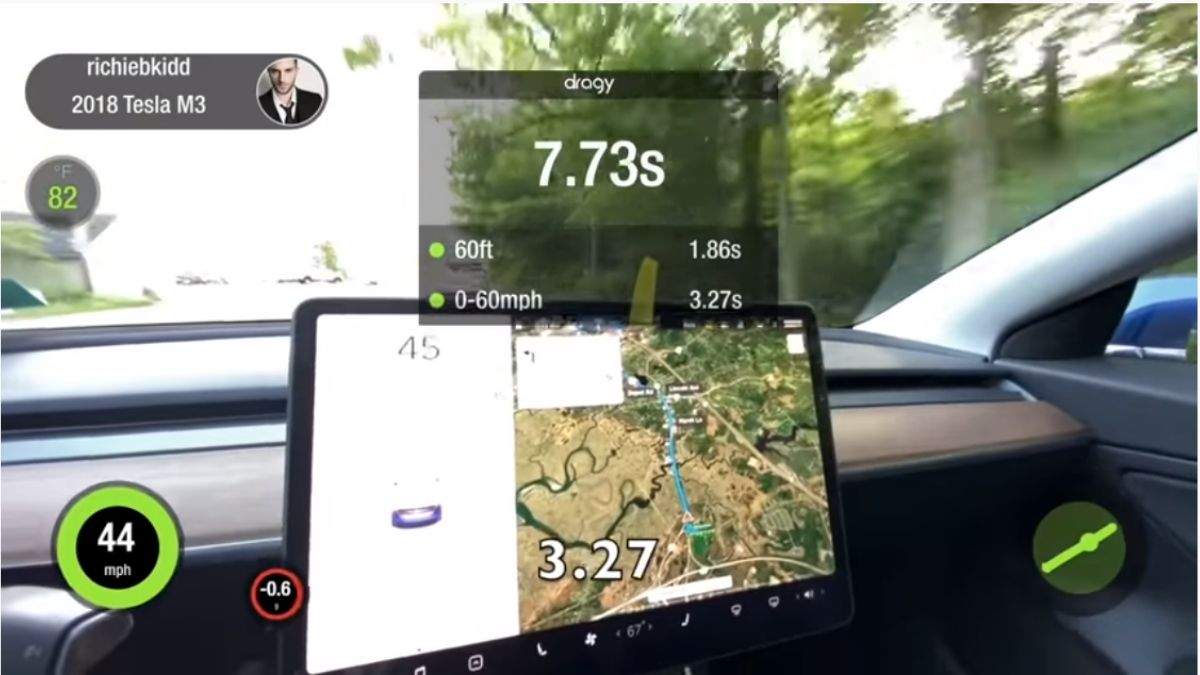 Well, the question is how can this long-range variant be faster than the Performance variant? The YouTuber has not explained what he did to boost the performance of this Model 3.
However, he mentioned that they would make it quicker without spending $2,000. However, I doubt that Elon will be feeling jealous because of this.
One of the mods on the Ghost Model 3 was weight reduction. Additionally, we can see in the video that two people were sitting in the performance variant, whereas in Ghost Model 3, there was the only driver.
It's okay as long as it's due to some mechanical factors. However, if it's due to tampering with Tesla's software, then it's a matter of concern.
If people can hack Tesla's software, then it's also possible to hack the self-driving ability and take control of the electric car. In that case, would it not be a danger to incorporate such technology? Obviously, Tesla would have taken measures, but there's always a possibility.
What do you guys think? Do let us know by sharing your feedback in the comments section below.