Most of the cars of Maruti Suzuki are never crash tested, and there is a strong reason behind that. There have been a number of times when Maruti crash-tested its cars, and they received poor safety ratings.
Maruti is the largest automaker in India. Despite the fact, the majority of its cars get low scores in crash tests. Hence, it often gets criticized for manufacturing cars with low safety standards.
Why Maruti Doesn't Crash Test Its Cars?
Being the biggest automaker in India, it does not suit Maruti to get defamed for producing cars with poor safety standards. Such reports can tarnish the reputation of any carmaker. The embarrassment is faced only when Global NCAP declares its result.
For reference, let's tell you that crash testing under Global NCAP is not mandatory in India.
Hence, Maruti Suzuki avoids sending its cars for crash testing by foreign agencies. However, all Indian automakers must provide a frontal driver airbag, ABS, front seat belt reminders, and parking sensors as standard in all cars.
Still, after providing these standard features, some cars receive zero safety ratings. One of the recent examples is Maruti S-Presso.
Maruti S-Presso is a mini SUV from the company. It recently got crash tested by Global NCAP and awarded with a zero-star safety rating for adult occupants.
One of the biggest reasons for Maruti cars performing poorly in crash tests is directly related to the build quality. Maruti Suzuki offers the highest number of budget cars under 5 lakhs. It's quite difficult to provide high build quality and adequate safety features under this budget.
It seems to attract customers, but on the dark side Maruti keeps the prices of its cars at the cost of compromising safety standards.
Also Read: Here Are The Safest Cars In India Under 10 Lakhs
Maruti Suzuki S-Presso Received Zero Stars In Global NCAP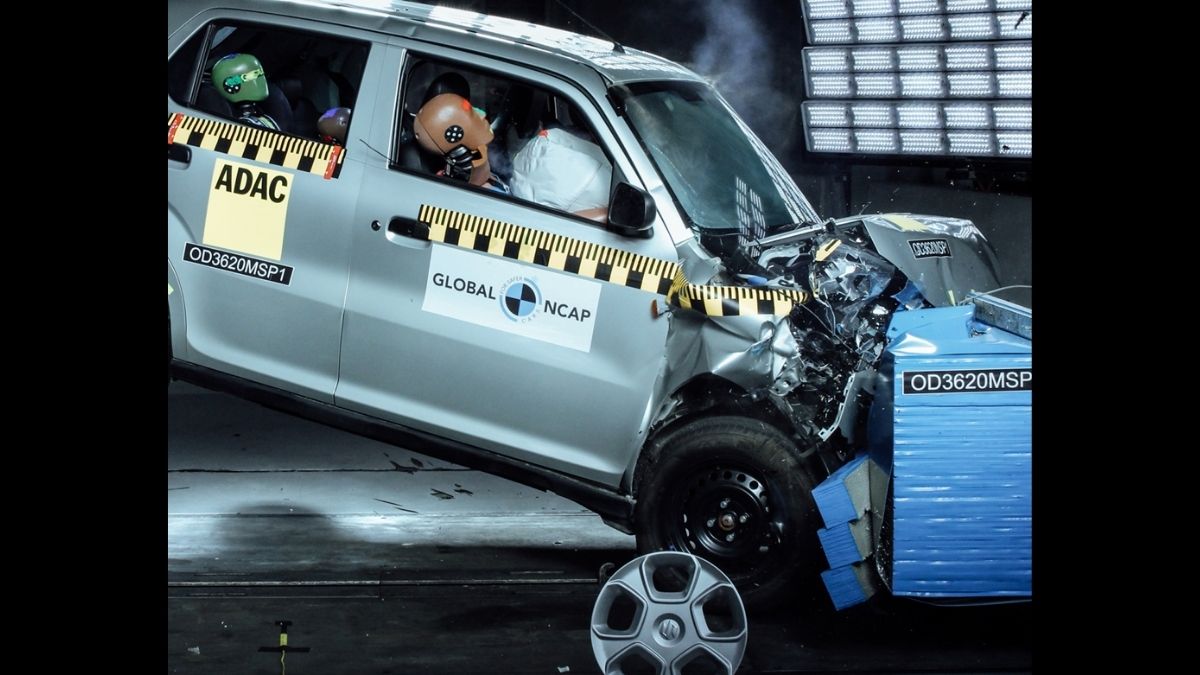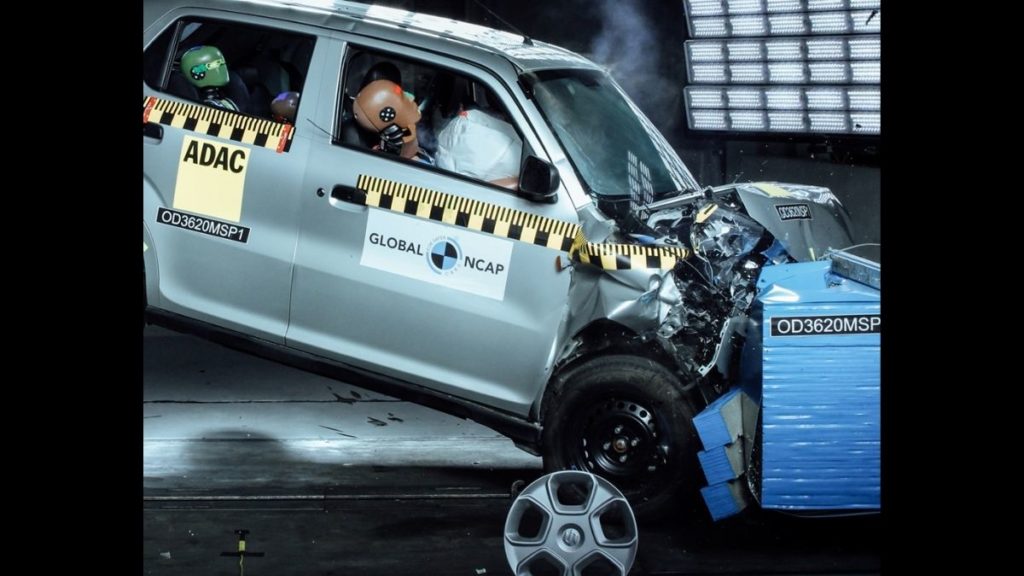 Maruti S-Presso is hardly equipped with the necessary standard safety features. The automaker has provided only one frontal driver airbag, ABS, and seat belt reminders. These are only three out of nine safety features required for the crash test.
The official report of Global NCAP states, "The protection offered to the driver and passenger heads was good. Driver's neck showed adequate protection and passenger's neck showed poor protection which explains the zero stars. Driver's chest showed poor protection and passenger's chest showed weak protection."
Furthermore, there were multiple points which accounted for zero safety rating.
Other Maruti Cars That Hold Poor Safety Rating
Most automotive enthusiasts know that it's not the first time Maruti's cars have received disappointing results in the global NCAP crash test.
Other cars like Celerio, Eeco, and Alto also hold a safety rating of zero stars in global NCAP crash tests. Apart from this, Maruti Swift and WagonR are slightly better with two-star ratings but still not good enough to be called a safe car.
However, few cars in the Maruti's lime-up hold a respectable safety rating.
Maruti's Cars That Hold Adequate Safety Rating
Though most of Maruti vehicles could not meet the safety standards, there are few cars that managed to save the pride of the automaker.
One of them is Maruti Suzuki Vitara Brezza that holds four stars in the Global NCAP safety rating. Maruti Ertiga was also awarded a three-star safety rating.
Apart from this, its SUV Maruti S-Cross, though not crash tested by Global NCAP, is considered the safest in its portfolio. Maruti S-Cross holds a five-star safety rating in the ASEAN NCAP crash test.
These are some of the cars that are safe enough to be allowed to sell. Anyway, what do you guys think about the safety standards of Maruti's cars? Share your views in the comments section below.