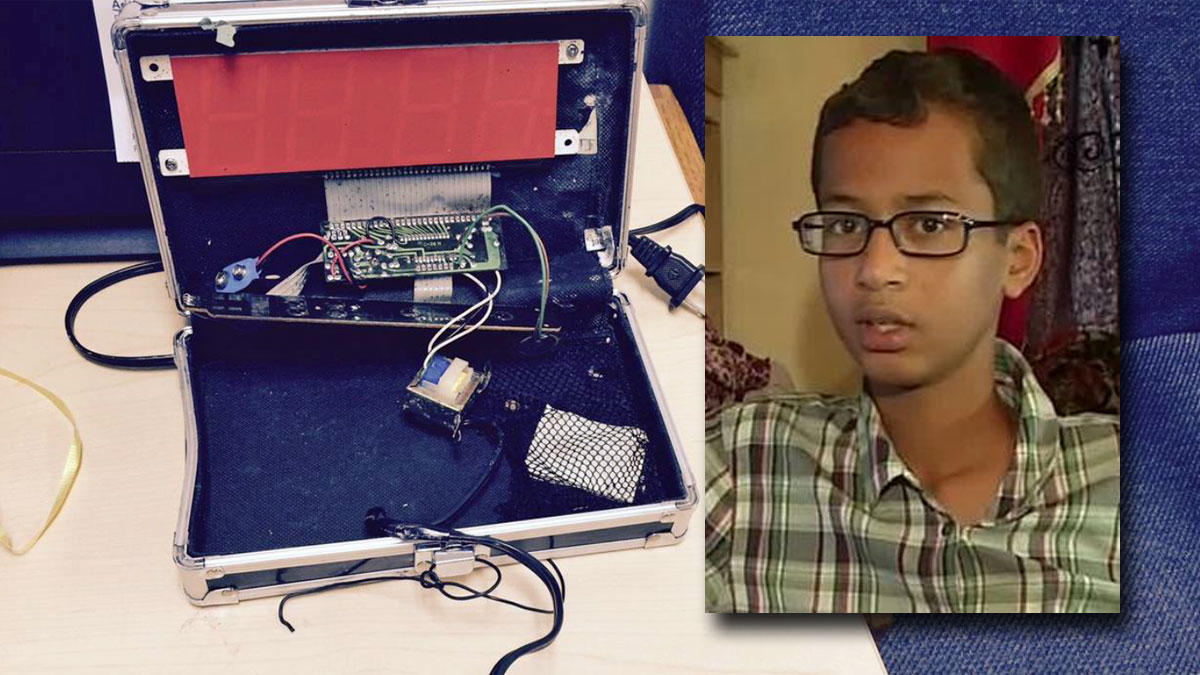 Short Bytes: Earlier this week, a 14-year-old from Texas was arrested for bringing a homemade clock to his school. 9th-grader Ahmed Mohamed designed the clock himself and his teachers mistook it for a bomb. Well, the clock, doesn't look like a bomb at all.
9
th-grader Ahmed Mohamed designed his own clock, enclosed it a metallic pencil box and took it to his school- McArthur High School. Most of you would've read that
Ahmed is being invited by President Barack Obama
as well as Mark Zuckerberg, Google, Twitter, Reddit and every other big tech company. The photo of Ahmed's clock fills me with immense happiness as it shows the creativity of a young and enthusiastic mind.
The box of the clock could look like a small briefcase to some, but it's a simple child's pencil box you can find at Amazon. As Makezine points out, the inside consists of a combination of various electronics parts connected together to make it work like a digital alarm clock.
Here you can see a big seven-segment-display, a 9-volt connector for battery backup, a transformer for stepping down the voltage and a control board with buttons to set the timings. All this is connected on a mainboard that connects all the pieces together and the board is finally attached to the seven segment display with the white ribbon cable.
As I mentioned earlier, this clock shows the innovative mind of a 14-year-old boy who was arrested due to some preconceived prejudices of our faulty society. This clock is a symbol that young minds of today are the painters of our brighter tomorrow and Ahmed should be very proud of his work.
We hope that after this unfortunate event, young minds who love to create and make things, are considered more seriously. Way to go Ahmed.
Did you like Ahmed's creation? Tell us in the comments below.