Tesla Cybertruck is one of the most anticipated electric trucks to be launched in the coming future. The impact of Cybertruck on the masses is so intense that other automakers started working on their own electric pickup trucks as soon as it surfaced on the internet.
Whenever we talk about its Cybertruck competitors, most people think of Rivian R1T or GMC Hummer EV. However, some lesser-known electric pickup trucks have the potential to be considered the rival of Tesla Cybertruck.
One such Cybertruck competitor is Atlis XT electric pickup truck. Atlis Motor Vehicles is an Arizona, US-based electric mobility startup and its XT pickup truck is its EV. Recently, the company has announced details of Atlis XT, and it seems really impressive.
Tesla Cybertruck Killer: Atlis XT Electric Pickup Truck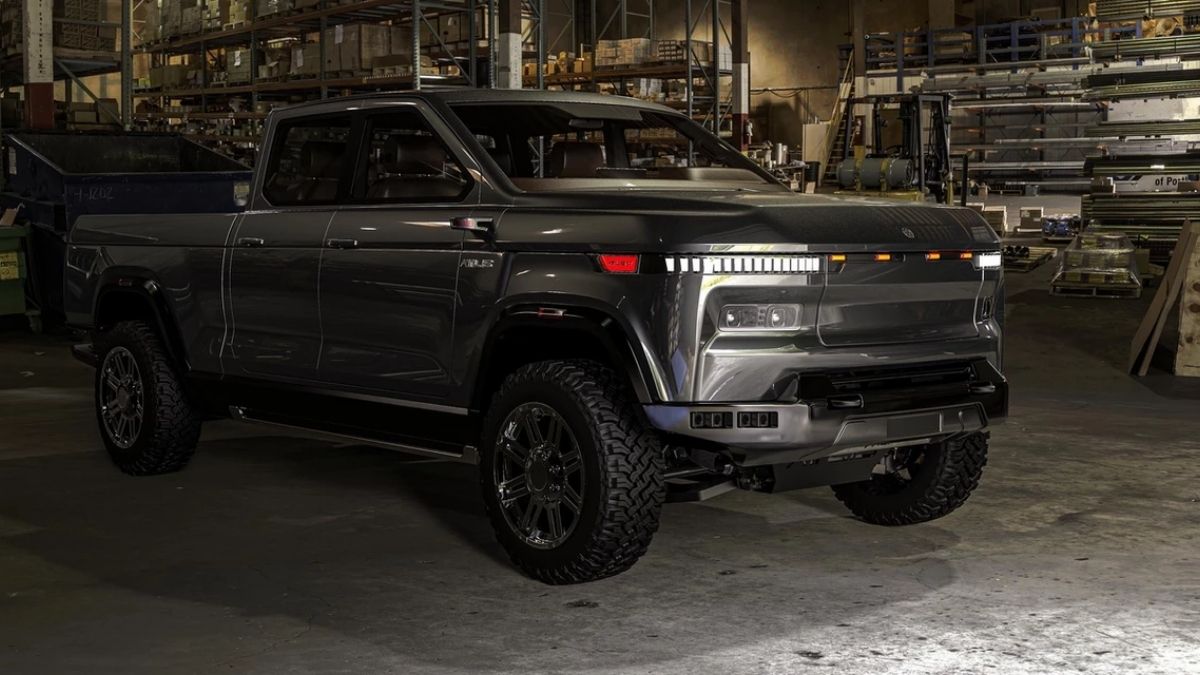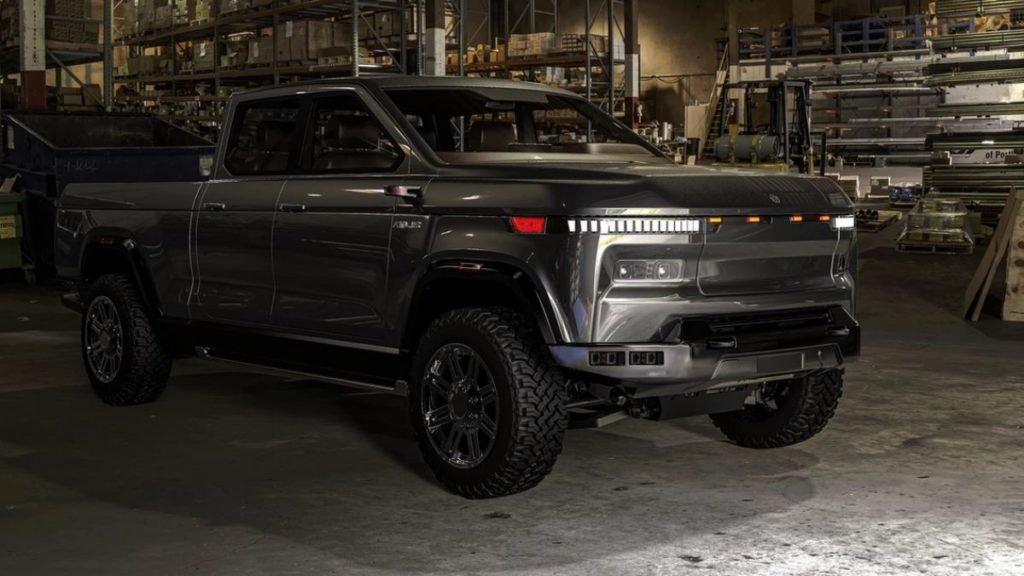 Atlis XT looks muscular, durable, and a rugged pickup truck. Its makers claim that it's designed to maximize utility, storage, comfort, and to perform in extreme conditions.
Atlix XT is available in three configurations: each with 300 miles, 400 miles, and 500 miles range.
| | | |
| --- | --- | --- |
| Variant | Battery Pack | Price |
| 300 Miles | 125 kWh | $45,000 |
| 400 Miles | NA | $65,000 |
| 500 Miles | NA | $85,000 |
For reference, the Tesla Cybertruck starts at $39,900 and goes as high as $69,900 for the top-spec model. Similar to Atlis XT, the top variant of Cybertruck also has an EPA range of 500 miles.
Configuration
Atlis XT will be a 4 wheel drive electric pickup truck with independent traction motors at each wheel. In addition, there's a four-wheel independent air suspension system, a single-speed gearbox per axle, regenerative braking with dynamic control, and much more.
However, the automaker does not specify if this goes for all variants of just the top model. Furthermore, the XT pick up truck will also be available in flatbed and service bed configuration.
Performance
The top-end model can sprint from 0 to 60 mph in just 5.0 seconds. The company claims it can achieve a top speed of 120 mph. On the other hand, the top-spec Tesla Cybertruck can accelerate 0 to 60 mph in just 2.9 seconds.
In terms of power output, we don't have much information about it.
Ground Clearance
Atlis XT will be offered in two different options of ground clearance. Customers can either choose between the 12″ or 15″ ride height option.
Atlis XT Has Higher Towing And Payload Capacity Than Tesla Cybertruck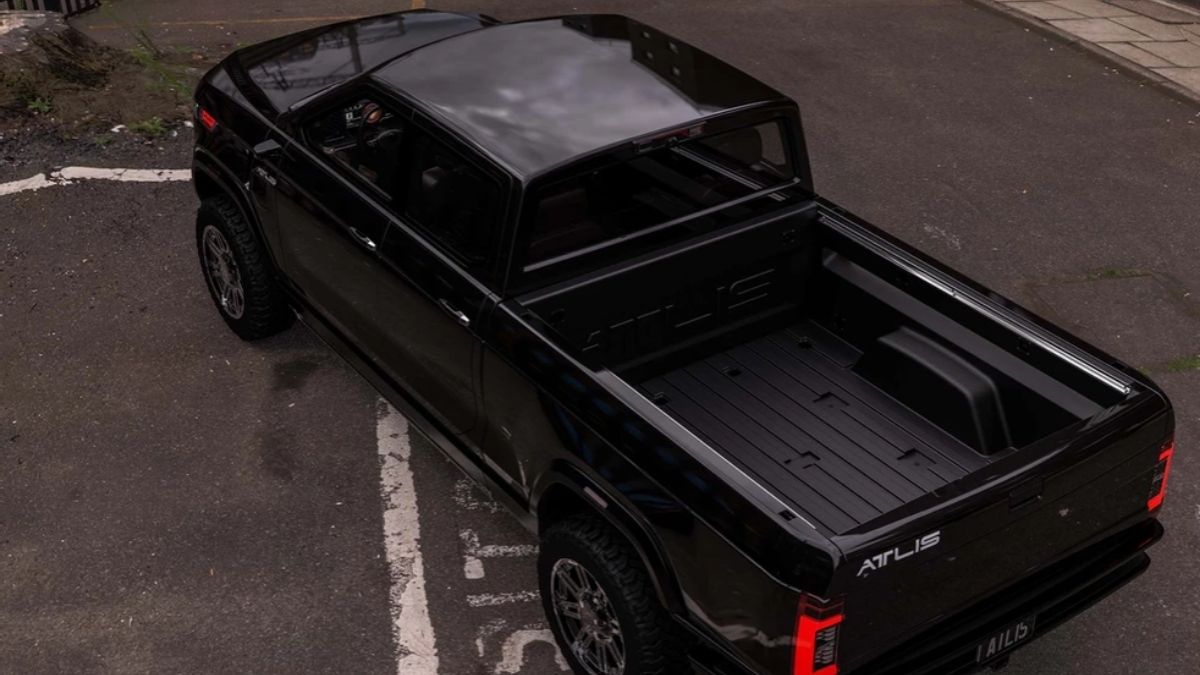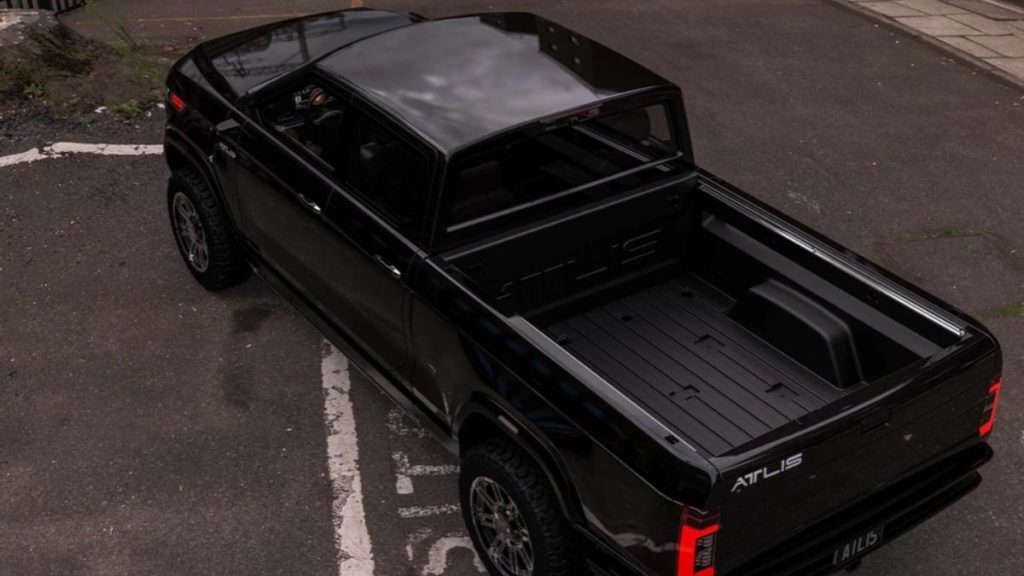 As per the official website of Atlis Motors, it has a towing capacity of up to 17,000 lbs. In contrast, the towing capacity of Tesla Cybertruck is 14,000 lbs.
In addition, the maximum payload capacity of Atlis XT is 5,000 lbs whereas it's 3,500 lbs for Tesla Cybertruck.
It's quite impressive to see a newbie electric truck like Atlis XT endeavoring to beat Tesla Cybertruck.
Final Thoughts
Atlis XT is a new name for everyone, including some EV enthusiasts. Also, if we compare it with Tesla Cybertruck, it lags in terms of technology, especially if we talk about features like Tesla Autopilot, FSD, Sentry Mode, and more.
However, if we see it as a conventional pickup truck, then it has pretty much everything you'd expect in a truck. In fact, its specifications are quite impressive as it has up to 500 miles of range and a higher towing capacity. Atlis XT is spacious, robust, long-range, and a powerful electric pickup truck.
The only thing that could customers is its price, $85,000 for its top model seems a bit expensive considering the brand value.
Overall, Atlis XT seems like a good product. Anyway, what do you guys think? Share your views in the comments section below.
Source: Atlis Motor Vehicles