Mean Metal Motors Azani is the first Indian electric hypercar from the Bengaluru-based startup. The startup has recently previewed its dream project. MMM Azani possesses some insane specs and demonstrates the ability to rival some of the global leading EVs.
Out of many impressive specs, the most highlighting is its capability to achieve a top speed of 220 mph, which is 20 mph faster than the Tesla Model S. It's quite remarkable as the Tesla Model S is one of the fastest production electric cars in the world. Moving ahead, the electric supercar Azani looks simply amazing from the looks. On top of that, its breathtaking specs make it a perfect package for any hyper EV lover.
Let's explore more about MMM Azani
Indian Electric Hypercar MMM Azani: Specifications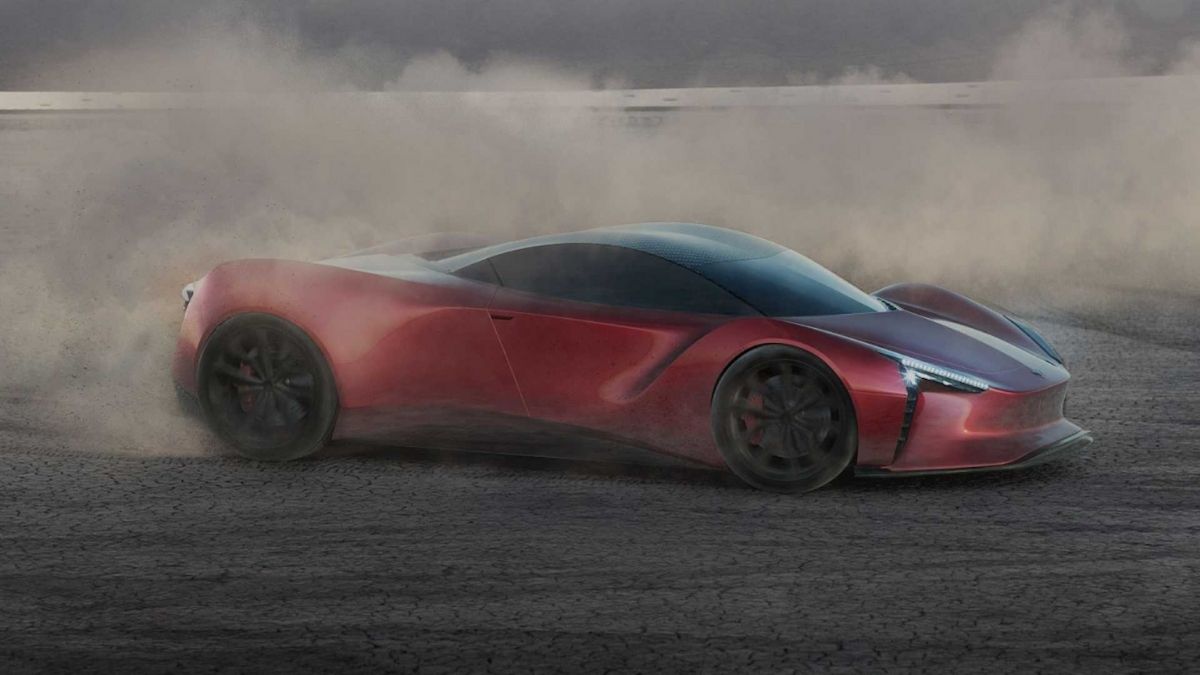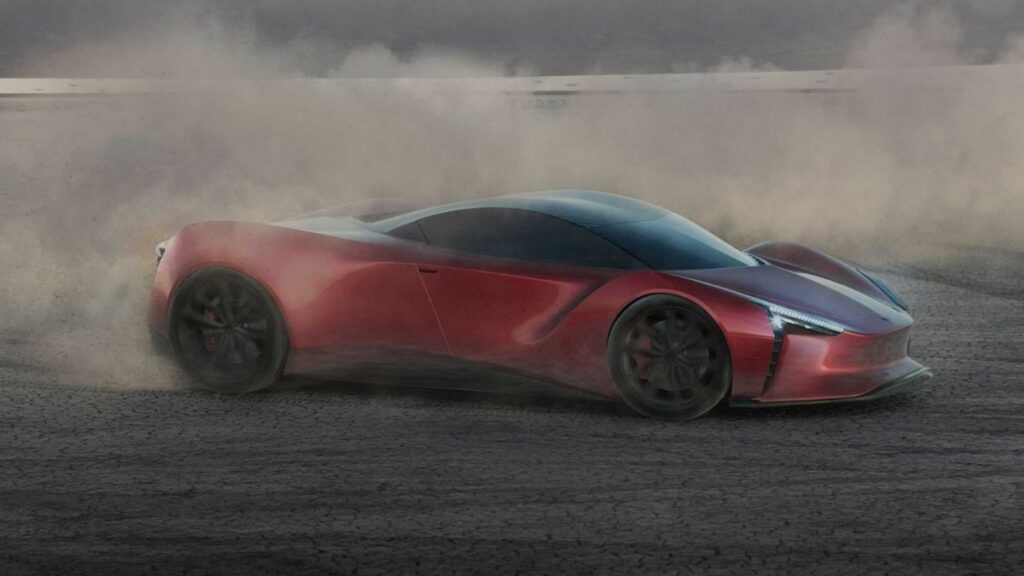 Performance
| | |
| --- | --- |
| Acceleration (0 to 60 mph) | 2.1 seconds |
| Top Speed | 220 mph |
| Max. Power | 1000 HP |
Although Mean Metal Motors has not mentioned the number of motors or the drivetrain configuration on its website, the performance figures are impressive and competitive enough to rival western electric sports cars.
MMM Azani can sprint from 0 to 60 mph in just 2.1 seconds and reach a top speed of 220 mph. In addition, it's capable of generating 1000 HP and torque of 1000 Nm as well. For reference, Tesla Model S Plaid needs 1.99 seconds to accelerate from 0 to 60 mph.
Electric Range And Battery
Azani is equipped with a 120 kWh battery pack that can travel 325 miles on a single charge. However, its makers have not mentioned if the electric range is per the EPA cycle or ARAI. Also, no information is available about the AC and DC fast charging on the website. The same goes for the charging network as well.
Technology And Features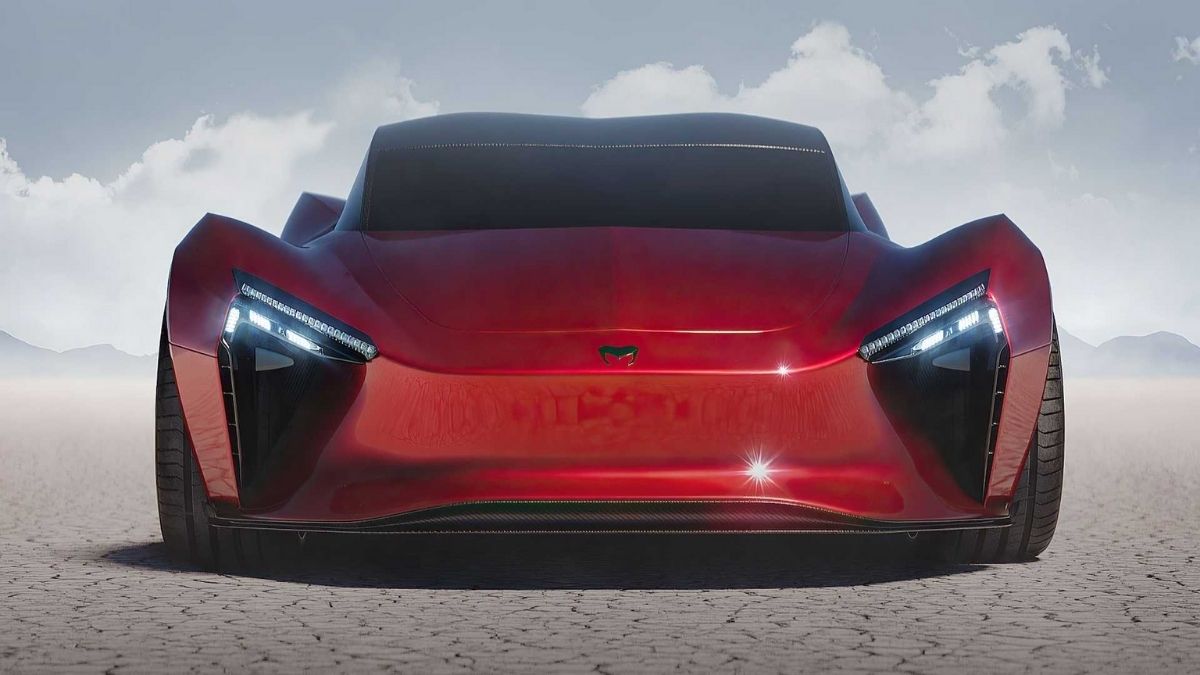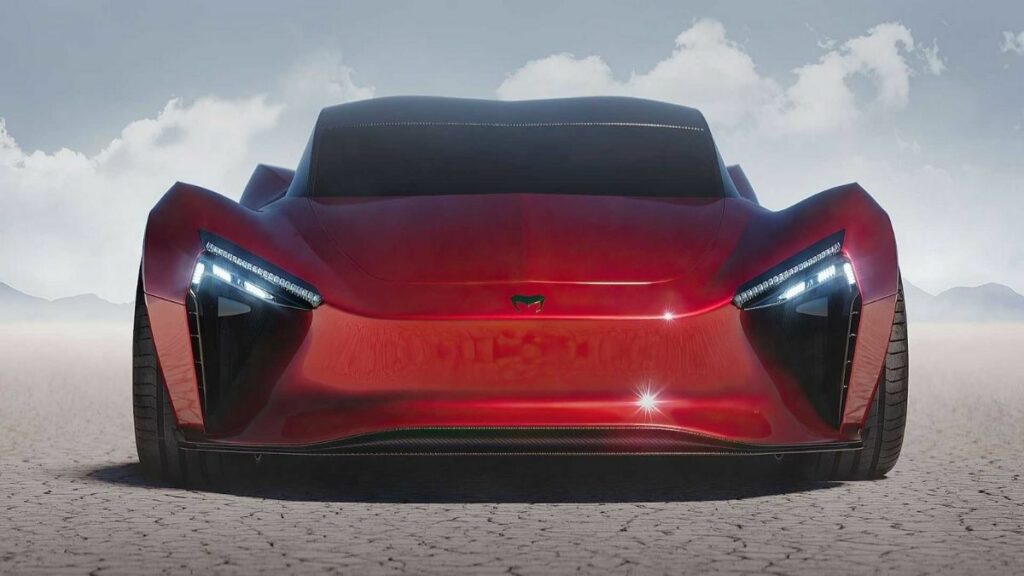 The Indian electric hypercar, Azani, is built on a hybrid chassis made of skateboard aluminum spaceframe and carbon driver tub. As common in most supercars, MMM has also used a double-wishbone suspension system with adaptive MR damping. In addition, there'll be electronic power steering and ventilated dynamic carbon brakes. Speaking of the innovative features, it includes augmented reality displays, advanced telematics, M-log integration, and much more.
Safety
The electric car is not crash-tested, yet so there isn't any safety rating. Also, its makers have not listed the number of airbags they have deployed in it. However, the mentioned safety features are Adaptive Cruise Control, Emergency Braking, Blind Spot Detection, Lane Change, Collision Avoidance System, Torque Vectoring System, and advanced AI module.
Price
Mean Metal Motors is yet to announce the pricing of the electric hypercar officially. However, according to Car and Bike, the startup aims for a price tag of around $120,000 (Rs 89 lakh).
Final Thoughts
Needless to say, being a startup Mean Metal Motors has done an amazing job. From specs to looks, Azani seems very impressive. However, there are few pointers that we think if the EV maker needs to consider. First of all, the UI of the website is very similar to that of Tesla, and it almost looks copied, which is not good for any brand.
Second, it would be better if its makers reveal more information about the charging capabilities, airbags, drivetrain configuration (no. of motors). Last, we are yet to see the interior of the first Indian electric hypercar, Azani.
Anyway, what do you guys think? Do share your views in the comments section below.