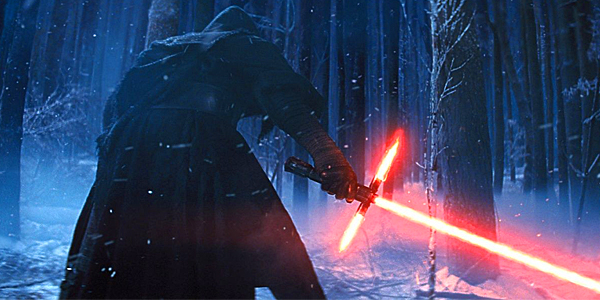 Short Bytes: Surpassing the feat achieved by an engineer building a real-life lightsaber to kill Stormtroopers, a guy has made a household laser lightsaber which is sufficient and dangerous enough to burn down most of the flammable household things including paper, plastic cups, electric wires and much more.
A
s written on the Styropyro, the YouTube channel on which the homemade video was posted,
"I've seen a few videos circulating the internet regarding homemade lightsabers, where one of the coolest designs I saw utilized a mini flamethrower. I figured I better show a video of my homebuilt version of the lightsaber…where my design uses a MASSIVE 7W blue laser :D"
There are two main limiting factors on making a homemade laser lightsaber. These are beam confinement and high energy density storage. The Li-Ion batteries have been used to power the powerful handheld lasers. Li-Ion batteries are the perfect solution to energy density storage. In terms of beam confinement, anti-reflective coated glass lens have been used to focus the beam.
It has been further explained on Styropyro YouTube channel as follows:
My device uses a Nichia GaN laser diode, which was overdriven to 7W of output by running it at 4.6A with a couple high-efficiency buck drivers in parallel. An anti-reflective coated glass lens focuses the beam, and the whole device is powered by two unprotected 18650 batteries in series. Upcoming videos are gonna be awesome…so watch out! Look for a ~150W laser bazooka, and potentially, a pulsed laser power by explosives!!!
Looks like this guy is highly inspired by the Star Wars movies. Finally, he has managed to come up with a laser lightsaber which can destroy almost all the flammable household things. But, the precaution has to be ensured before trying to make one of its kinds.
Add your views about this amazing creation in the comments below.
Also read: How To Play Google's Star Wars Game Right Now Using Your Phone As Lightsaber