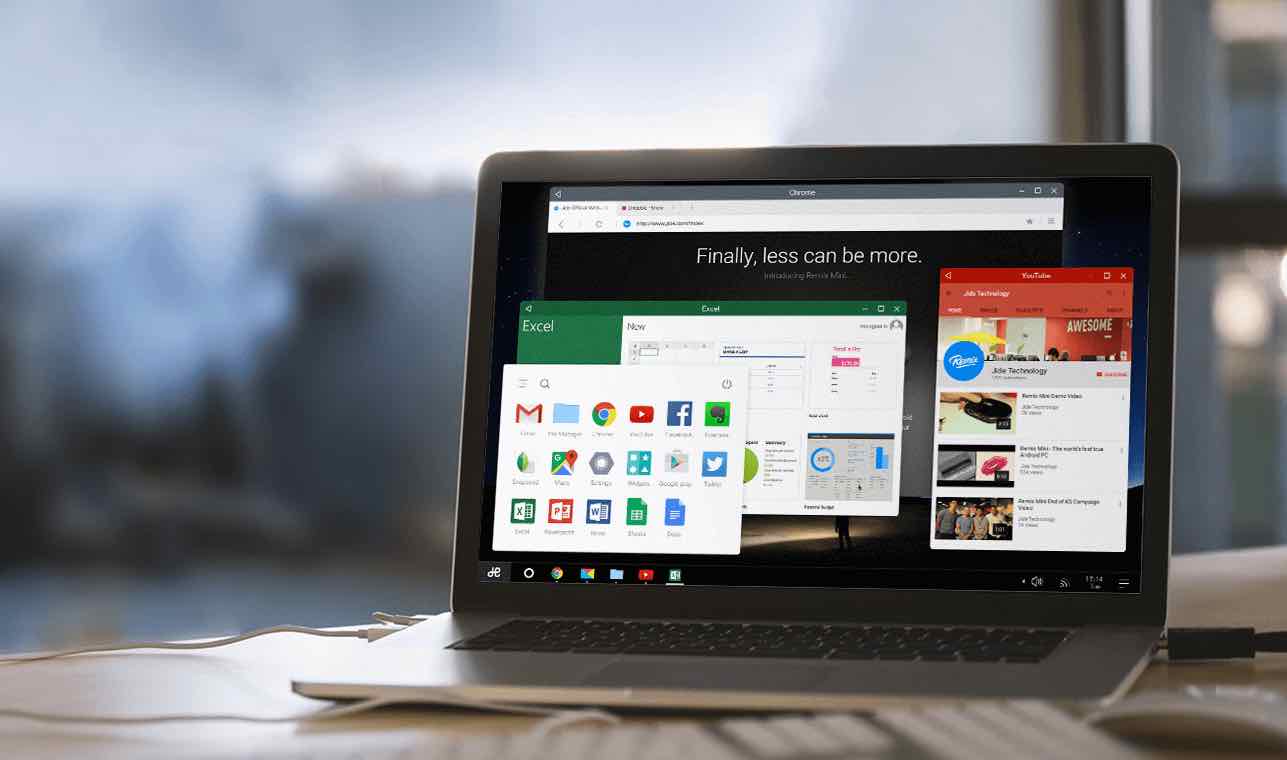 Short Bytes: Remix OS based on Android UI can run just using USB stick — eliminating the need of a hardware. This means you can take your computer with you anywhere you go. Read more about how Remix OS is going to take all by surprise with its upcoming release.
R
emix OS took many users by surprise in December 2015. Well, there are certain factors which make Remix OS something which cannot be easily forgotten. It is interesting, light-weight, portable, and consumes less memory. Its desktop looks are that of Android and you can just visualize Android being imported over a desktop giving birth to Remix OS.
Some say this is what Chrome OS from Google should look like. It's easier to use, it looks familiar and provides full support for Android apps from the Google Play store.
Jide, the company behind Remix OS, has announced that it'll be releasing an x86 version (an older version based on 32-bit architecture) of Remix OS as a free global download.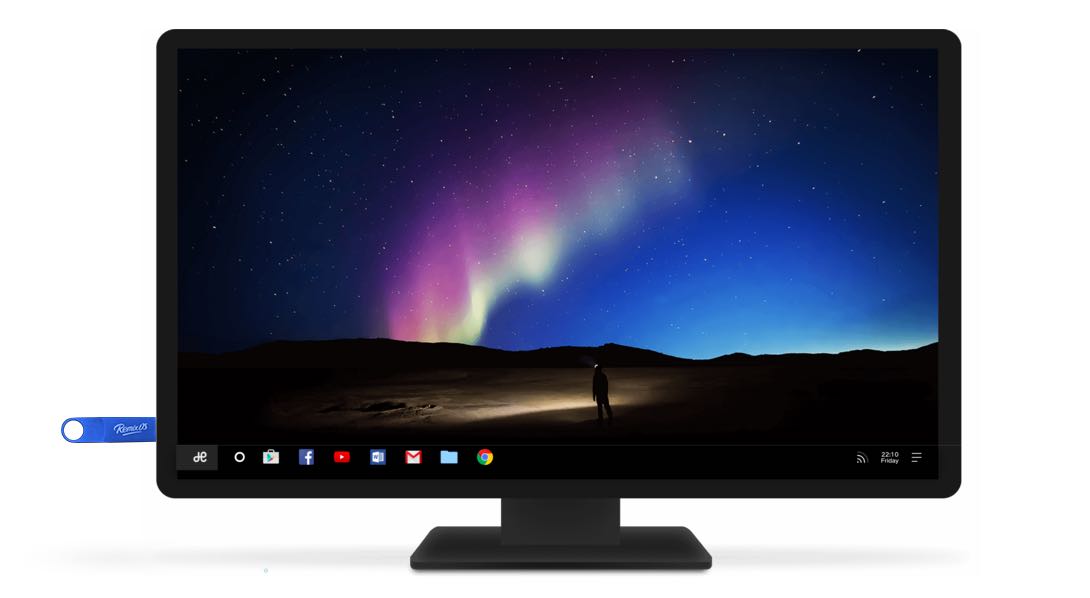 According to Jide, Remix OS might completely eliminate the need of owning a hardware for a personal computer. It would be more like plug and play system because Remix OS can be stored on something as small as a USB stick and then just plugged into any old hardware. Minimum requirements for the OS are a USB 3.0 flash drive that supports the FAT32 format with a minimum capacity of 8GB (and a recommended writing speed of 20MB/s) and a PC that supports booting from a USB.
Also read: World's First True Android PC "Remix Mini" Costs Just $20
"In emerging markets where computer hardware is inaccessible for many, Remix OS aims to make personal computing more accessible than ever before. Individuals will no longer need to rely on personal desktops or laptops to create, store, and manage data, they will merely need to be within walking distance of a device–in their village, in libraries, in internet cafes, or in community centers."
That means the time has come to take out any Intel or AMD-based x86 hardware gathering dust in a cupboard.
Currently, Remix OS 2.0 is based on Android Lollipop, However, Jide is planning to upgrade the Remix OS to Android M or Android Marshmallow in the near future.
– Remix OS
Did you find Remix OS exciting enough? Share your views in the comments below.