Triton Solar, a New Jersey-based tech company, has unveiled its first-ever electric vehicle with dream-like specs. The company has announced an electric SUV  "Triton Model H" with 700 miles (1126 km) of battery range, which is even more than twice the range of the Tesla Model 3, whose long-range version can last up to 323 miles.
Recently, we also saw Byton's K-Byte that has a great potential to stand head to head with Tesla Model 3. However, this electric SUV is an entirely different beast.
Let's move ahead and explore more about Triton Model H.
Electric SUV Triton Model H With 700 Miles Range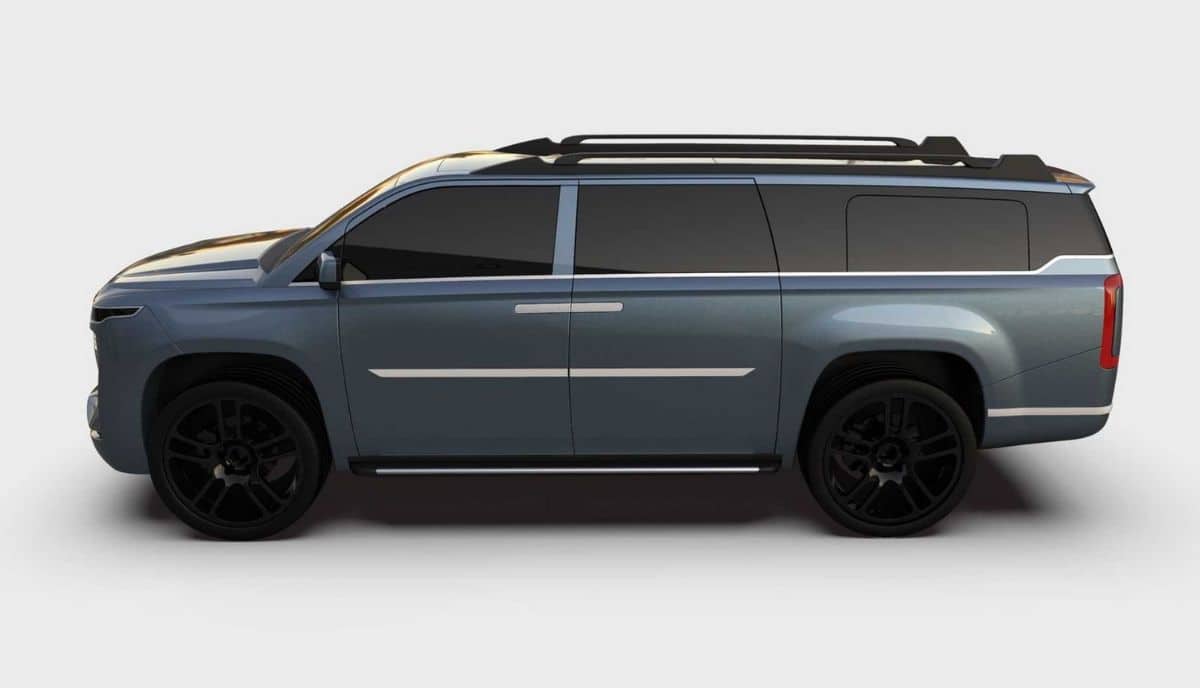 The Triton Model H is an eight-seater electric SUV with an unbelievable battery range. As per the sources, the reason behind Triton's high efficiency of 700 miles, on a single charge, is a 200 kWh battery pack.
The electric car has an all-wheel-drive system with four electric motors, one on each wheel. The Triton Model H electric SUV has thrilling performance figures, as claimed by the company. With the said electric powertrain, it will produce an output of 1500 HP and acceleration similar to a small sports car. The Tridon Model H claims a 0 to 60 mph acceleration time of only 2.9 seconds.
Furthermore, the electric SUV has a towing capacity of 15,400 lbs (6,985 kg). Triton claims that this electric vehicle is made to pull and carry heavy loads without compromising the driving comfort.
The Triton Model H is available for pre-booking on the company's official website. An amount of $5000 is needed to confirm the booking; additionally, a total of $135,000 payment is required within five working business days to confirm the final reservation.
Final Thoughts On This Newly Found Electric SUV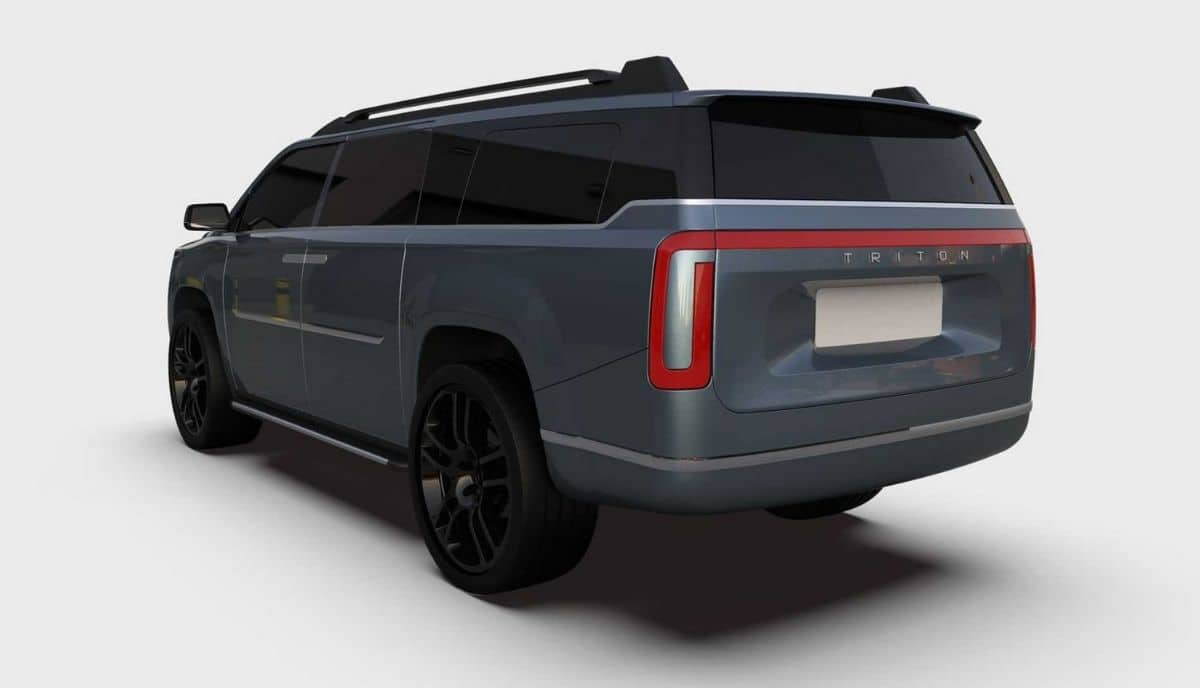 Considering the specifications revealed by Triton Solar, the Model H electric SUV will be the longest electric vehicle on the global market when launched.
However, as we made its comparison with the Tesla Model 3, a few important facts came to light. The long-range variant of the Tesla Model 3 has a 75 kWh battery pack that offers 322 miles of range. On the other hand, Tesla Model S has a 100 kWh battery pack, which has an EPA range of around 391 miles.
So while the Triton Solar Model H offers more range using a large battery pack, Tesla's electric cars offer higher miles per kWh. In short, they are more efficient.
However, the type of body structure plays a significant role in improving efficiency. If Triton's electric car, being an eight-seater, provides a range of 700 miles, then it is quite an efficient use of the 200 kWh battery.
The company has also not made it clear whether the range is based on the EPA or the WLTP cycle. If it's based on the less stringent WLTP cycle, then the electric SUV would offer less than 700 miles in the real world. Nevertheless, we will know everything as the car will reach its production stage.