Tata Nexon EV has been India's best selling electric car for the last five months. This electric compact SUV alone has a market share of around 61% among electric vehicles. Nexon EV has outsold internationally recognized electric cars like Hyundai Kona EV and MG ZS EV to grab the top spot.
Today we'll discuss in detail all the factors that led to the boost in sales of Tata Nexon EV. However, before that, let's have a quick look at the total number of electric cars sold in India from May to September 2020.
| | | | | | | | |
| --- | --- | --- | --- | --- | --- | --- | --- |
| Month | May-20 | Jun-20 | Jul-20 | Aug-20 | Sep-20 | Total | Market Share (%) |
| Tata Nexon EV | 78 | 188 | 286 | 296 | 303 | 1,151 | 61.42% |
| MG ZS EV | 38 | 145 | 85 | 119 | 124 | 517 | 27.43% |
| Hyundai Kona EV | 4 | 16 | 25 | 26 | 29 | 100 | 5.34% |
| Tata Tigor EV | 25 | 37 | 24 | 9 | 5 | 100 | 5.34% |
| Mahindra e-Verito | 0 | 1 | 6 | 0 | 2 | 9 | 0.48% |
Source: RushLane
Tata Nexon EV Vs MG ZS EV Vs Hyundai Kona EV
There aren't many electric vehicles in India. In the above table, Tata Tigor EV is only available for fleets, and Mahindra e-Verito is struggling for its existence. With this, we have only three mainstream electric cars on the market.
Still, what we are left with are some good electric cars. Both MG ZS EV and Hyundai Kona are slightly better than Tata Nexon EV in terms of electric range and performance.
If we talk about MG ZS EV, it has a 340 Km range, and it can sprint from 0 to 100 km/h in just 8.5 seconds. On the other hand, Hyundai Kona provides an electric range of 452 km, which is the highest among all available electric cars in India. Kona EV can accelerate from 0 to 100 km/h in about 9.7 seconds when speaking about the performance.
In comparison, Tata Nexon EV has an electric range of 312 km. Meanwhile, it could accelerate from 0 to 100 km/h in 9.9 seconds.
However, Nexon EV leads the sales chart despite being not so good in terms of electric range and performance comparatively. There are other factors that are worth considering before jumping to any conclusion.
Also read: Tata Nexon EV Vs MG ZS EV Vs Hyundai Kona EV: Detailed Comparison
Why Tata Nexon EV Is The Best Selling Electric Car In India?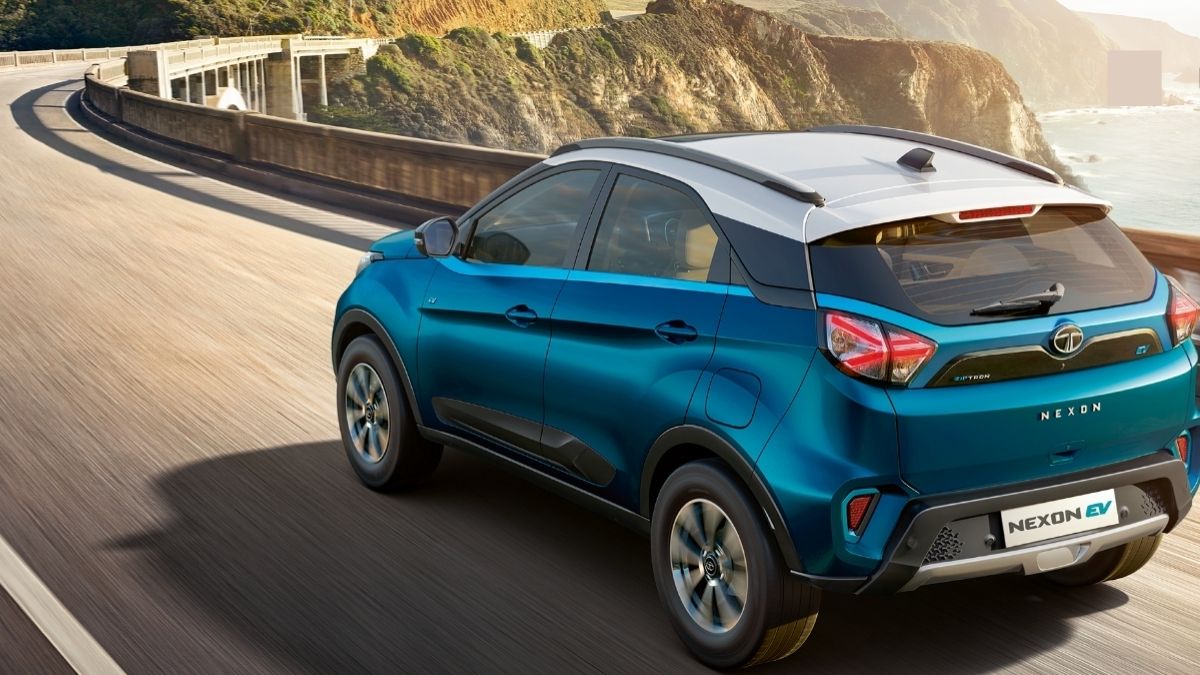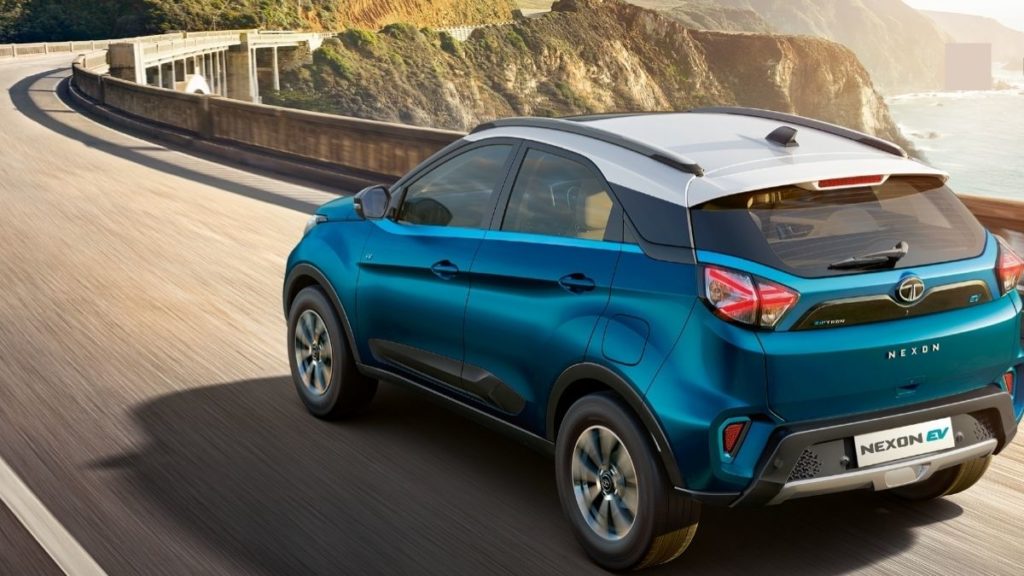 Most Affordable Compact Electric SUV
Though the MG ZS EV and Hyundai Kona electric might lead the table with their specs, they come with a hefty price as well. Meanwhile, Nexon EV is quite affordable for a wide range of customers. There is a huge price difference of around 6 to 10 lakhs between Nexon EV and these electric cars.
The price of Tata Nexon EV starts at Rs 14.00 lakhs. Considering this, Nexon EV seems to be the most value for money car. This is the primary reason for masses opting for Tata Nexon EV instead of any other EV.
Charging Infrastructure
Tata Motors has installed the maximum number of charging stations across the country. As per the report, Tata Group has installed around 168 charging stations in cities, including Mumbai, Bengaluru, Delhi, Mumbai, etc.
Charging infrastructure is very important in the expansion of electric vehicles in any country. Tata Motors seems to be the only automaker capable of establishing a proper charging network in India.
Multiple And Convenient Buying Options
In addition to conventional buying options, Tata Motors has recently introduced a unique subscription option for customers. Under this option, interested customers can lease Nexon EV while paying a monthly subscription fee. The electric SUV has a subscription period of 18 months, 24 months, and 36 months.
The subscription plan starts at Rs 41,900 per month. You can check out our previous article to find out more about this option. This way, people can return their electric car if they change their mind or don't like it after using it for a minimum of 18 months.
Reliability
Tata Motors is the third-largest automaker in the country. The company has improved its technology and reputation as an automaker up to a great extent in the past few years. Most of its cars hold excellent safety ratings in the global NCAP crash tests.
Earlier, some people used to worry about the engine vibration of Tata's cars. However, as electric cars don't have any IC engine, there's nothing to worry about its noise or vibrations in most cases.
All these factors combined boosted trust among the customers, which eventually led Nexon EV to be the best selling electric car in India. Last but not least, Tata Motors is an Indian brand, whereas MG Motors is a Chinese-owned British automaker. Similarly, Hyundai is a South Korean automaker, and nowadays, more Indians might be motivated to buy home-grown products.
Anyway, drop your views in the comments section below.