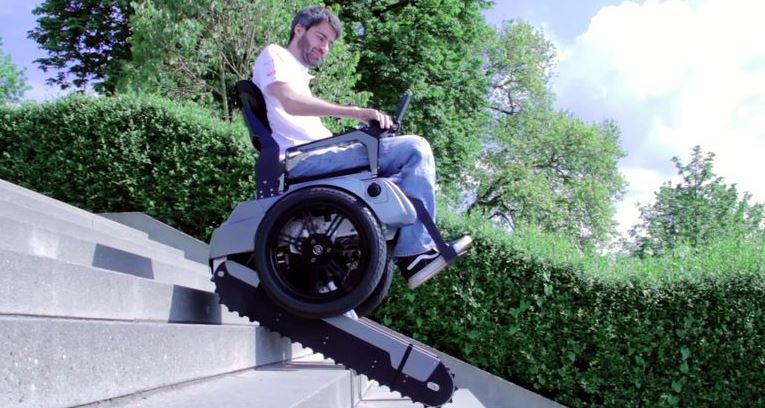 Nobody likes to climb up the stairs and most people don't even give it a thought while doing so. It is pretty easy, right? But what would happen if you wake up one day, finding that you are no more able to walk, let alone climbing the stairs. Frightening isn't it? How difficult would life be? Now imagine the challenges a person with disabilities has to face on the daily basis.
T
he students of the Swiss Federal Institute of Technology (ETH) and Zurich University of the Arts have built a machine that aims to ease at least some of the problems faced by people with disabilities across the globe.
The team of students included eight Mechanical and Electrical Engineers from ETH and two Industrial Design Engineers from Zurich University.
The idea in its initial stages was to build a robot that can climb up and down the stairs. But Beni Winter, the head of the team soon understood the importance of this project and improvised the stair climbing mechanism to fit into what we see now- a Stair Climbing Wheelchair.
The wheelchair is electricity powered that can climb even a spiral staircase and in general climbs one stair per second.
The phenomenal idea by the students that aims to help people with disabilities is well received and if successful, the model will go on to become commercially available soon. This will help the people who face difficulties every now and then due to the infrastructure developed for abled people and have to rely on others for the conveyance.
Do you like the model designed by these engineering students? Or you have some ideas of your own? Tell us in comments below.
Als Read: Cheap and Low-Tech Device Help Paralysis Patients to "Speak
Source/Image credits: Scalevo