Televisions have come a long way, from bulky boxes to super-skinny screens in recent decades. Likewise, to nobody's surprise, they have become wise, and all the major brands are in a race to make their TV smarter by the day. If you, too, are planning on getting a more intelligent TV, there are some things to consider before buying a smart TV or an Android TV (now Google TV).
In today's markets, smart TVs have saturated stores with innovative and exceptional features, but we're not here to discuss that. The decision to buy a TV with features and a great screen should be made after answering a few questions. Read on to find out if you need a smart TV and what kind you do.
Things to consider before buying a Smart TV
TVs usually come in various shapes and sizes, offering better features and quality as the price increases. However, there are some general things to consider before getting a new unit. This guide isn't about hardware specifications but about general things to keep in mind.
In this busy world, most users have shifted to watching everyday content on portable devices. For instance, many prefer streaming OTT titles on their tablets and laptops rather than watching them on TV. Moreover, if your existing TV already suffices for casual viewing, you can save money by choosing alternatives.
1. Your existing TV is excellent but isn't smart; make it smart, then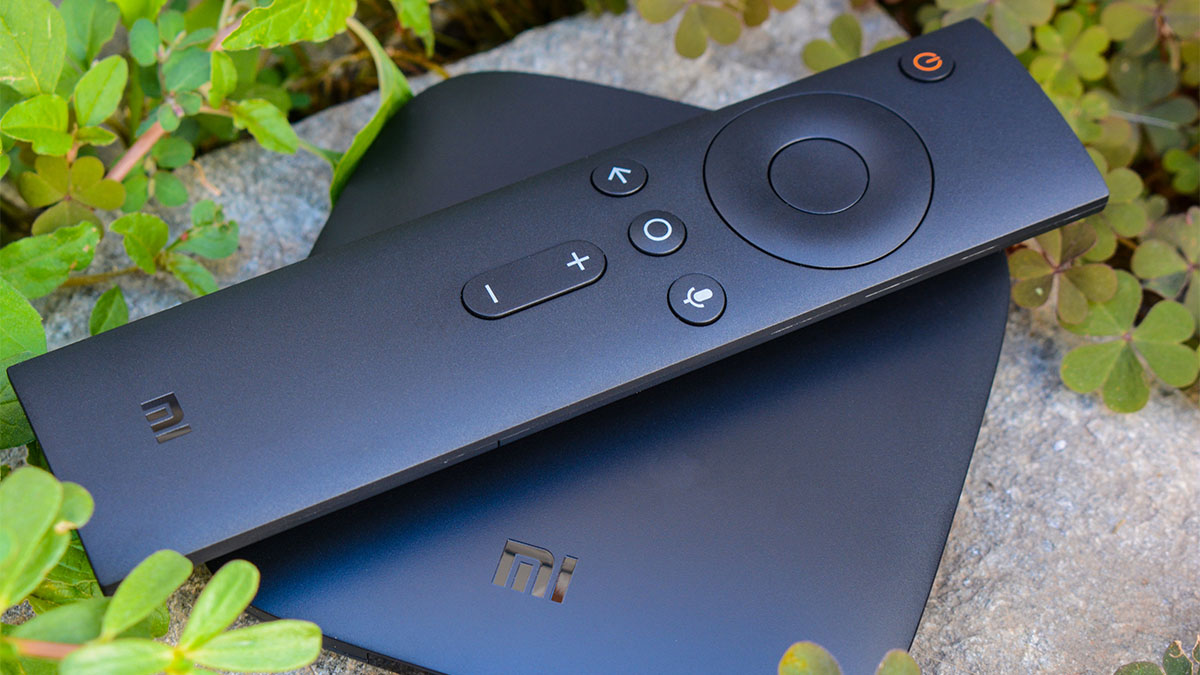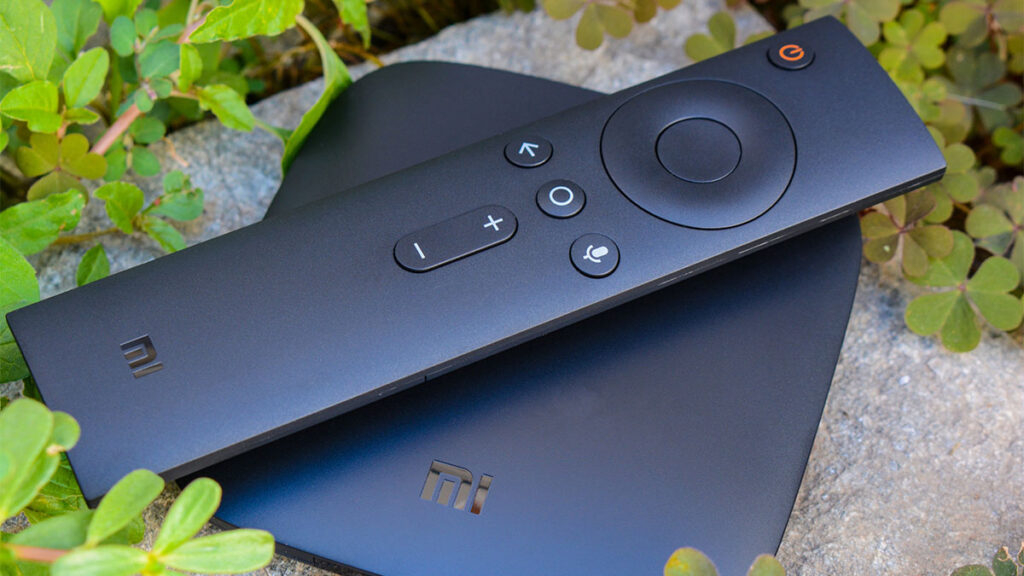 Do you already have a TV that has a great display and speakers? You can easily make it smarter by getting a smart TV stick or box. For instance, Amazon's Fire TV Stick or the NVIDIA Shield are great ways to revive your old TV. You can enjoy the latest features and stream content without spending too much money.
Products like the Xiaomi Mi Box, Amazon Fire TV Stick, NVIDIA Shield, or even the Apple TV are great choices that you can easily purchase to make your TV smarter.
2. Pick a size, then a budget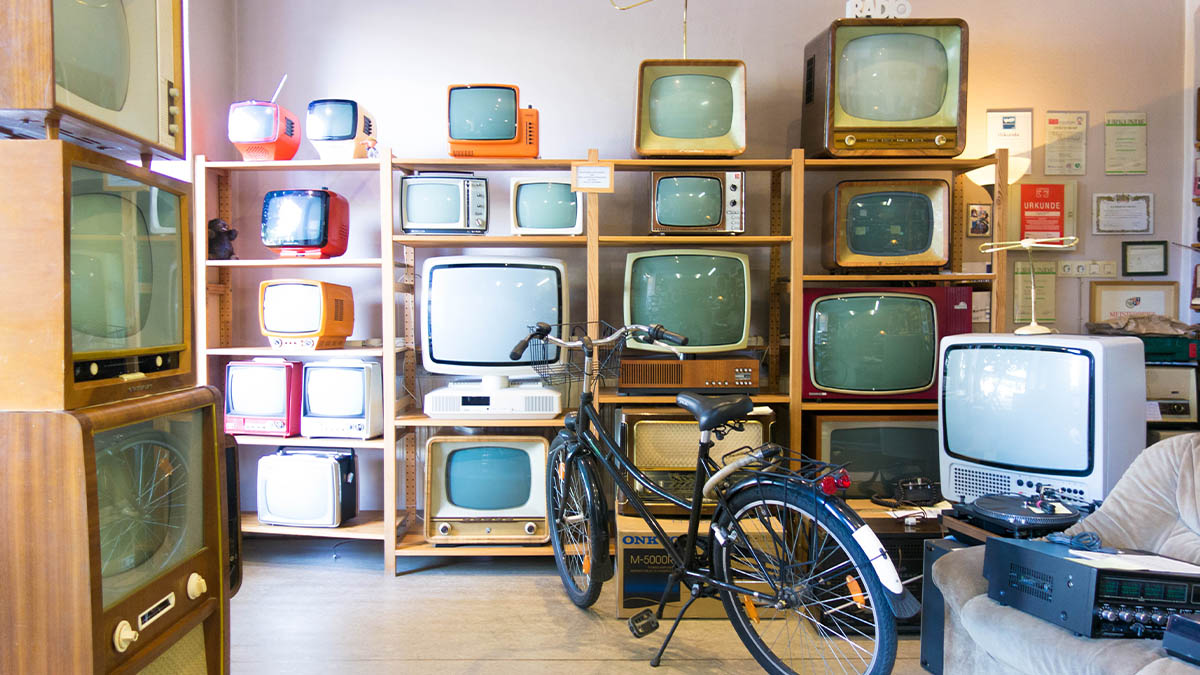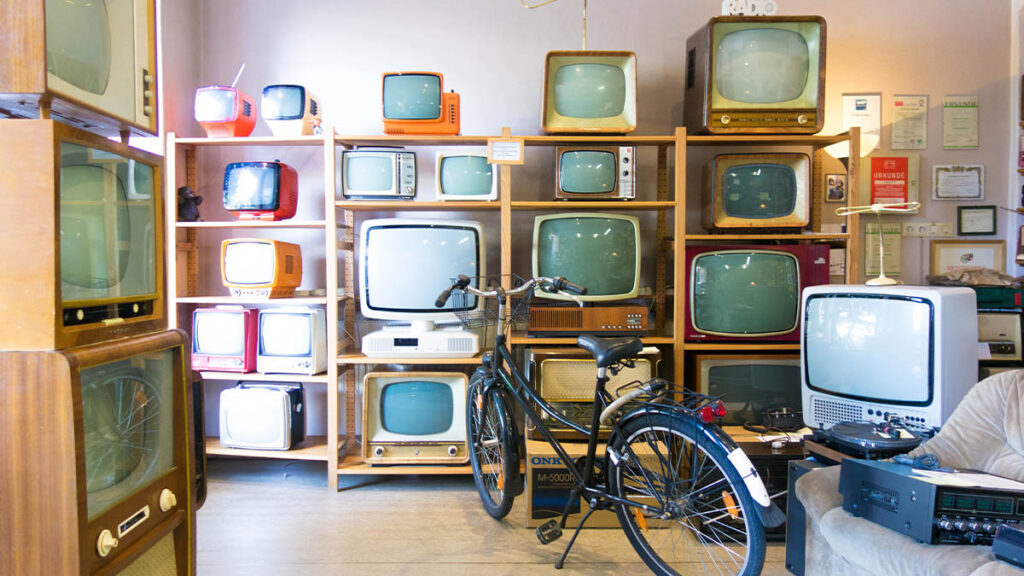 TVs are generally large, and you must ensure how big a TV unit can conveniently mount on the wall. It's among the essential things to consider before buying a smart TV, and many often buy larger TVs than they can put up. Once you're done, decide on a budget to shortlist TVs because there is a lot in the market. After you're set, you must prioritize the hardware and software.
In most cases, a 43-inch or 50-inch sized TV should suffice. However, the size greatly varies depending on the amount of free space you have. Regardless, you can easily find some budget as well as high-end options in both these sizes.
3. Check the specifications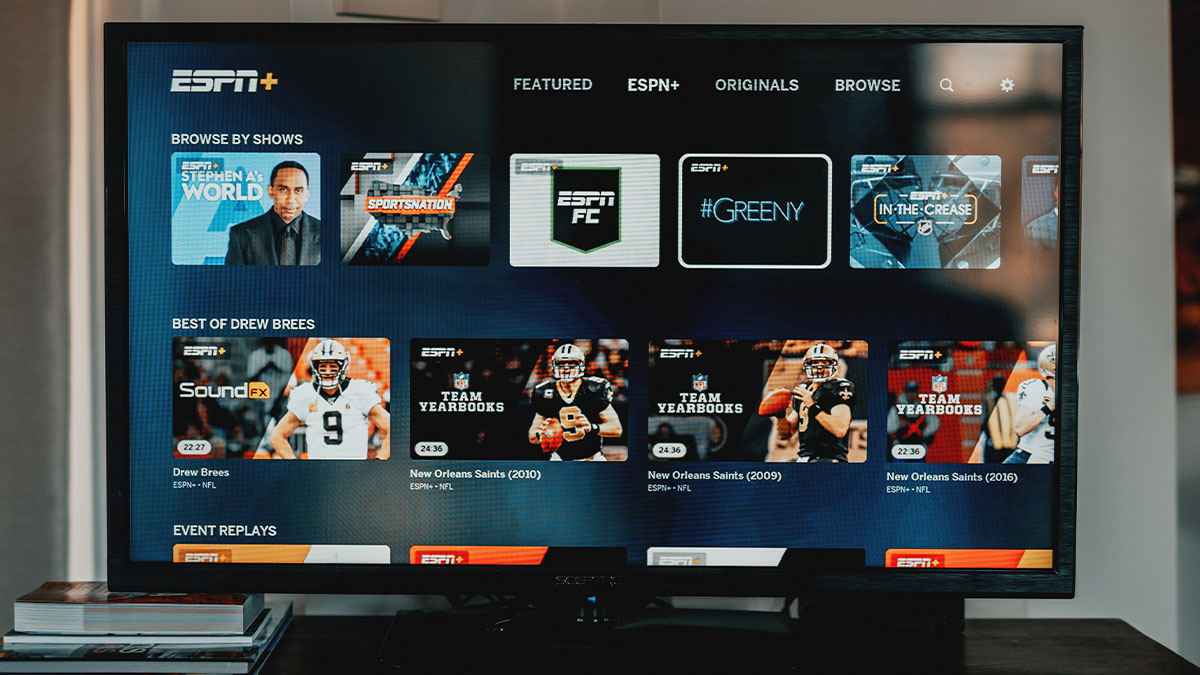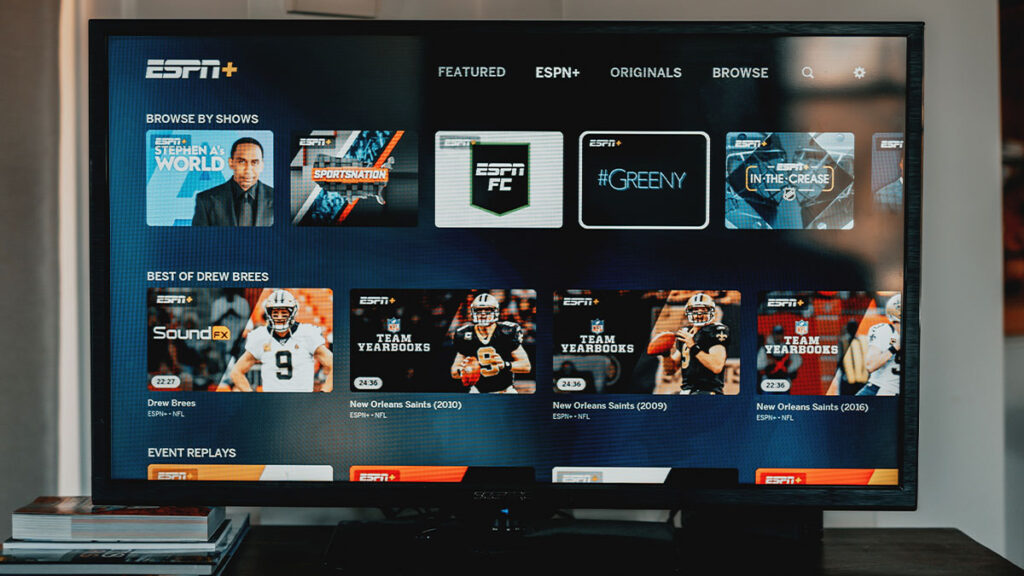 You might think a TV with a decent display is all that matters, but there's a lot more to it. Here are some major-specific things to consider before buying a smart TV.
Screen type
In 2023, TVs will come with several screen options like LED, QLED, and OLED. They might seem similar due to their terminology, but here's a quick comparison between them.
| | | | |
| --- | --- | --- | --- |
| Specification | OLED | QLED | LED |
| Black Levels | Excellent | Great | Good |
| Motion Blur | Excellent | Great | Good |
| Color Volume | Great | Good | Good |
| Viewing Angles | Average | Great | Poor |
| Luminosity | Good | Great | Good |
Screen Comparison Table
In Layman's terms, OLED and QLED panel displays are usually better and in the higher price ranges. However, they are significantly better than standard LED displays in budget or mid-range TVs. Depending on your taste, you can pick an OLED TV for truer blacks or a QLED TV to save some money while getting excellent quality.
There's a newer panel type called QD-OLED, or Quantum Dot-OLED, which combines the best of both worlds into a perfect display type. However, you can only find this new technology in the premium segment of TVs which undeniably cost higher than most.
Apart from that, ensure that a TV supports technologies like Dolby Vision to play videos that support the same HDR technology. For instance, popular TVs released recently, like the Hisense U6G (available in various sizes), offer HDR10+ and Dolby Vision capability on an exceptional display panel.
Screen resolution
When looking at things to consider before buying a smart TV, its screen resolution is essential. While the 4K screen resolution has made its way to budget and mid-range TVs, there are now 8K TVs too.
It's been a long time since the world has been sufficing with FHD or 1080p displays, but it's time to switch. If you're getting a TV with a large screen size, you probably should get one with 4K or 8K resolution. Likewise, since budget TVs now come with higher resolutions, you wouldn't have to see the pixels on your large TVs.
The higher the screen resolution, the better the quality you will experience.
Refresh rate
Who thought higher refresh rates were only for monitors or phones? Depending on your budget, you can get a high refresh rate TV. The refresh rate (measured in Hertz) of your display means how many times a picture is refreshed on your screen. Standard TVs used to be limited to 60Hz, but they go way higher now. Ideally, a 120Hz display TV should also be ideal for buyers who want to game on their TVs.
The higher the refresh rate, the smoother the video will be. While a high refresh rate isn't mandatory for a great TV, it is essential to consider before buying a smart TV.
Sound
How a TV sounds is something that most buyers tend to forget about. Among the things to consider before buying a new smart TV, your new TV must have great sound. A thumb rule is to get a TV with high-wattage speakers. The higher the wattage, the louder it will sound.
Moreover, many mid-range and high-end TVs include other technologies that enable surround sound, often powered by Dolby. Having a good-sounding speaker system is undeniably essential for a great TV experience.
Bottom Line: Things to consider before buying a smart TV
Overall, there are many things to look out for before buying a smart TV. However, make sure you really require one. If you do, consider the essential things before buying a smart TV for the best watching experience. After all, if you do buy one, it should provide the highest value for your money.
Depending on a fixed budget, there are a lot of factors to prioritize. In particular, you should prioritize some factors over others if you have a limited budget. For instance, a good TV set's screen resolution, colors, and sound take precedence over other factors like its refresh rate and screen size.
It's also essential to consider if you actually require a new TV. As we mentioned before, an existing TV that suffices your requirements can be converted into a smart TV conveniently. You can grab a smart TV Box and a soundbar to improve your viewing experience without shelling out a lot of money.
Like this list? Check out the best laptops for streaming movies and TV shows.