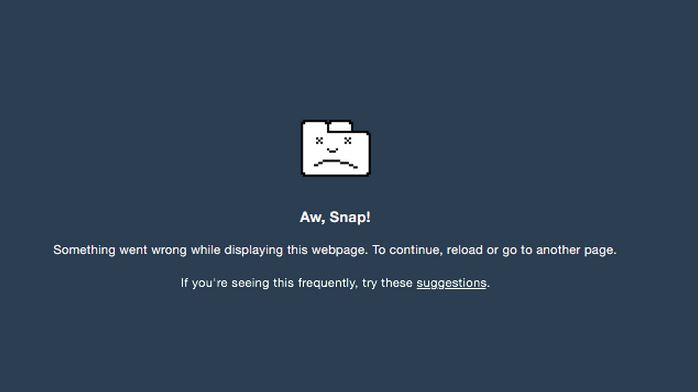 A weird 13 characters string is enough to crash your Chrome browser if you are working on a Mac. A developer discovered this simple string of 13 characters.
This problem is limited to Chrome browser in Mac and doesn't have any effect if you are using Safari on a Mac. Also, the problem doesn't occur in Windows. The bug was reported on Chromium, which is an open-source project to help in web development.
Warning:
If you are using Chrome on a Mac, don't click this link. (This is a link to the bug report telling about the issue and your Chrome may crash.)
Details about the bug:
This instance was seen on Chrome version 41.0.2272.89 64 bit and OS version 10.95.
Any page with the mischievous code will crash the Chrome in Mac.
If you create any dummy page with Unicode characters, the Mac Chrome will crash hard. So, any page with the 13 character string witnesses a crash in Mac.
Here's a picture of the code which appears to be in Assyrian. 

VentureBeat writes that this doesn't crash Chrome all the time. In some cases, the text is rendered differently and Mac users see 13 rectangles instead of a crash. Reporting this problem, developer calls it a pretty serious issue. Let's suppose someone spams this string is some email or message and your Chrome will crash. This may also force crash the browsers if posted on Facebook and Twitter.
---
 Share this post with your friends and tell them about the bug!
Stay tuned for latest technology and hacking news from fossBytes!
---