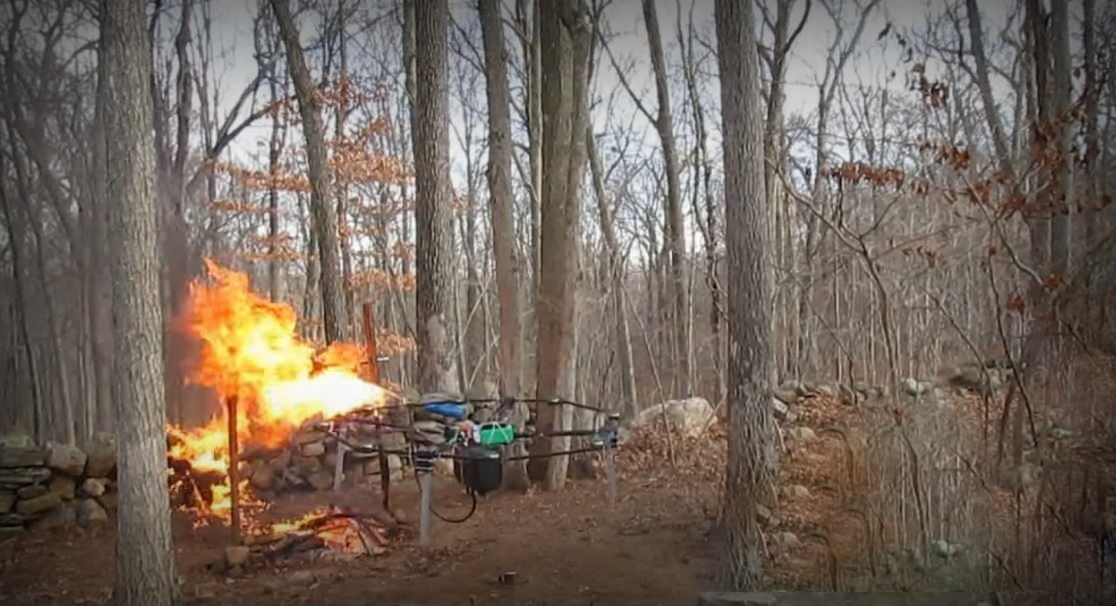 Short Bytes: Remember that terrifying video of the drone gun that shot real bullets? Going one step ahead, its creator Austin Haughwout has now made a flamethrower drone.
W
hile you celebrated Thanksgiving in the comfort of your home and roasted the turkey in your oven, a Connecticut teenager roasted the same with a flamethrower drone.
If you remember, earlier this July, the same teenager created quite a buzz on social media and YouTube with his hacked gun mounted drone. Now stepping up his game, he mounted a drone with a flamethrower and used it to roast his Thanksgiving turkey.
Apart from being a DIY genius, Austin Haughwout is a smart YouTube creator as he used his fame to earn money. This new video was backed by an online DIY retailer HobbyKing that apparently supplied the parts for the drone.
While his gun mounted drone attracted an FAA investigation, it's unclear if his new creation has broken any laws. Some local state laws prohibit the use of flamethrowers. For example, California needs a special license and Maryland bans it right away.
In its four-minute video, the drone hovers around and launches jets of flames on a dead turkey. Watch the video below:
Should our robots be allowed to bear weapons? Tell us in the comments below.
Get awesome Code Black Drone with HD Camera at fossBytes store.