Look, a 3D print— uh, I mean a CNC machine — never mind, it's definitely a laser— no, wait… all of the above?
Snapmaker is back with their 2.0 that has all the makings of a good action movie; transforming machines, lasers, fast moving sharp objects, molten stuff, and limitless creative potential. And we had the opportunity to interview Daniel Chen, CEO of Snapmaker, about the product launch.
The Snapmaker 2.0 is the next generation product that combines 3D printing, laser engraving, and CNC milling into one unit using modular tool-heads. Additionally, the kit is compatible with a variety of peripherals, some existing and some to come.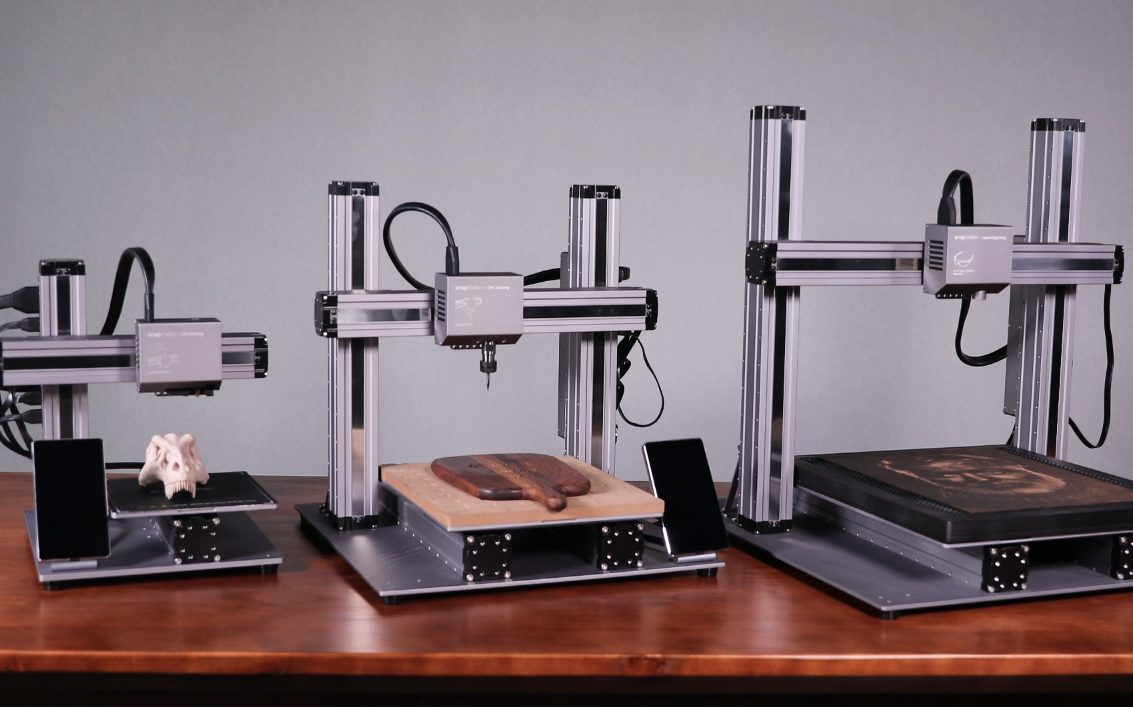 The Snapmaker 2.0 is not just an iterative product. It's a product of passion. But not just the passion of the Snapmaker team. When asked about the story behind the Snapmaker Original, and now the 2.0, Snapmaker's Chen said, "we created the Snapmaker 2.0 together with our community."
Snapmaker has built "an active community [that] can both support education and generate informative real-world feedback" that helps them reinvest the passion of the community back into the product. Connecting "over 10,000 users via a Facebook group and [a] forum for users to chat and share" has helped Snapmaker hone in on the important changes and upgrades that were necessary to bring the Snapmaker Original closer to its full potential in its new evolution. Snapmaker has really listened to their community and made a great effort to deliver, Chen went on to say, "without building a community like this, we wouldn't know what our 2.0 model really needed." Chen was eager to put great emphasis on the importance of the Snapmaker community.
The goals in the development of the Snapmaker were to develop a high-quality, easy to use, and long-lasting fabrication system. "This can be achieved by our modular design,
which perfectly balances expandability and ease [of] use," with an all-metal design, the goal of "high precision and high performance" is also made clear.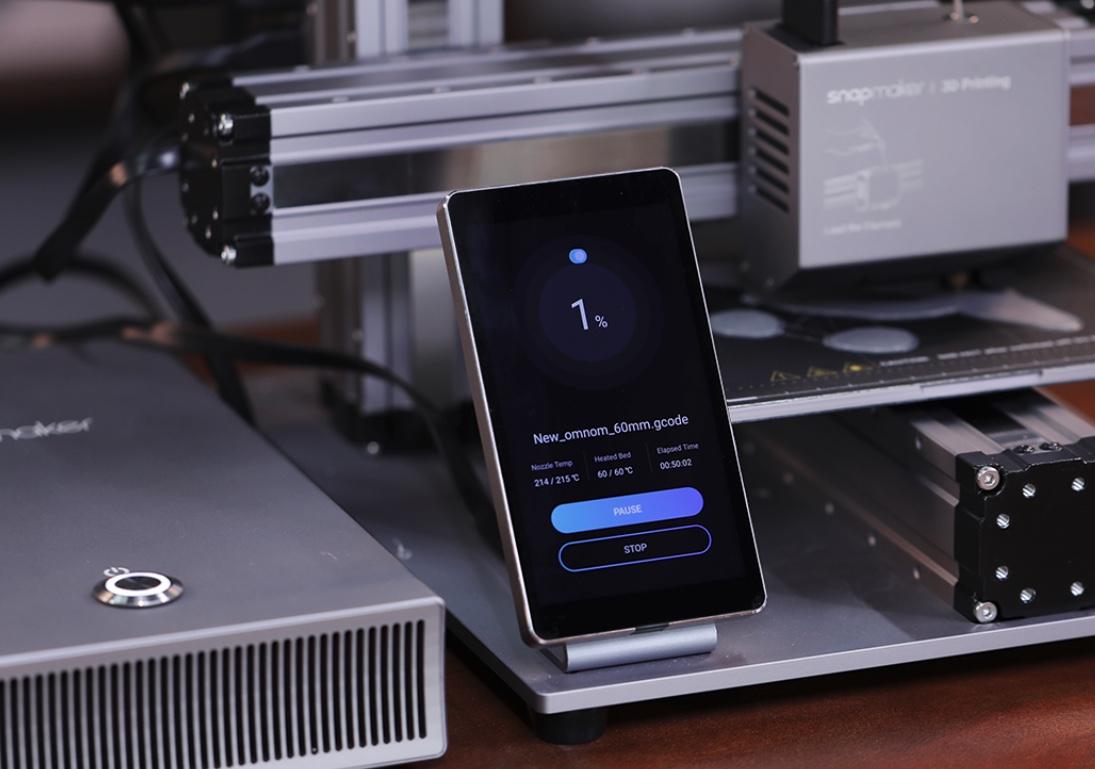 However, any multi-tool fabrication product is bound to be complicated, requiring knowledge of which tool to use and how to operate it. This is a barrier to entry for many people. The idea of owning several manufacturing tools is also just as much, if not more, of a barrier to entry due to having to learn several tools. Snapmaker tackles this with their elegant swappable tool-heads because, "as a digital fabrication tool, being easy to use … can allow more users to create without a deep learning curve."
Being able to swap between tools on a machine is nothing new. We've seen drills take different bits, saws accept different blades, and even the mundane screwdriver enjoy a change in tips. But the Snapmaker changes the tool-head entirely. This notion of anything-goes was inspired by "products that are built in the concept of a platform and provide infinite possibilities, such as the Lego system."
Snapmaker admires that "this system provides the player with almost unlimited ways to create." However, Legos and manufacturing tools are not quite the same, "for fabrication products that require high precision, we must take its ease [of] use into consideration, which is why the primary design philosophy of our products is [a] modular design."
The result is "a standard interface for mechanical parts, electronic parts and even software" which means "a complicated tool such as a 3D printer can be built to print precise parts from scattered modules in half an hour," even with only entry-level experience.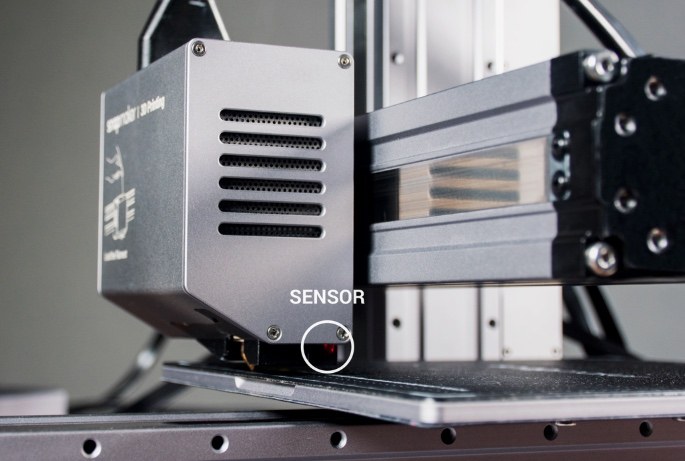 Snapmaker's team consists of DIY enthusiasts, designers, engineers, and makers that have targeted the Snapmaker product at people who "enjoy the experience and beauty of
creating something" and "appreciate the creating experience as much as we do." Snapmaker serves to bring the tools to those that share their passion and mission to "create excellent tools" and "turn ideas into reality."
The Snapmaker company was founded in 2016. The Snapmaker Original was launched in 2017 after a tremendously successful Kickstarter campaign. After completing the Kickstarter rewards and orders in July of 2018 the Snapmaker team went to work to engineer the 2.0.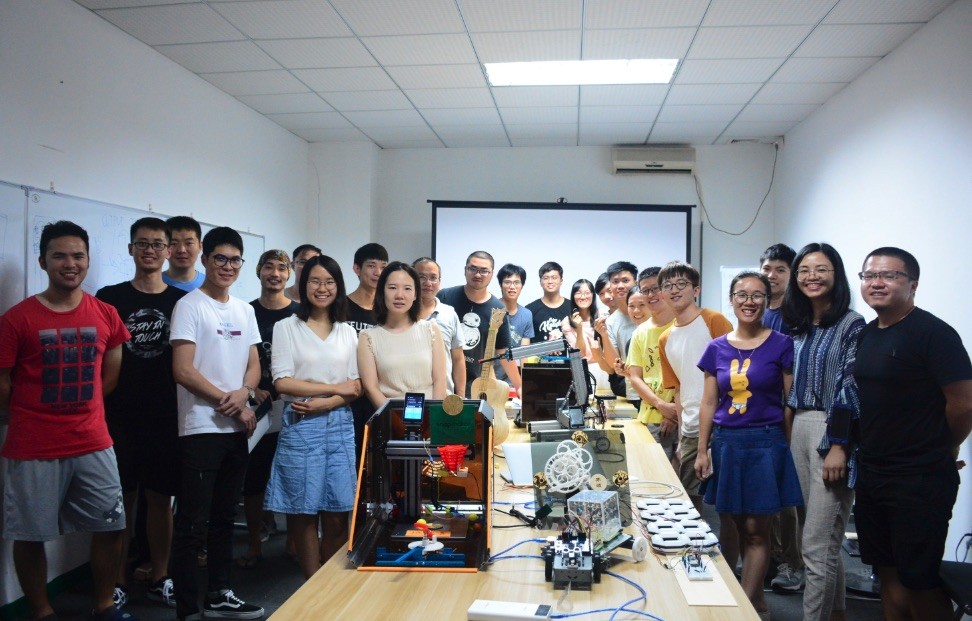 The Snapmaker design clearly centers around the modular tooling. This modularity posed challenges in both the electronic and the mechanical aspects. Chen explained that only once "the mechanical and electronic interfaces follow the same design criteria, [could] we achieve the goal of providing an easy-to-use product." The difficulty lies in dealing "with conflicts of different mechanical structure and electrical properties" while still finding a balance. Despite the difficulties, it looks as though Snapmaker has managed to create the most versatile DIY fabrication tools ever produced.
Interestingly, the Snapmaker 2.0 leverages Android for the controller. This is an interesting choice given that most 3D printers and CNC machines use an open source firmware or real-time operating system, but this choice is because the team "want[ed] users to be able to get similar user experience as using an app on a mobile phone" which provides "the best experience at the lowest learning cost."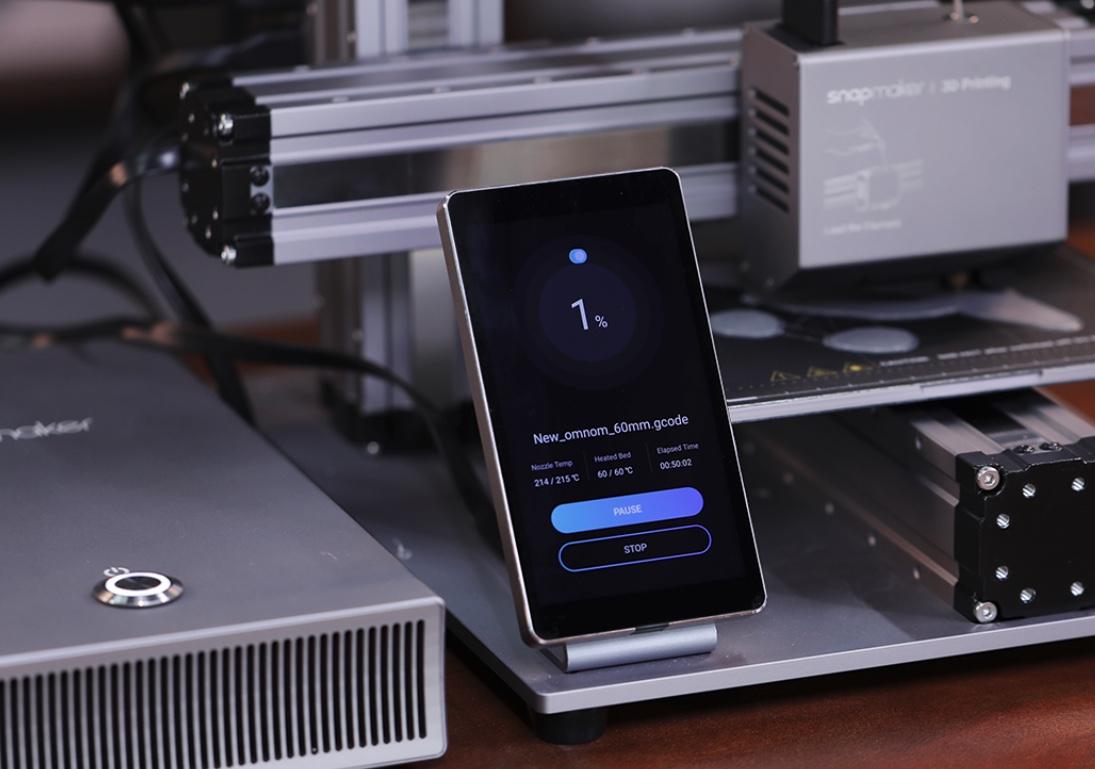 However, the actual stepper motor controller is, in fact, based on Marlin, a very popular open source firmware for 3D printers. So, it seems that Snapmaker has struck a chord between ease of use and the tried-and-true.
The Snapmaker looks like an incredible asset for the DIY enthusiast and I'm excited to see the ripple effect that it has on the larger DIY community. Maybe one day we'll see a universal standard for tool-head compatibility. But for now, we can marvel at the Snapmaker.