Amazon's Kindle is pretty good but an open-source eReader that is free of corporate limitations is exactly what all open-source lovers need right now!
The Open Book is a perfect Kindle alternative created by developer Joey Castillo. It's a work-in-progress eBook reader that features a small E Ink display, an open-source software, and open hardware.
Open Book eReader Specs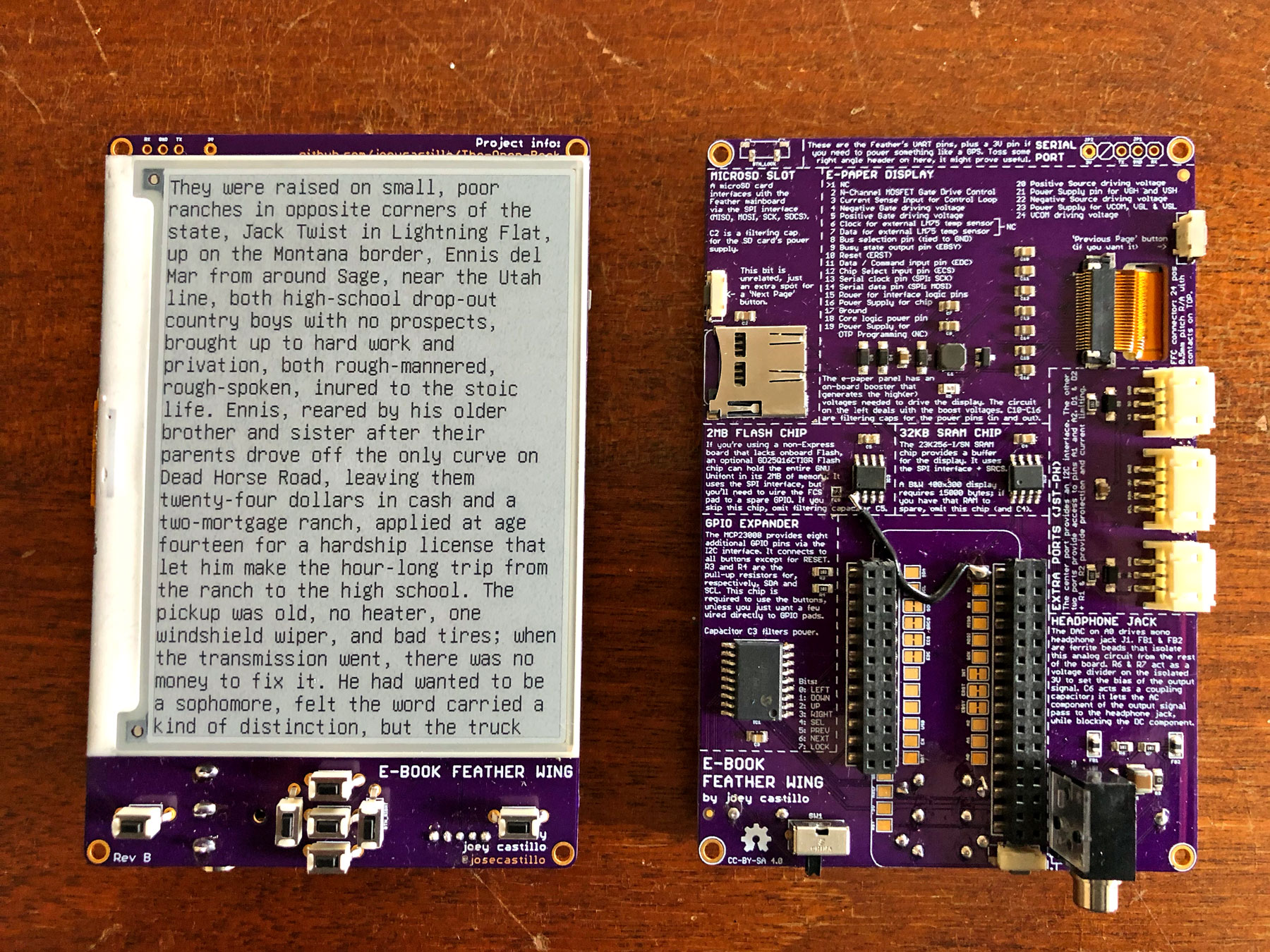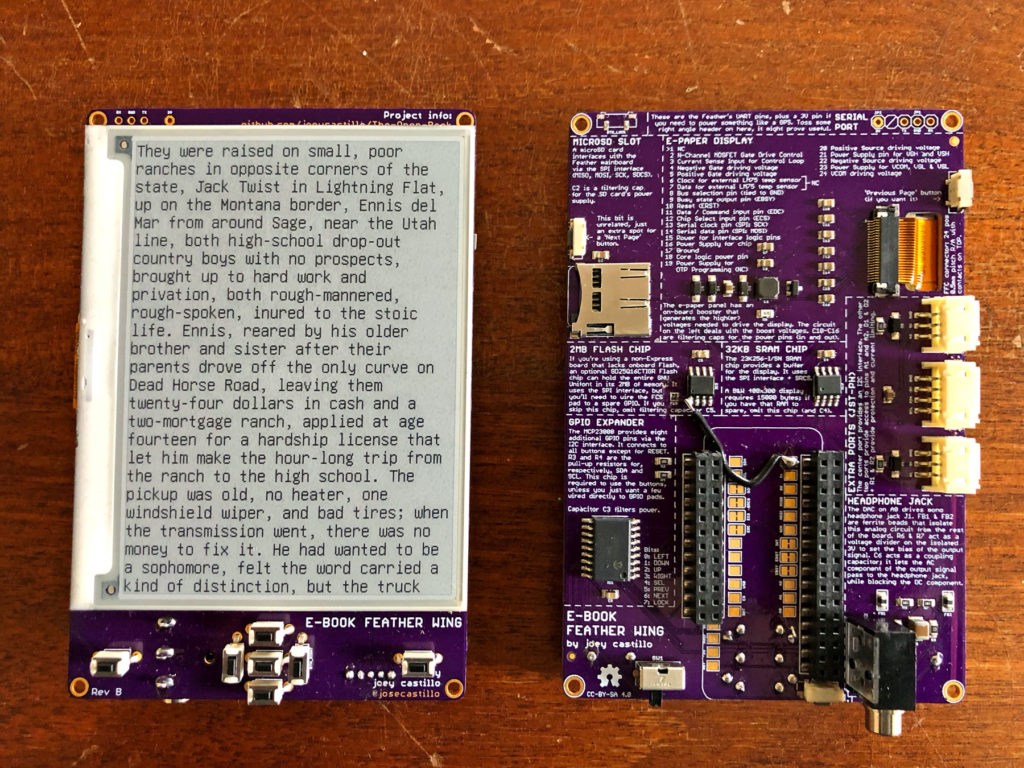 This open-source eReader features a 4.2 inch, 400 x 300 pixel ePaper display. Under the hood, it has a SAMD51 ARM Cortex-M4 32-bit processor with a microSD card reader, 7 buttons for navigation, status LED lights, a headset jack, and a micro USB port as well. You can refer to this page for in-depth information about the specs.
On the surface, this eReader isn't as good looking as Kindle or other ebook readers, but it has its own charm with the exposed circuit board that contains brief descriptions of various components, ports, and connections embedded in the board.
Those who are love to tinker with their devices would love The Open Book. You can design customized enclosures such as wooden or 3D-printed cases made of plastic.
For more detail about the state of the book, I made a 90-second video showing and explaining the (very) simple software for book reading, so far. As a side note: zeroing in on a wooden case design! Stained, laser-cut 1/16" basswood + nylon screws. Need to try some hardwoods next! pic.twitter.com/2sfoBqNnTW

— joey #voteforthedemocrat castillo (@josecastillo) January 23, 2020
The Open Book Project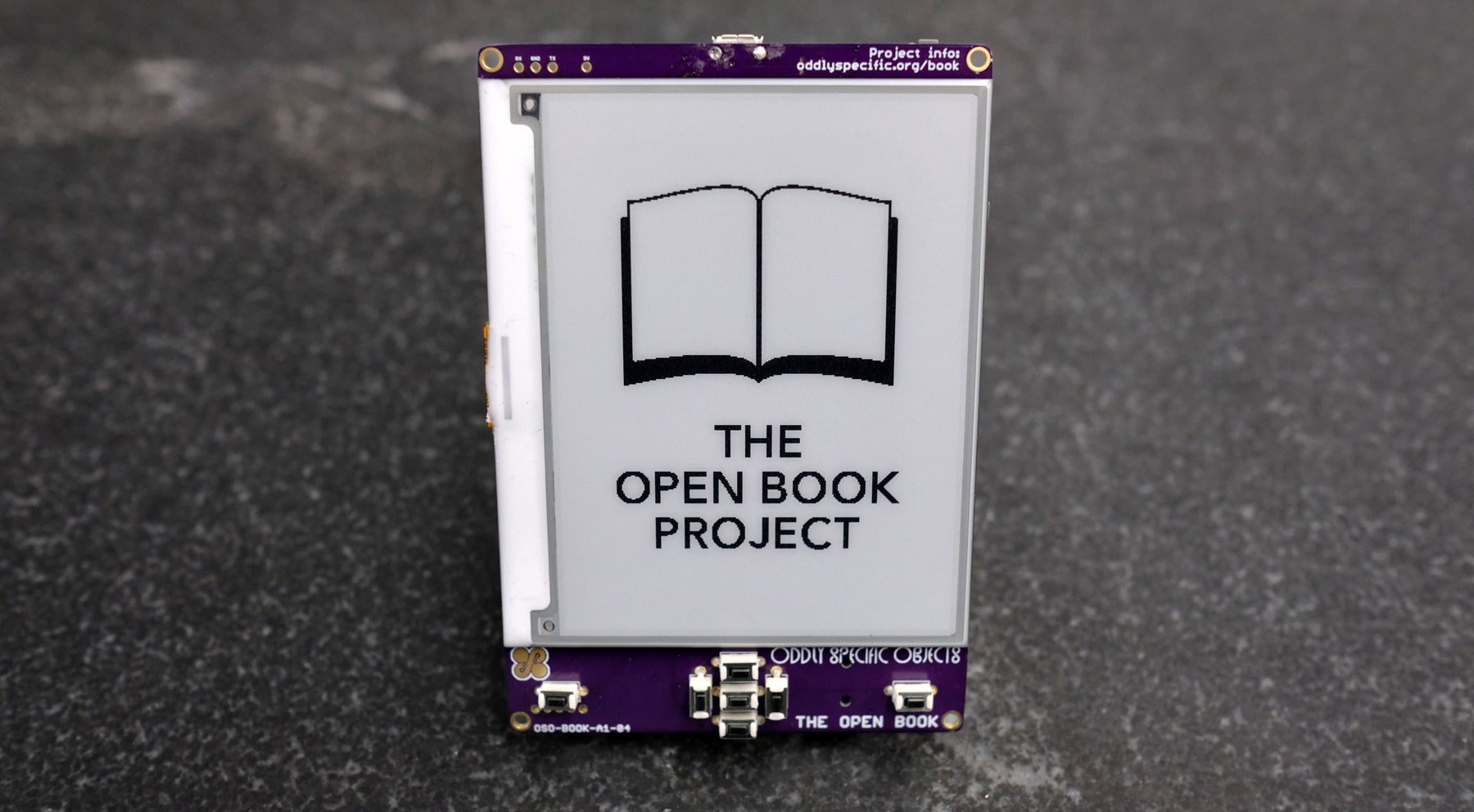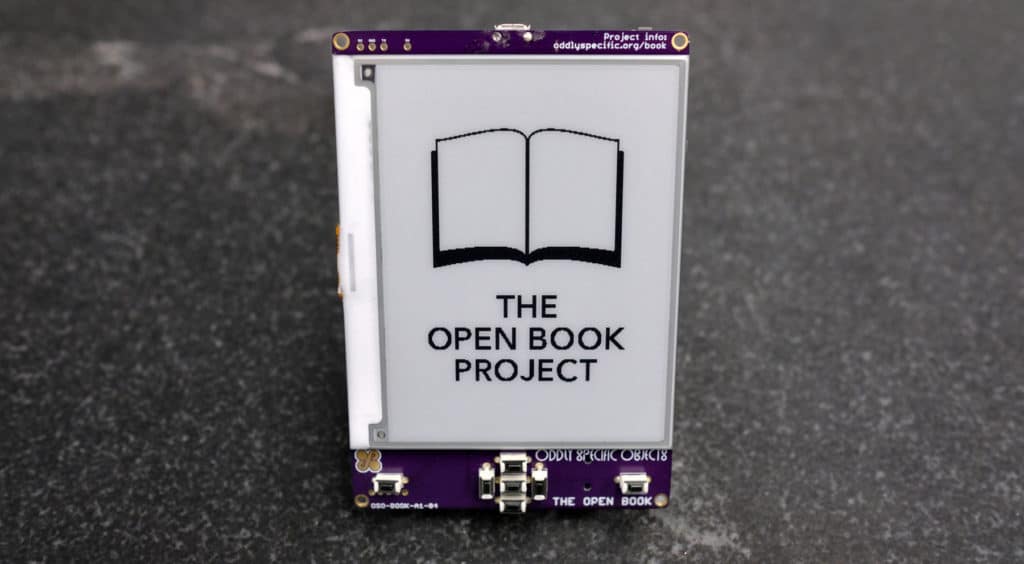 The idea of 'The Open Book Project' was conceptualized in a Hackaday contest where hardware hackers find new uses for the Arduino-based Adafruit Feather development board ecosystem.
The Open Book Project won the contest. It has been designed and engineered to achieve what eReaders like Amazon Kindle cannot.
The best part is that Open Book has no hidden chips to track and share your reading habits and preferences with unknown third parties. In fact, anyone with decent technical know-how can build and program their own Open Book from scratch.
However, for now, Adafruit will be manufacturing the eReader in small numbers, and Digi-Key will eventually be selling Open Book boards. The pricing and availability are yet to be revealed.