Most of us would like to forget 2020 like it never happened, but a developer has created a 2020 Game that does the exact opposite. And for the sake of nostalgia (or just casually living the most chaotic year of the decade), you should give it a shot.
What is 2020 Game?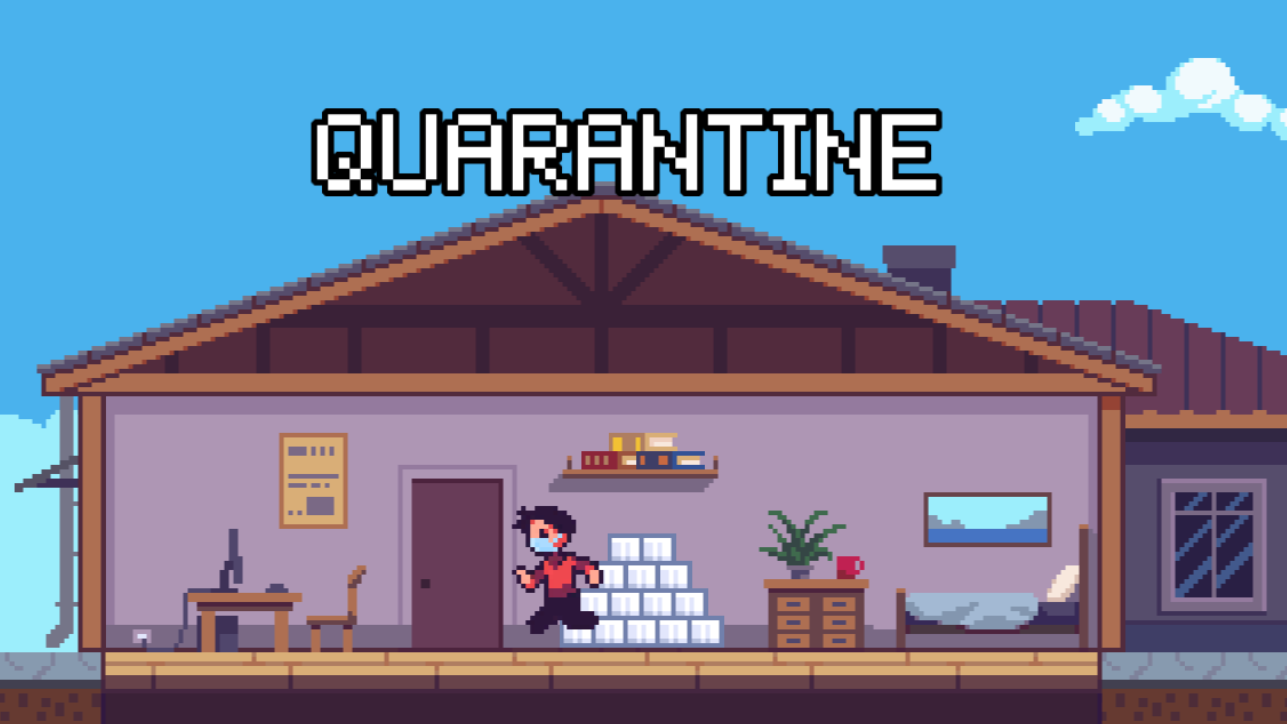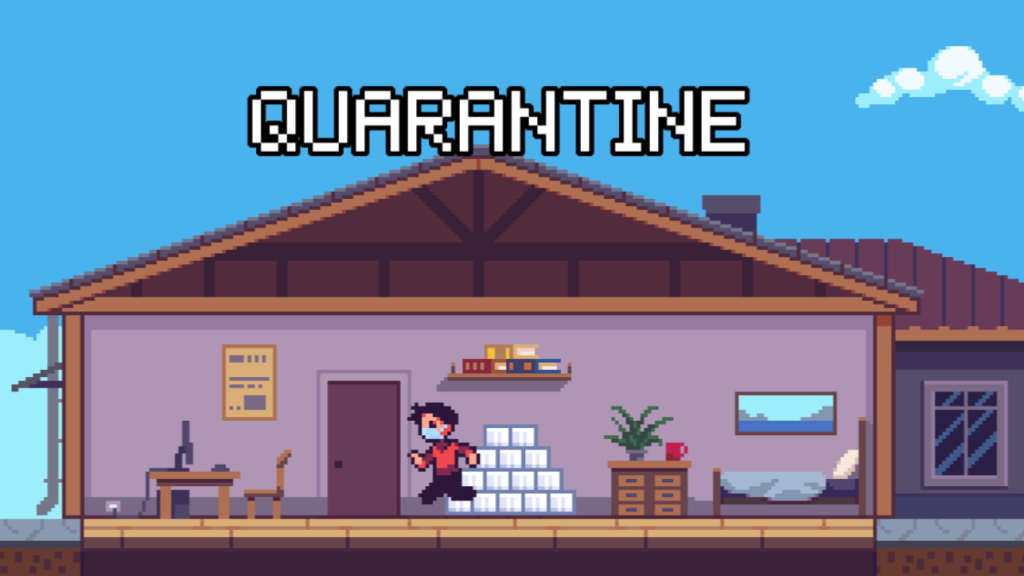 The description says the 2020 game is 'the game about the mad year 2020.' It simply walks you through all the major events (or tragedies) of 2020. You'll start with the Australian wildfires, COVID-19, stock market crash, quarantine, the rise of TikTok, the U.S. elections, and some more events.
Where Can You Play 2020 Game?
You can play the 2020 game from your mobile or web browser. If you're playing the 2020 game on mobile, open the website and put the phone in landscape mode. You can also play in on a big screen like your laptop, and enjoy the small details in the game.
From Hoarding Toilet Paper, To Biden-Trump Race
One thing that I loved about the game is how accurately it described certain events as they unfolded. The 2020 game is about 2020, so it has to include every major thing that happened last year.
When you start the game, you're in the Australian wildfire, where our hero rescues a koala from a collapsing tree. Next up, you get a mask, dodge COVID, literally jump over people's shoulders to get food and loads of toilet paper. Well, that's what really happened in some of the videos we saw just before the lockdown.
Then you go on and cross the gym, restaurant, and a cinema, all of which are closed. Just as you cross them, the stocks of Google, Facebook, Apple, and Amazon literally come crashing down on you. Dodge these and you get quarantined.
Funny thing, the quarantine duration is shown in toilet paper rolls. Once that is over, you leave your home and see how nature has cleared because of the lockdown. Just further ahead, you'll see all the video conferencing common phrases like "Can you see my screen", "Am I audible?" and some more.
The game puts these phrases/questions in the form of clouds, letting you safely get across COVID-19, which is true. When you cross the video conferencing nostalgia, the game shows you a portrait of George Floyd. Lastly, you cross the floods, the U.S. elections, get the vaccine, fight COVID-19, and get to go home.
2020 Game On 2021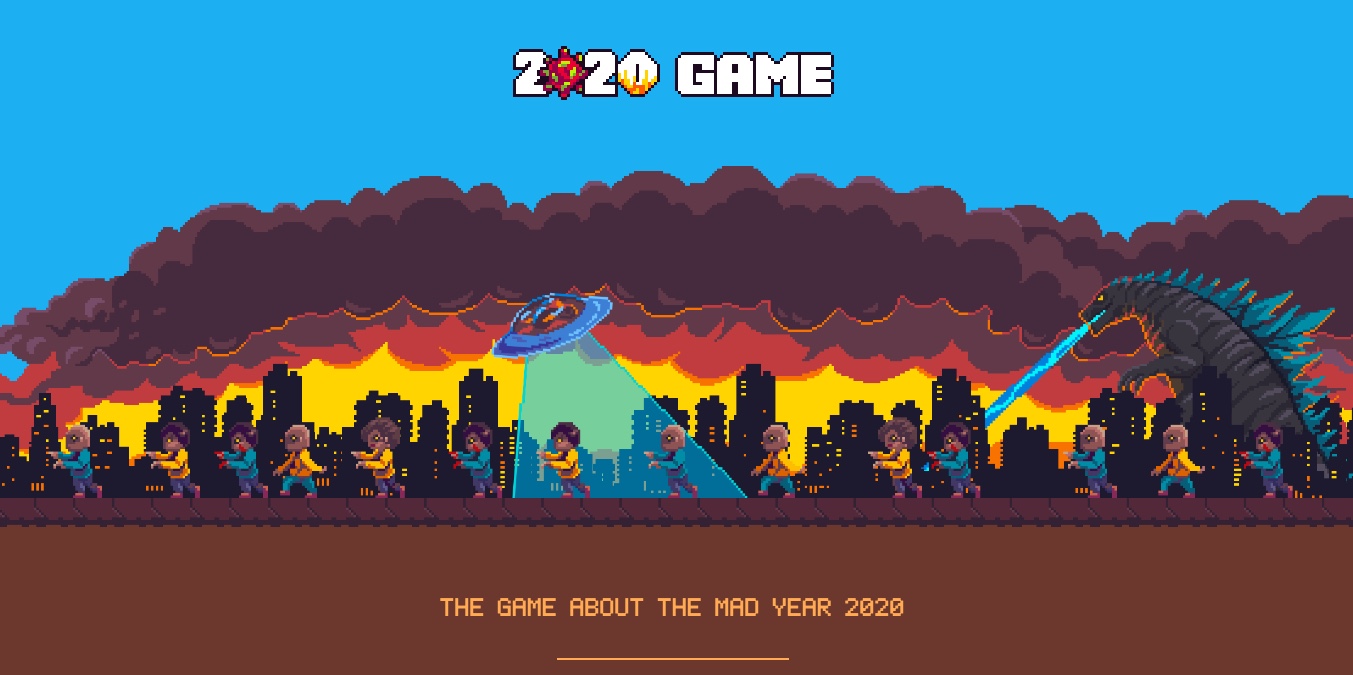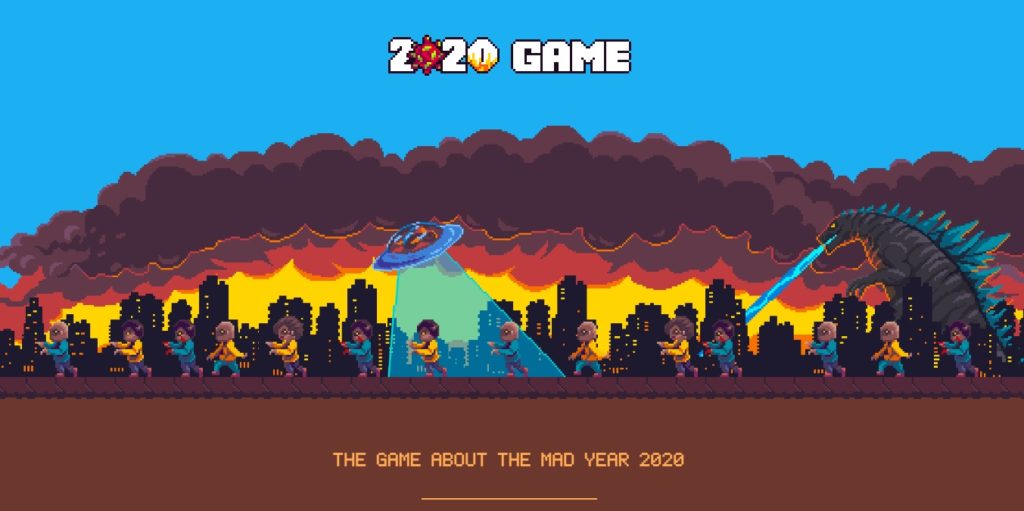 Apparently, the developer of the 2020 game has a scary picture of 2021. He has shown zombie apocalypse, aliens, cities of fire, and Godzilla, all in 2021. It remains to be seen how much of it is true, but surely, 2021 should be slightly better than 2020.