In the US, around 75% to 85% of the total electric vehicles are from Tesla. This clearly indicates the dominance of Tesla in the EV market. Nothing but Tesla's electric vehicle technology placed it years ahead of its competitors.
As per the statistics, in December 2019, Jaguar I-PACE sold around 176 units in the US. Audi delivered about 746 units of Audi e-Tron, and Nissan sold 1227 units of Nissan Leaf.
We recently heard that the production of Jaguar I-PACE was stopped between 17th and 24th February 2020, due to the shortage of batteries. Audi is also struggling with lithium-ion batteries due to a shortage of battery supplies.
Meanwhile, Tesla sold around 47,275 units of Tesla Model 3 in the US and about 112,000 units globally in the fourth quarter of 2019.
Lithium-ion batteries significantly affect the manufacturing cost of a vehicle. To compensate for the high manufacturing cost, automakers compromise the overall built quality of their cars. But Tesla has tackled this very beautifully without compromising the quality.
Why competitors don't have a chance against Tesla's electric vehicles?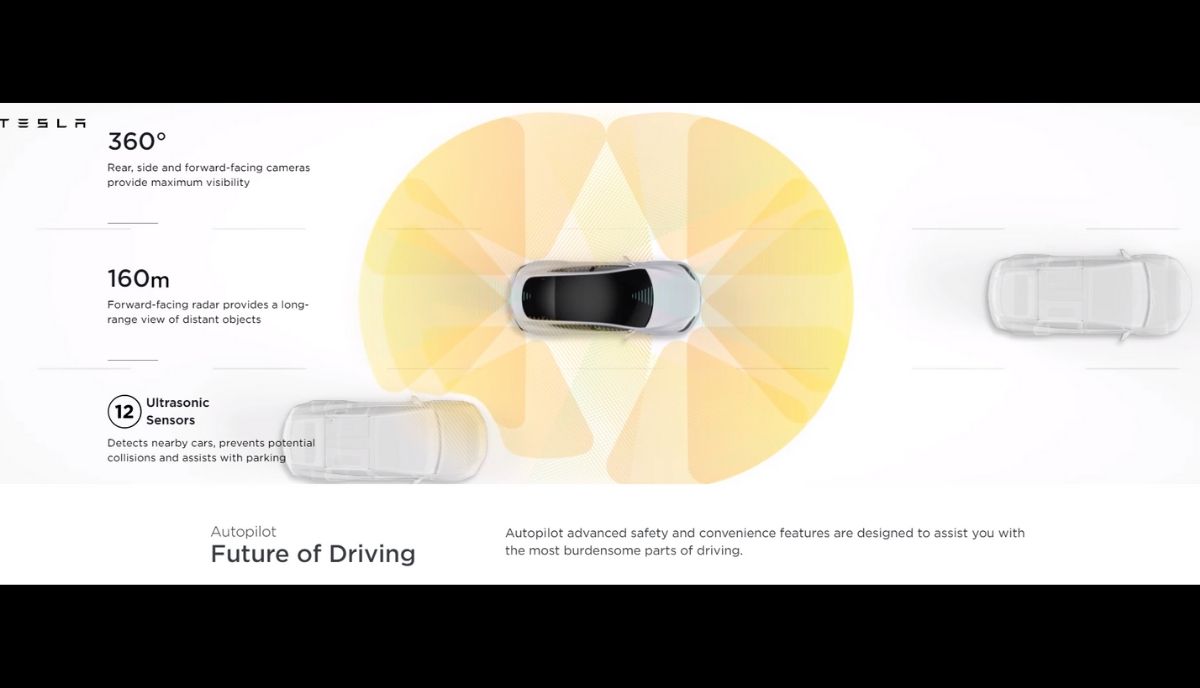 Tesla Model 3 is the perfect blend of performance and technology. It has long range, best in class charging networks, performance, technology, and value for money.
For a practical approach now let's look at some facts.
Tesla built its first Gigafactory in collaboration with Panasonic for lithium-ion batteries. And this makes Panasonic the largest lithium-ion production company in the world.
Self-Driving technology of Tesla is years ahead
Apart from this, the technology Tesla is currently using in its electric vehicles for self-driving features is years ahead of other automakers.
According to a report of a publication, one of the best engineers from the Japanese automaker examined an integrated electronic control unit of Tesla. After reviewing it, they said that they couldn't make an electronic module like it.
This electronic module is a small computer that contains AI chips. Tesla first introduced the Autopilot feature in 2014, and ever since then, Tesla is consistently improving its technology.
As per the sources, industry experts believe it would take around five to six years for other automakers to excel in such technology.
YouTube is flooded with videos on autonomous driving and the autopilot feature of Tesla. As per Tesla's Q4 2019 updates, Tesla vehicles have driven over 3 billion miles in Autopilot mode.
Besides, the report says that all Full Self-Driving (FSD) vehicles from Tesla have been updated with new software. However, the company is still validating the updates before finally deploying them.
Considering the above facts it would not be wrong to say that Tesla is far ahead of its competitors.