Tesla is currently the largest manufacturer of electric vehicles in the world. Not only the largest but Tesla's electric cars are also among the best EVs in the world. In electric cars, a lot depends on the batteries the company is using. Tesla's electric car battery is considered to be one of the best in the industry. However, Tesla does not entirely produce electric car batteries on its own.
Tesla outsources its electric car batteries from other battery manufacturers. As we know, the largest chunk of the batteries for Tesla is supplied by Panasonic. Other than Panasonic, LG Chem, and CATL (in China only) are also the major battery suppliers for Tesla.
Tesla is also working closely with Prof Jeff Dahn to further develop battery technology. Prof. Dahn works at Dalhousie University, Canada, and is famous for his excellence in the field of lithium-ion batteries.
Anyway, coming back to Panasonic, as per the recent reports, it's going to increase the energy density of its "2170" cylindrical NCA (Nickel-Cobalt-Aluminium) cells by 20% over the span of five years.
Panasonic: The Biggest Supplier For Tesla's Electric Car Battery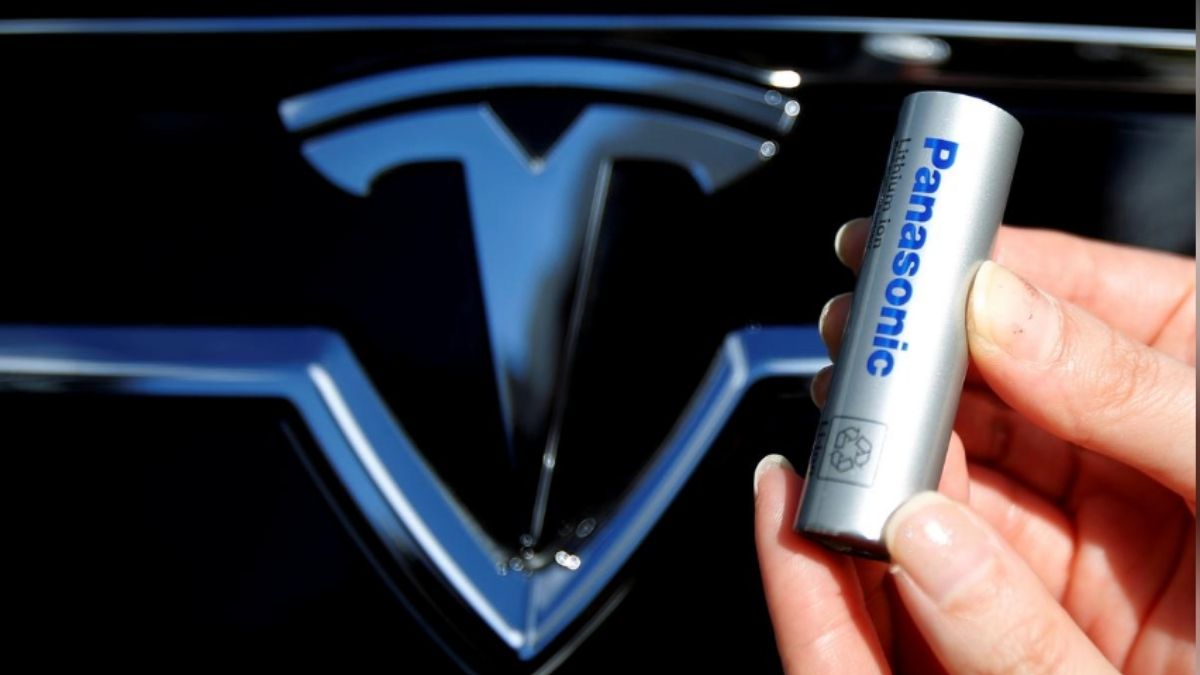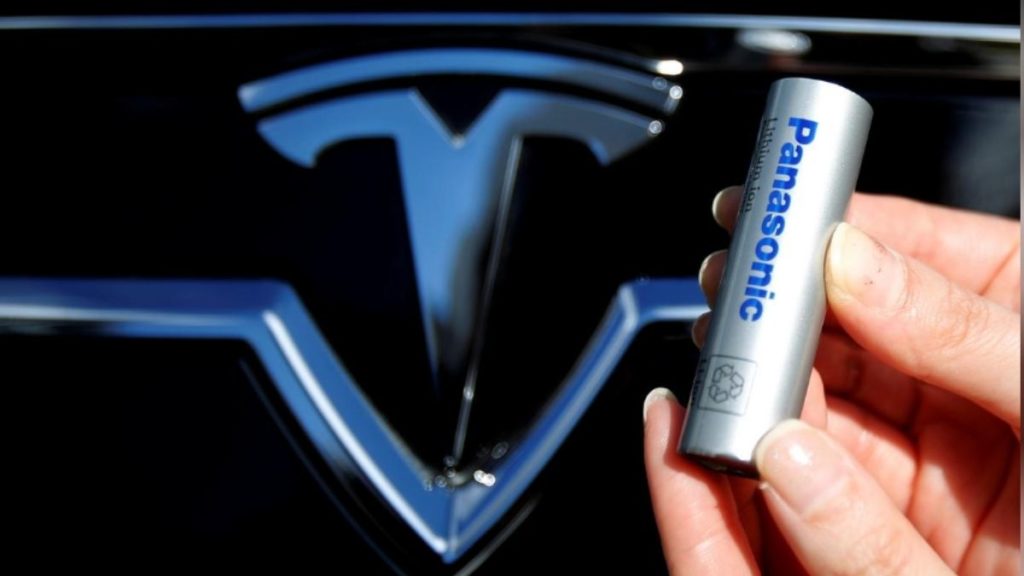 As mentioned earlier, Panasonic is the biggest battery supplier for Tesla. Initially, Panasonic supplied "18650" cylindrical lithium-ion battery cells. Later, in 2017, the company started supplying new "2170" cylindrical cells to Tesla. Both 18650 and 2170 cells are based on NCA (Nickel-Cobalt-Aluminum) chemistry, however, the new 2170 cells are slightly bigger than the older ones.
At present, only Tesla Model Y and Model 3 use the new 2170 type battery cells while Model X and Model S are still using the old 18650 type cells. The upcoming Tesla Cybertruck and Semi will also come equipped with the new 2170 battery cells.
Panasonic manufactures these 2170-type battery cells at Tesla Gigafactory in Nevada. They have already increased the energy density of 2170-type battery cells by 5%. The company will start producing these battery cells with increased energy density later this year. Furthermore, Panasonic aims to increase the energy density of its 2170-battery cells by up to 20% within five years.
Panasonic Aims To Produce Cobalt-Free Battery Cells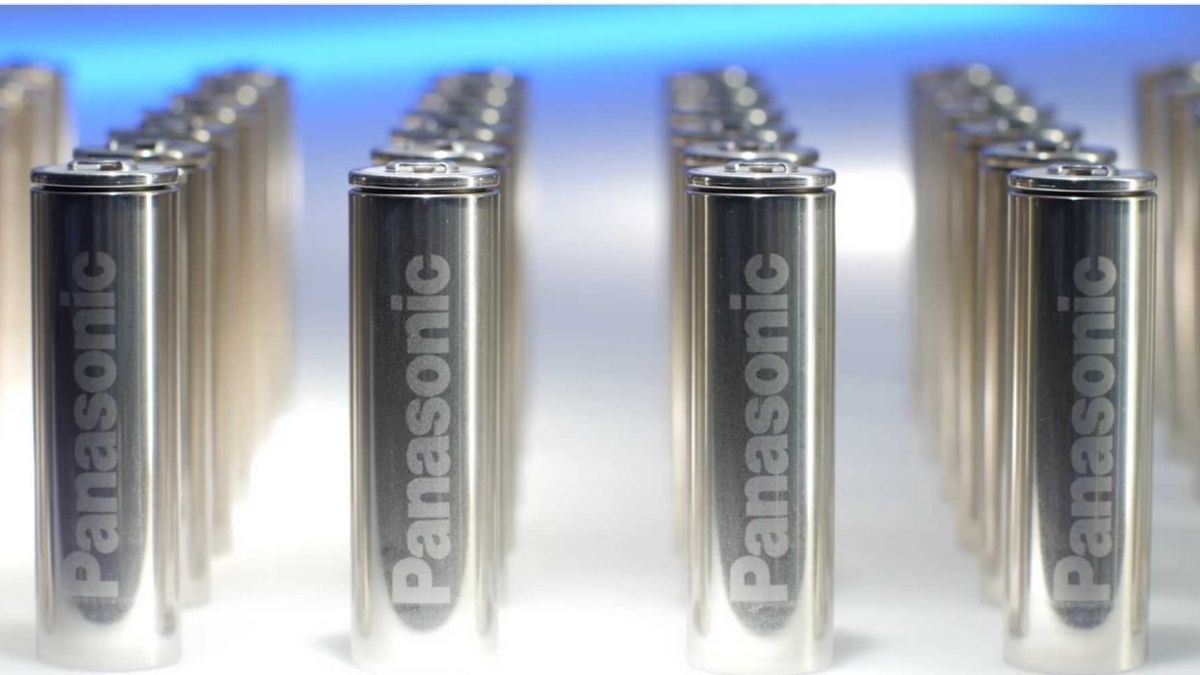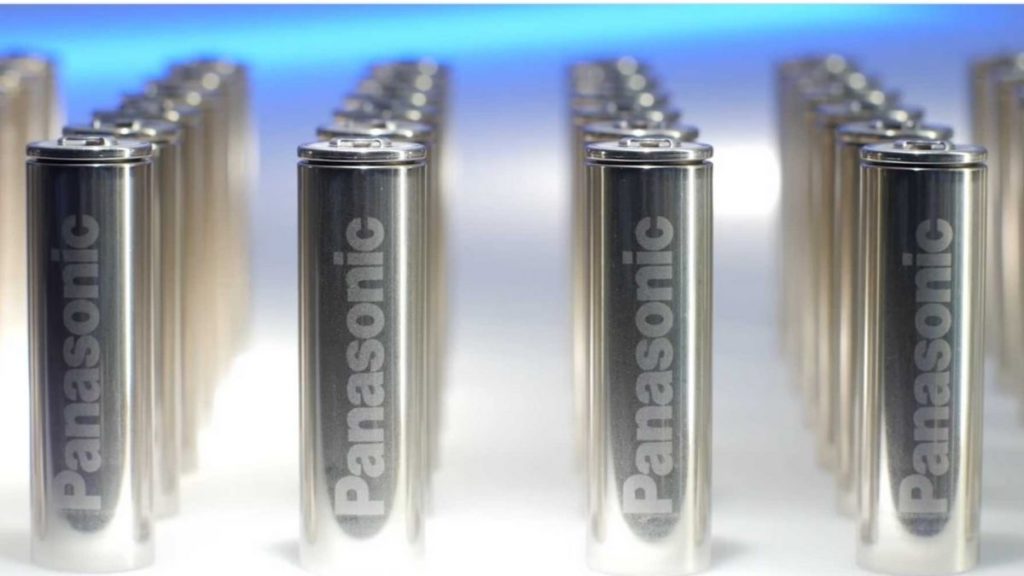 Meanwhile, Panasonic is also trying to reduce the cobalt content in its battery cells. Yasuaki Takamoto, EV battery chief, Panasonic, U.S. told Reuters that the current battery cells use only 5% cobalt in its NCA cathode. Furthermore, in the next two to three years, the company plans to produce cobalt-free batteries.
Though cobalt is an important element in making high energy density batteries, it's quite expensive and poses some other issues. The Democratic Republic of Congo, being the largest producer of cobalt, supplies it to Panasonic. However, its producers face criticism for human rights violations due to poor safety standards. This makes the extraction of cobalt a controversial and conflicting matter.
On the other hand, a cobalt-free battery is less expensive to produce with no controversies. However, they have low energy density compared to NCA cells. One of the most famous examples of cobalt-fee batteries is LFP (lithium-iron-phosphate) battery cells.
LFP Battery Cells Have A Bright Future
While Panasonic has not revealed the chemistry of its cobalt-free cells, it's most likely going to be based on LFP cells. Tesla already uses LFP cells in Model 3 in China.
Tesla has started using LFP battery cells in its China-centric Model 3 and these battery cells are provided by CATL.
Apart from Tesla, other automakers like BYD have also developed their in-house LFP battery cells using their own Blade Battery technology. BYD is using these new LFP battery cells in the latest model of its electric car Han, read the full story here.
Well, there is so much going on around electric car batteries with Tesla. We are waiting for Elon Musk to tell us more about 'Tesla Battery Day' which will be held on 22nd September 2020. Till then, we'll keep updating you about any news regarding Tesla's electric car batteries.