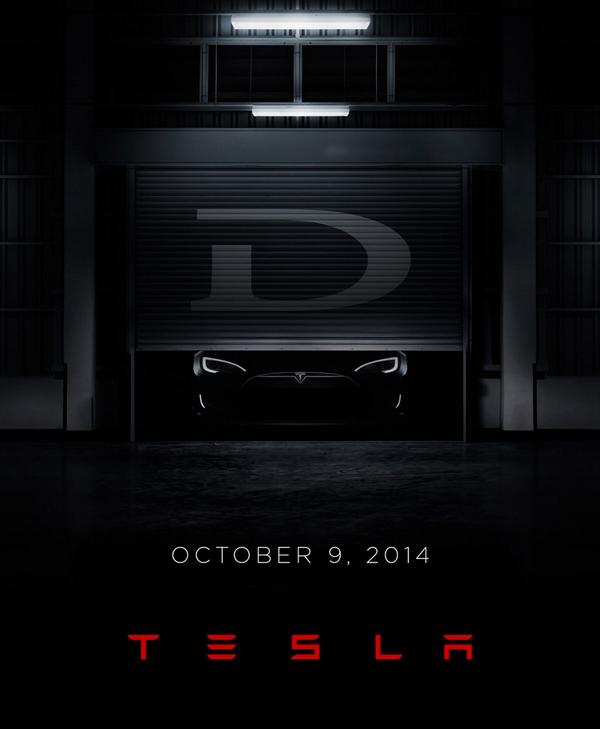 About time to unveil the D and something else
— Elon Musk (@elonmusk) October 2, 2014
What type of company Tesla is?
Tesla – known as Tesla Motors – is a US based electric car manufacturer. Their first model was Tesla Roadster which was an all-electric sports car, followed by a sedan named Tesla Model S sedan and Tesla Model X in 2014.
Tesla is said to be developing a third-generation car, a successor of Model X, called Model 3. It was originally codenamed Model E.
What is this buzz about "D"?
On October 1, Elon Musk, the founder and CEO of Tesla Motors, tweeted an image of a dark colored vehicle in some garage and the letter "D" garage was all over the garage door. Image was captioned: "About time to unveil the D and something else".
Also Read: Lamborghini Reveals its First 'Asterion' Plug-in Hybrid Concept
What may be the meaning of "D"?
Tesla motors sent out invitations to the press for an event on October 9 being held at Hawthorne Airport. The D is believed to be a new vehicle in Tesla's squad.
The "D" could stand for a dual-motor, an all-wheel-drive version of the Model S.
Pocket-lint writes that letter "D" may also refer to Assisted Driving. According to the website, Tesla is betting huge on future self-driving cars, given that Musk told CNNMoney on 2 October that Tesla will unveil self-driving cars in 2015. According to him next year's Tesla car will likely be "90 per cent capable of autopilot… like so 90 percent of your miles can be on auto".
So, all we can do is wait and watch or maybe look up for some leaked pictures of the secret "D". But the real truth will be uncovered on October 9.