Tesla software update: 2019.32 was delivered recently and it has improved key fob security, driving dynamics and much more. The Key Fob security issue was discovered by Lennert Wouters and his team who belong to the Universiteit Leuven in Belgium. The process of discovering a security flaw in Tesla cars is part of the company's 'Bug Bounty' program.
The potential flaw in Tesla Model S could allow thieves to replicate the key fob in seconds and gain access to the electric car. Tesla took all the necessary and additional steps to address this vulnerability. However, the issue is now being resolved in the latest Tesla software update dubbed 2019.32.
This over-the-air update comes after the 28.3.1 major software update, which improved AI driving capabilities and air suspension dampening the Model X and Model S.
Tesla Software Update: How Key Fob Vulnerability Was Discovered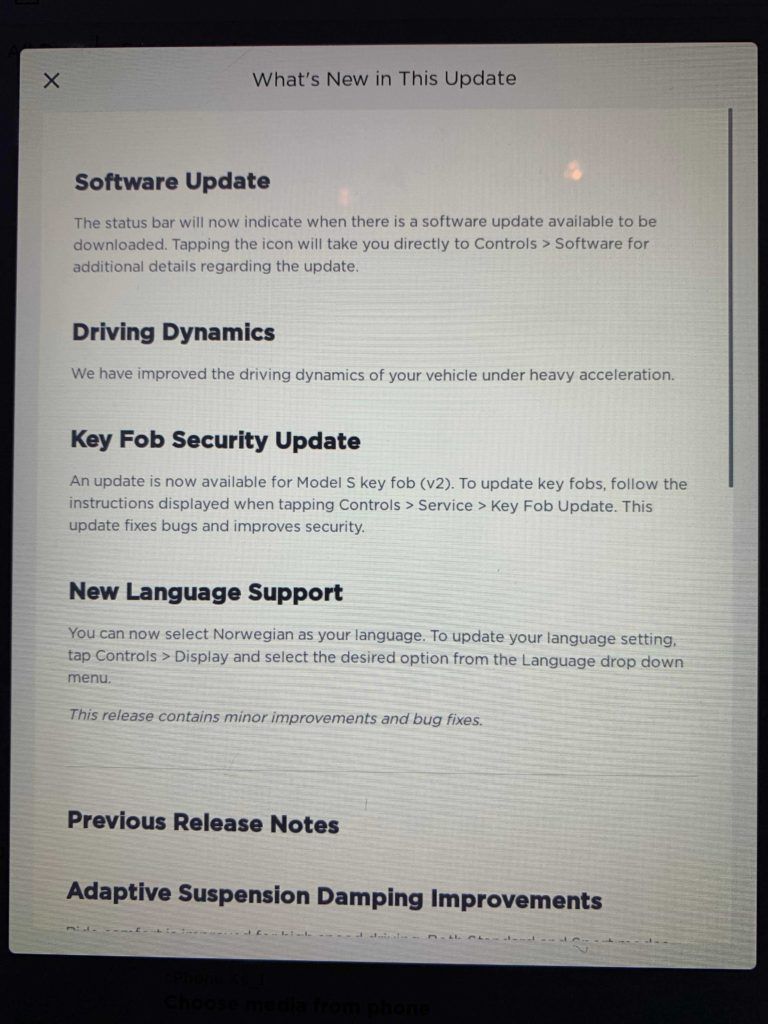 Wouters and his student team exploited the Key Fob vulnerability by cracking 40-bit encryption. Tesla fixed this by installing 80-bit encryption which is basically divided into two 40-bit keys. According to Wouters, the new hack can also be broken but it would require double the resources.
Furthermore, in order to crack the 80-bit encryption, the hackers would need to be very close to the Key Fob. The hack would also require more time, four seconds instead of two.
Tesla has also improved the driving dynamics in its new update. Tesla cars will now be easier to control under heavy acceleration. This is a really helpful update because Tesla cars are notoriously quick. The top-spec $100,000 Tesla Model S can go from a standstill to 60 mph in 2.5 seconds. For reference, the $3 million Bugatti Chiron goes from 0-60 mph in 2.5 seconds.
Also, new in the Tesla software update 2019.32 is the notification support for Status Bar. It will now let the user know whenever there's a new update for the Tesla.
Finally, Tesla has also added Norwegian language support to the car's computer. In order to change the language go Control>Display>Language>Norwegian. It also makes sense because Tesla recently sold a record number of Model 3 in Norway.
Tesla Software Update: A History Of Bug Hunting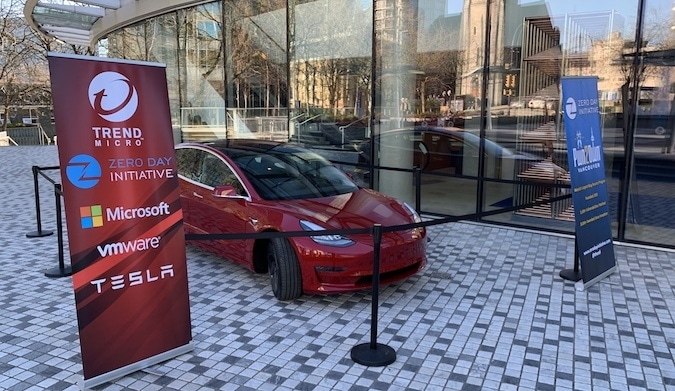 The bounty program initially started with the objective of discovering bugs on Tesla's website. However, it was later extended to finding out flaws in Tesla cars as well. During the early days of hunting bugs on the website, the reward was somewhere between $25 and $100.
The prize money was increased in the later years when the bug-finding program was extended to vehicles. Participants now stand a chance to win up to $15,000. Tesla regularly maintains a list of 'Hall of Famers' on its Big Bounty website to appreciate the work done by cybersecurity researchers.
Recently, a Chinese software company called Keen discovered and reported a vulnerability in Tesla cars that would have granted control of the vehicle's brakes to the hackers.
Tesla doesn't shy away from hardcore bug hunting events like Pwn2Own, which is organized by the Cybersecurity company – Trend Micro. Tesla was the first automaker to participate in the event.
During this year's Pwn2Own event, Tesla gave away a brand new mid-range Tesla Model 3 electric car and $35,000 to Amat Cama and Richard Zhu belonging to the team Fluoroacetate. They exploited a just-in-time bug in the render component to display a message on Tesla's web browser.
Tesla has always considered itself a tech company. This is apparent with its presence in the hacking competition. But the company's philosophy of quickly rolling out updates and fixes for its cars is something that all Tesla fans cherish.
According to Tesla's VP of Vehicle Software David Lau, "our work with the security research community is invaluable".