A
fter much anticipation, Elon Musk unveiled Tesla's new electric semi truck in Hawthorne in an invite-only event.
Aptly named Tesla Semi, this truck accelerates from 0 to 60 mph in five seconds. With 80K lbs load, which is also its maximum capacity, it'll be able to touch the same mark in twenty seconds. Talking about the range, it can go 500 miles at highway speed.
According to Tesla, the truck beats the traditional diesel rivals when it comes to handling and responsiveness. It can also cover more distance in same time span. Tesla Semi's significant strength lies in the no need for shifting of gears with regenerative braking.
Acceleration 0-60 mph with 80k lbs: 20 sec
Speed up a 5% Grade: 65 mph
Mile Range: 300 or 500 miles
Powertrain: 4 Independent Motors on Rear Axles
Energy Consumption" Less than 2 kWh / mile
Fuel Savings: $200,000+
The company claims that Semi is the safest truck ever, thanks to advanced Autopilot, a centered driver position, and low center of gravity. The cost of ownership of this vehicle is also about half of the traditional trucks.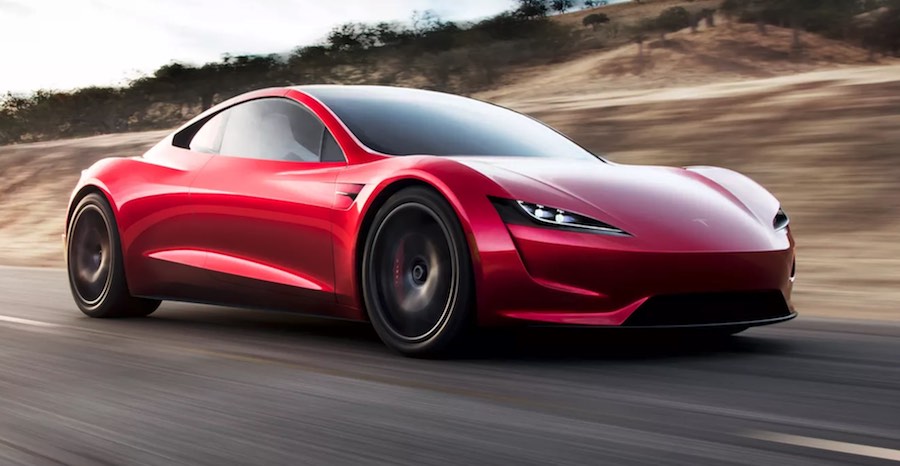 As a surprise launch during the event, Musk showed off the new version of Roadster sports car.
This convertible has four seats. In this car, you can go from 0 to 60 mph in 1.9 seconds, which means a quarter mile in 8.9 seconds. While Elon Musk didn't confirm the top speed, he hinted that it's somewhere above 250 mph.
During the unveiling, he called Roadster 2 a "smackdown" to the fossil-fuel loving auto industry.
It packs a 200kwh battery pack that provides a 620-mile/1,000km range. As per Musk claims, one can drive from Los Angeles to San Fransisco, and back, without recharging.
Which of these two vehicles seems more exciting to you? Don't forget to share your views with us.