If you were to ask me who'd win in the fight for Tesla Roadster Vs McLaren 720S, I would tell you that I don't know. Tesla Roadster isn't available in the market yet, and its acceleration timing of 0-60 mph seems pretty tough to beat for any factory car.
However, according to the latest discovery, it seems like the McLaren 720S, a $300,000 supercar can be a monster at the race track with just two simple mods. Brooks, a professional drag racer from Dragtimes, introduced us with three Mclaren 720S supercars that could be the perfect Tesla Roadster rival with two simple mods.
All the cars he showed ran 0-60 mph in 1.8 seconds and a quarter-mile in under 9 seconds. Brooks explained, "With just exhaust, you don't even need a full exhaust system with just an exhaust system and a tune" you can achieve a 1/4 mile time in 8 seconds and change.
With such fast timing, it is not impossible to think that the McLaren 720S could prove to be a worthy Tesla Roadster Rival. Here's the video of the drag-race.
Tesla Roadster Rival: McLaren 720S With Two Mods
The first McLaren 720S belonged to @vonlachish_racing, and it had downpipes and a custom tune by Dyno Spectrum. The car was running Toyo R888R tires, which is an evolution of the R888 tire series and features a larger contact patch along with new tread design.
The potential Tesla Roadster killer ran the quarter-mile drag in 8.99 seconds at a top speed of 159.83 mph.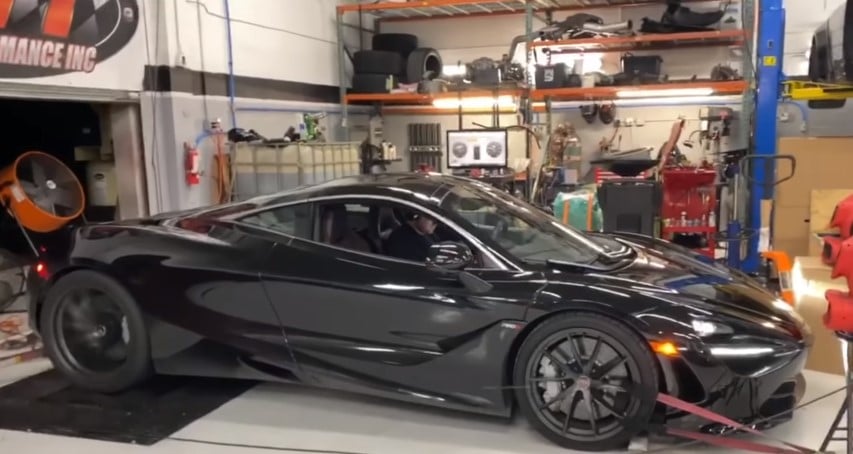 The next McLaren 720S belonged to @1kmotorsports and full exhaust, a custom tune, and Mickey Thompson Tires. McLaren 720S finished the quarter-mile drag in a whopping 8.95 seconds at a top speed of 156.64 mph.
The same McLaren was tested a few days later at Bradenton Motorsports Park, and it achieved a timing of 8.949 seconds, therefore beating its earlier record.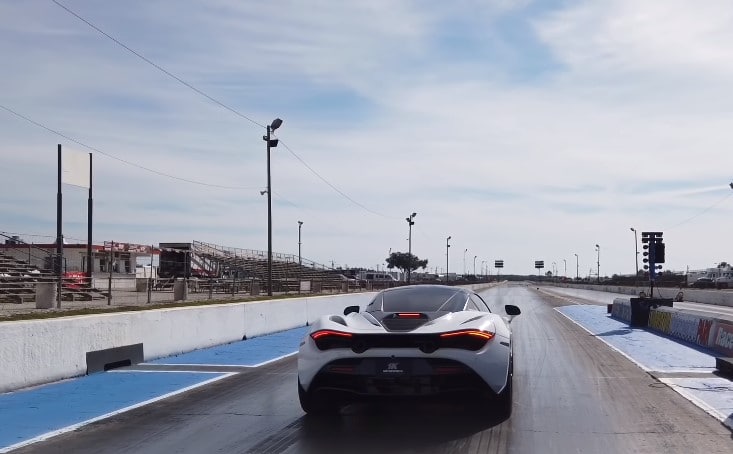 The last McLaren 720S Spider, which belonged to @yoadrian720s had Downpipes and standard tune as mods. It also used the Toyo R888R tires for better track performance.
It crossed the quarter-mile drag in 9.295 seconds with a top speed of 155.10 mph. The McLaren 720S Spider is a bit slower as it bears 108 pounds of extra weight due to the soft top.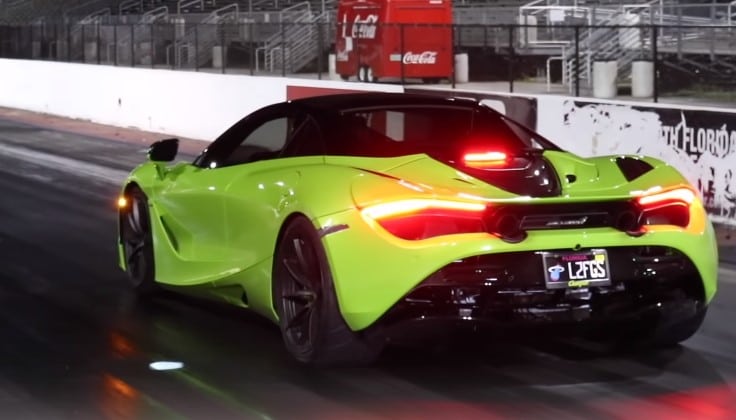 Tesla Roadster vs McLaren 720S: Who Is The Winner Here?
According to its official website, the Tesla Roadster can run a quarter-mile drag race in 8.8 seconds. The figures provided are of the stock Tesla Roadster, and with some additional modifications, this figure can drop well into 8.6 seconds.
The McLarens we see here are definitely fast, but they lack the immediate power transfer that an electric motor can provide. So for now, the official figure of the Tesla Roadster remains unbeaten, with a car near its price range or segment.