A new Tesla Model X rival is taking shape in Turkey in the form of the TOGG C-SUV. TOGG stands for Türkiye'nin Otomobili Girişim Grubu in Turkish and is the country's first electric car company in decades.
TOGG is a joint venture between the Anadolu Group, Turkcell, Zorlu Holding, Kök Group, and several other companies under TOBB, an umbrella corporation.
TOGG is also backed by the Erdoğan-led Turkish government, which plans to buy 30,000 units of its electric cars every year. The electric car maker has introduced two concepts to rival Tesla and other electric car manufacturers.
One is an electric sedan, and the other is a full-size electric SUV. Although these cars are just a concept at the moment, they look fairly mature in terms of design and give an almost production-ready appearance.
So what's so special about these Model X rivals from Turkey? Well, for starters, both are designed by professionals at the famous Italian car design company, Pininfarina.
For the uninitiated, Pininfarina has designed some of the most iconic cars of all time, including the 1968 Ferrari Daytona, the 1971 Ferrari Berlinetta Boxer, the 1984 Ferrari Testarossa, and you get the gist.
Surprisingly, Pininfarina has also designed its own stand-alone hyper electric sports car, called Battista, which shares its powertrain with the Rimac C_Two, a 1,000 HP monster EV.
If that isn't all, the TOGG electric SUV and sedan also come with a holographic assisted display that'll follow your eyes around the cabin.
Do I have your attention now? Yes? Then here's all you need to know about the Tesla Model X Rival, TOGG electric car.
Tesla Model X Rival: TOGG Electric Car Specs, Details, Features, Launch Date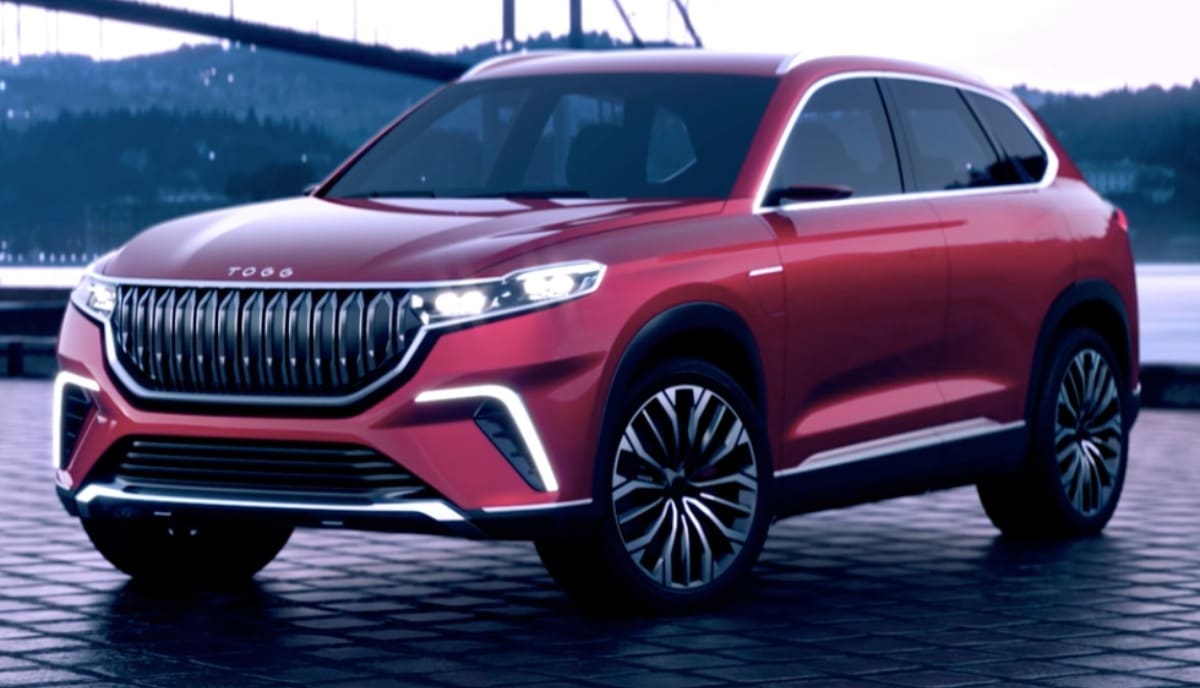 TOGG takes design inspiration from a number of popular SUV designs, including Cadillac XT4, Audi Q3, and even the upcoming Ford Mustang Mach-E electric SUV.
Both the concept electric sedan and SUV have really solid proportions. Marouane, a former designer, describes the overall look of the sedan as similar to the Audi Quattro concept from 2010.
TOGG electric SUV and sedan share a similar platform and technical specs. The TOGG electric SUV will be available in two variants, a single motor variant producing 200 HP and offering Rear Wheel Drive along with a range of 300 km.
Now, this variant competes directly with the likes of MG Motors ZS electric SUV, which also has a range of 290-300 km. It goes for sale in the UK at around £22,000.
The other variant of the TOGG SUV has dual electric motors making 400 HP along with 500 km of range.
What's great is that TOGG is also offering an 8-year warranty on the car's lithium-ion battery pack. Porsche Taycan also offers the same but blocks 12% of the total available charge in order to prevent battery degradation. This, in turn, reduces the overall real-world battery range.
TOGG will offer fast-charging in all its electric cars, with 80% SoC in just 30 minutes.
In terms of performance, the 200 HP version of the TOGG can sprint from 0-60 mph in 7.6 seconds while the 400 HP version can do so in a blistering 4.8 seconds.
Both of these cars will have Level 2+ autonomous driving, which includes lane steering, cruise control, etc.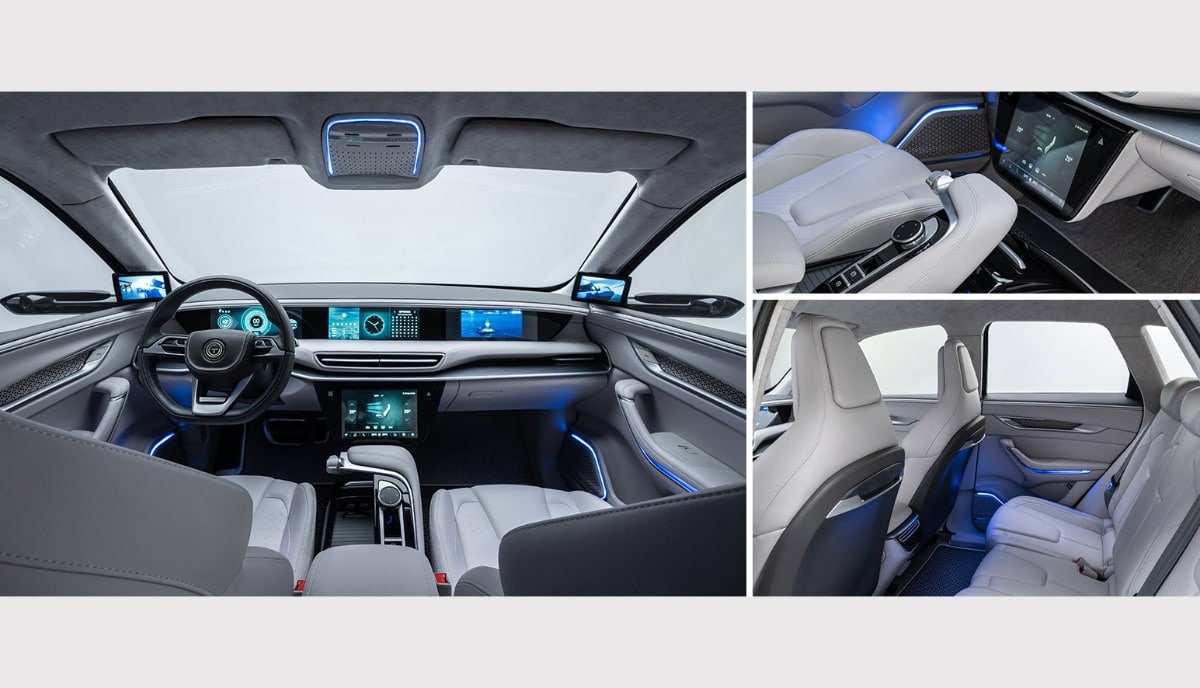 One of the most impressive features of TOGG is a holographic assistant. The sensors inside the car will know where your eyes are looking and will follow you around with the necessary information. Meaning, you will be able to see your driving stats like speed, range, distance, etc. not just on the driver console but also anywhere else you're looking.
To be honest, a heads up display on the windscreen, which always follows my eyes does sound cool.
TOGG Electric SUV Initial Impressions
TOGG is one of the electric SUVs so far that looks a lot like a conventional SUV. It can be a good thing in pursuing buyers who still prefer those designs.
However, making electric cars is all about efficiency. The reason the Tesla Model S has 370 miles of range and Porsche Taycan has just 200 is because Tesla is way more efficient in terms of aerodynamics and battery management.
Still, it remains to be seen just how well TOGG performs in real-world scenarios.