NIO ES8 electric SUV is a Chinese Tesla Model X competitor that comes with a digital assistant. One of the most interesting features of this electric car is the instant battery switch option. It means that you can pull into a Nio electric charging station and get your old battery replaced with a new one in just three minutes.
This new tech makes the NIO ES8 as easy to recharge as fueling up a petrol car. The NIO ES8 comes with the option to choose from either a 6-seat or a 7-seat variant priced at ¥456,000 (65,133) and ¥448,000 ($63,990) respectively.
NIO ES8 Electric SUV: Specs, Price, Launch Date, Range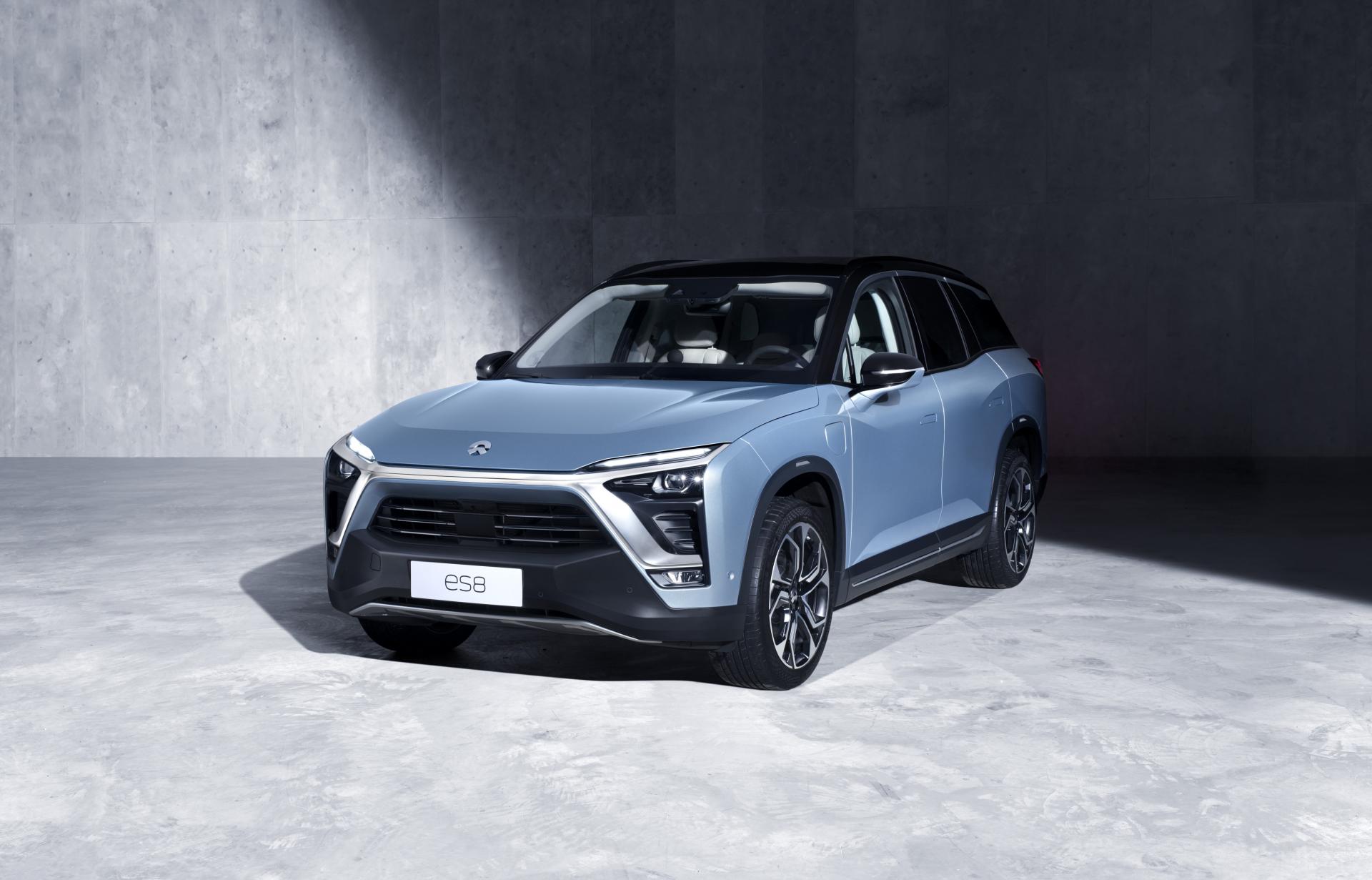 The NIO ES8 is powered by a 70 kWh liquid-cooled battery with the option to go for an 84 kWh pack as well. NIO says that the cells are certified for 2,000-charge lifecycles, which is more than enough even for extreme usage. The latter delivers 425 km of NEDC certified range, while the former can drive the car for 355 km on a single charge. The dual-motor system in the car produced 650 Horsepower which is enough to propel the car from 0-100 km/h in 4.4 seconds.
Aside from instant battery swap technology, NIO also offers an electric valet service that will charge up your car for up to 100 miles while you're at work.
Similar to a Tesla electric car, the NIO ES8 comes with its own Advanced Driving Assistant System. NIO keeps updating their advanced driver-assist, just like the Tesla, so it keeps getting better every time you use it. One of the really cool features of NIO ES8 is a digital assistant NOMI.
NOMI is a small interactive AI-powered robot placed on the front of the dashboard. It is also capable of showcasing human-like emotions using its two eyes. NOMI, for the time being, only understands Mandarin and can execute a ton of voice commands from the user.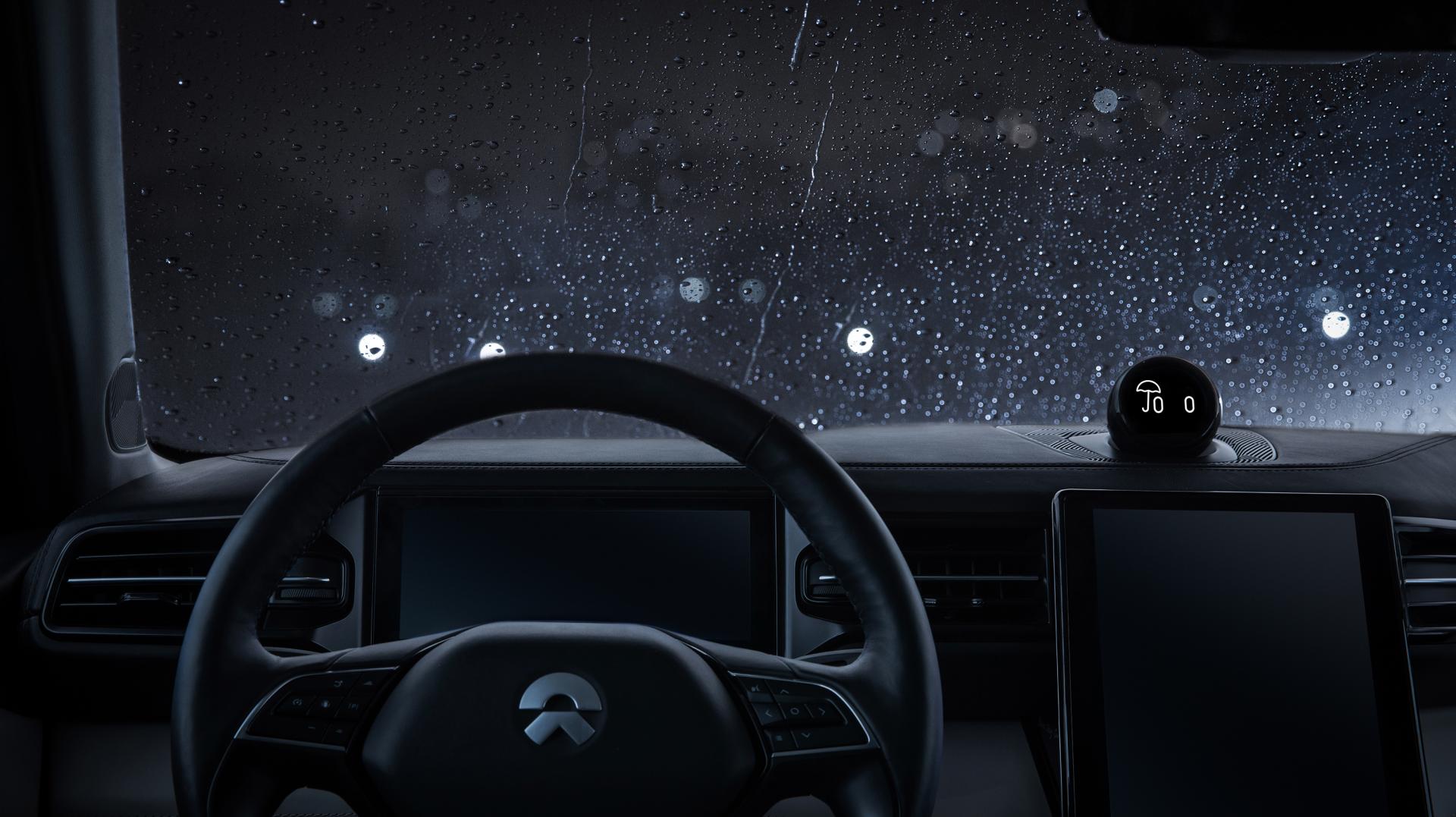 In a recent video from DrivingElectric, we can see this robot in action as it executes the voice command and opens the sunroof.
"So this is like the NIO-version of the 'Hey Mercedes' system which is very clever but she is quite creepy because she looks at you and blinks and waves and tells jokes and all sorts of weird wonderful things," said the show host regarding NOMI.
Other high-tech features in the NIO ES8 electric include an active air suspension for easy and comfortable driving and a super low drag-coefficient of 0.29 to efficiently extract all the energy from the NIO ES8's 70 kWh battery pack.
Besides being electric, the NIO ES8 also comes with a PM 2.5 active air purifier. So not only is the car emitting zero carbon, but it is also purifying the air for its users.
NIO also has a Formula E racing team and currently stands in 11th position in the World Series. It is quite interesting because sooner or later NIO will bring the Formula E tech on to its mainstream cars to further improve their performance.
Speaking of the launch date, there is no official word from the NIO, however, the company currently offers an ES6 electric SUV at 52K and a 317-mile range.
NIO ES8: Tesla Model X Competitor?
While NIO ES8 does offer a robust charging infrastructure and services that are quite hard to match, the Tesla Model X also comes with a ton of advantages. For instance, the charging on the Model X is free of cost and the vast array of Tesla Superchargers are only a little bit slower in juicing up an electric battery as compared to an instant switch.
Again, in terms of performance as well, the Tesla Model X easily beats the NIO ES8. The Model X offers a 328-mile range, 0.25 drag-coefficient and a 0-60 mph acceleration time of 2.7 seconds.
The tech that NIO ES8 offers and the services accompanying it are quite effective. But it'd be interesting to see how the company performs when it launches ES8 in Europe and the USA — places where none of its charging-infrastructure is present.