The owner of a Tesla safely walked away even after his Model X was crashed and tore into two pieces. The crash occurred at a red light intersection on Hallandale Boulevard in Florida.
A total of four high spec cars, including the Tesla Model X, a Nissan GTR, a convertible Ford Mustang along with a Volkswagen, were involved in this nasty accident.
Here's how the Nissan GTR crashed with the Tesla Model X.
Tesla Model X Crashed With Nissan GTR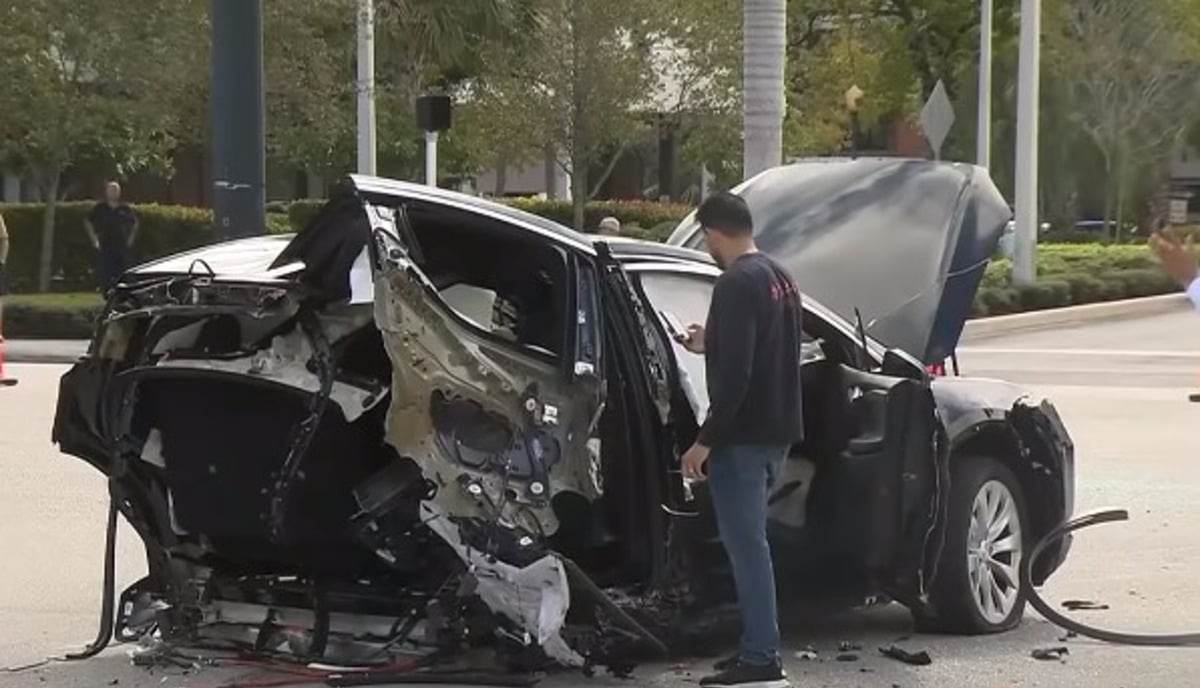 According to eyewitnesses, a Nissan GTR jumped a red light and hit the rear end of the Model X from the side at around 10:30 AM on the Hallandale Boulevard intersection in Florida.
The entire rear structure of the Tesla Model X flew away and hit another car nearby.
The driver of the Nissan GTR kept going a bit further until he crashed his car into a tree and finally stopped.
Eyewitnesses were astounded at how someone could survive such a fatal crash when they saw the owner of the crashed Tesla Model X safely walking away from his car.
Reportedly, all the survivors involved in the crash have been taken to the hospital and will recover soon.
As for the cars involved, the Tesla Model X is most likely totaled, but it did save the life of its owner. The Mustang and the Nissan were also wrecked and had to be towed away from the intersection.
Authorities are citing the driver of the Nissan GTR as the one responsible for the fatal crash.
How Did The Tesla Model X Survive?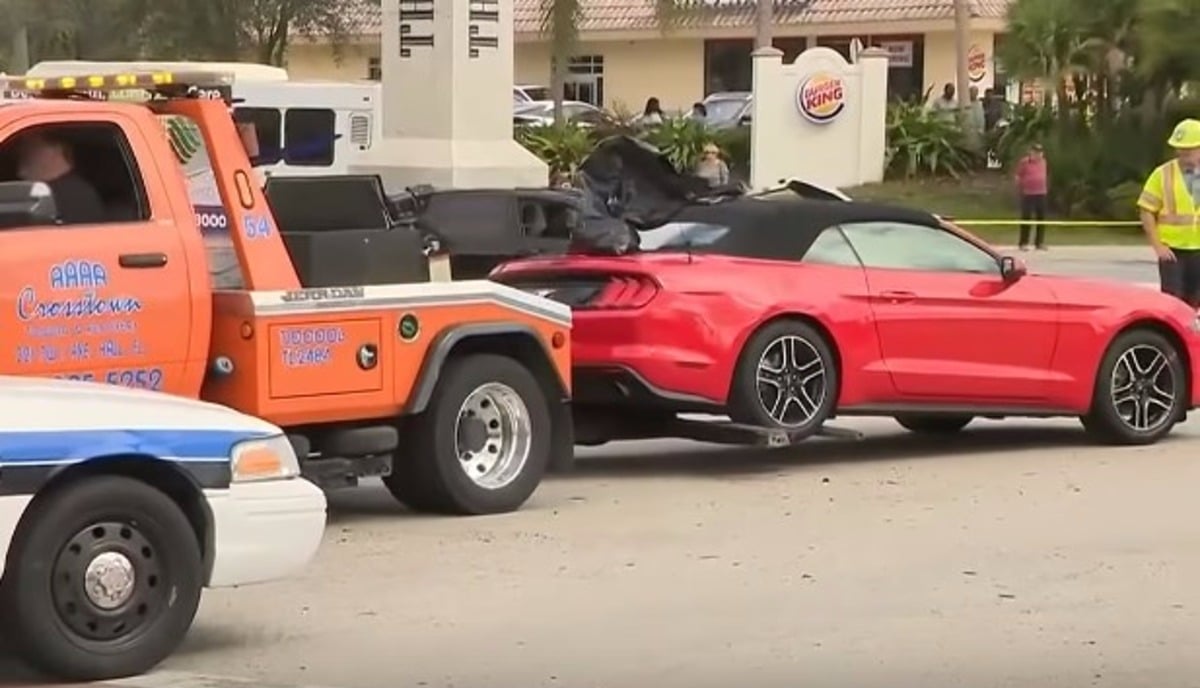 The crashed Tesla Vehicles have physics and brilliant engineering on its side.
It weighs around 5,500 pounds and offers total protection from front and side crashes. The added weight of the Model X also grants it a shallow center of gravity, which prevented the car from rolling over when the Nissan GTR struck it at high speed.
The driver was lucky that he was driving the Model X, had it been a lighter vehicle, the crash could have been deadly.
The Tesla Model X is one of the safest SUVs on the road. It has received a 5-star safety rating from EURO-NCAP, which makes it just as reliable as its smaller cousin, the Tesla Model 3.
In a few weeks, Tesla is going to launch a crossover SUV called Y, which will be similar in size to the Model X but will cost comparable to a Model 3, around $40,000.
So anyone looking forward to buying a safer car on a budget this year for 2020 should take a look at the Model Y.