With half the world in quarantine, this video of a Tesla Model S taking down a Lamborghini Aventador three times its price in a drag race will definitely cheer you up.
Matt Watson from CarWow organized this drag race with the another popular Youtuber Yiannimize. Matt drove a 2020 Tesla Model S Performance while the Yiannimize brought his Lamborghini Aventador S Coupe.
So who won the drag race, Tesla or the Lamborghini? Watch below to find out:
Drag Race: Tesla Model S vs Lamborghini Aventador S Coupe
Both cars are quite powerful and produce 1,565 HP and close to 2,000 Nm of torque in total.
Speaking of the 2020 Tesla Model S Performance, it has a 100 kWh lithium-ion battery with a range of 390 miles of EPA certified range.
The 2020 Model S Performance with its twin-motor setup generates close to 825 HP and 1,300 Nm of torque. The weight of the electric car is pretty hefty at around 2,241 kg. The price of the latest Tesla Model S in the UK is £93,290.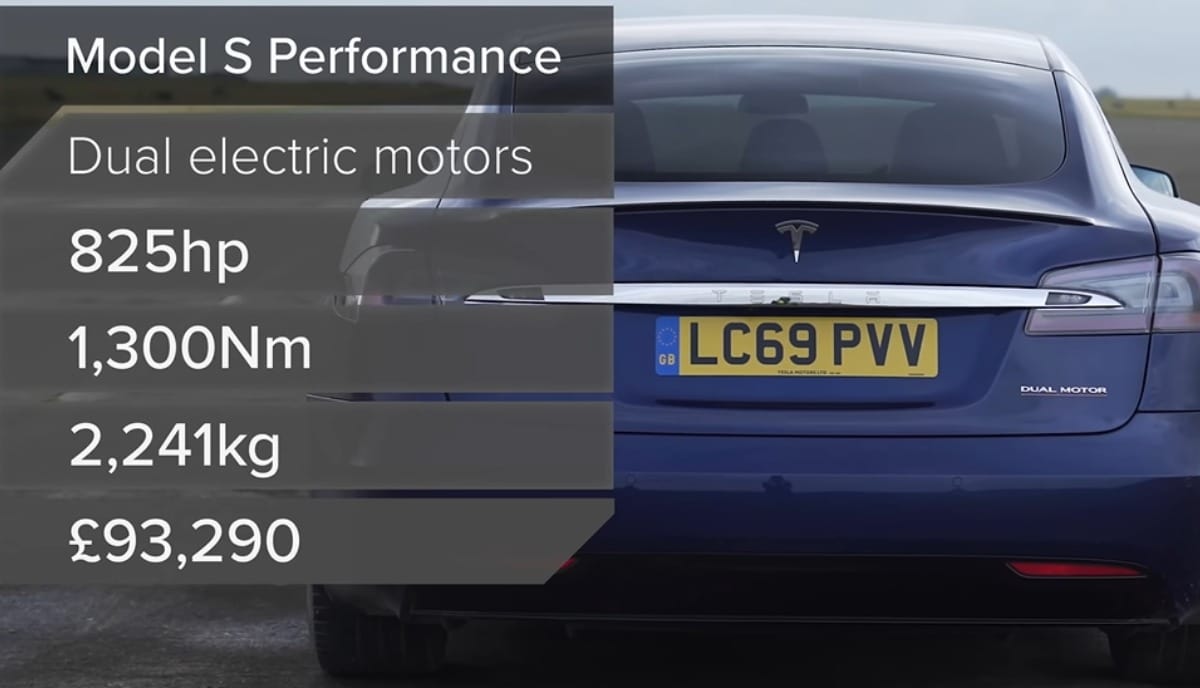 On the other hand, we have the Lamborghini Aventador S Coupe, also simply known as the Aventador S. It is powered by a 6.5-liter V12 engine producing 740 HP and 690 Nm of torque. It weighs a lot less than the Model S at just 1,500 kg but costs almost three times as much at £251,469.
In total, both cars raced three times in a quarter-mile drag race. You'll have to watch the video to find out who the winner is.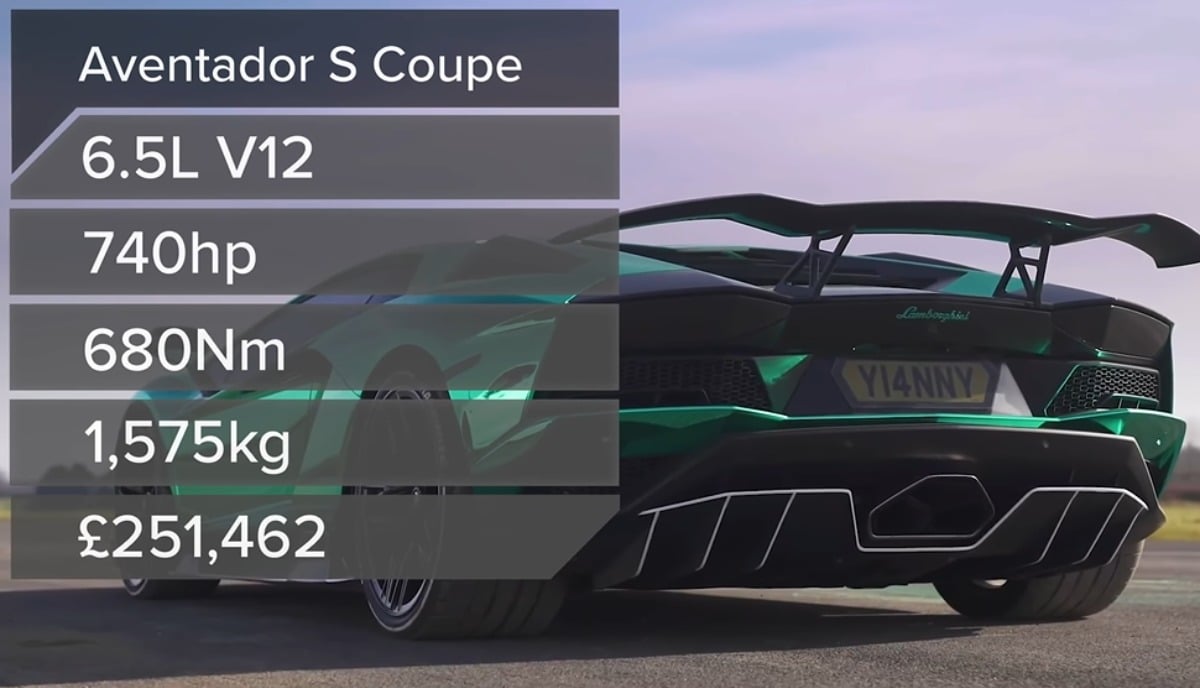 However, I'll tell you that the Tesla Model S P100D completed the quarter-mile in 10.4 seconds, which I think is some kind of record in itself.
The current fastest quarter-mile drag timing for a Tesla Model S is 10.51 seconds.
The "Tesla Model S Vs Lamborghini" drag race also featured a rolling acceleration test and a braking test.
Lamborghini won the braking test because of wider tires and a 740 kg weight advantage over the Tesla Model S P100D.
Which car is your favorite? Let us know in the comments below.