Tesla has been consistently increasing the price of its flagship electric sedan Model S for the past couple of months. Recently, the automaker raised Model S price by $5000, which sets its base price at $89,990. Now, the starting price of the Model S is even higher than the luxury electric sedan Porsche Taycan ($79,990). It's the third time since the beginning of this year that Tesla increased the Model S price.
Back in October 2020, when Tesla Model S and Lucid Air rivalry was at their max, the EV maker reduced the Model S price to $69,990. However, the previous generation Model S. Upon introducing the refreshed 2021 Model S. Tesla again pushed up the price to $79,990. The 2021 Model S is an upgraded variant built on chassis and offers some new features, and it makes sense to uplift the price.
However, in the past couple of months, Tesla even increased it by another $10,000 in two steps which we think is too much. A price tag of around $80,000 for the Model S long-range variant was seemingly optimum. If we compare, within a year, Tesla increased the starting price of the Model S by almost 30%.
Why Tesla Is Continuously Increasing the Price Of Model S?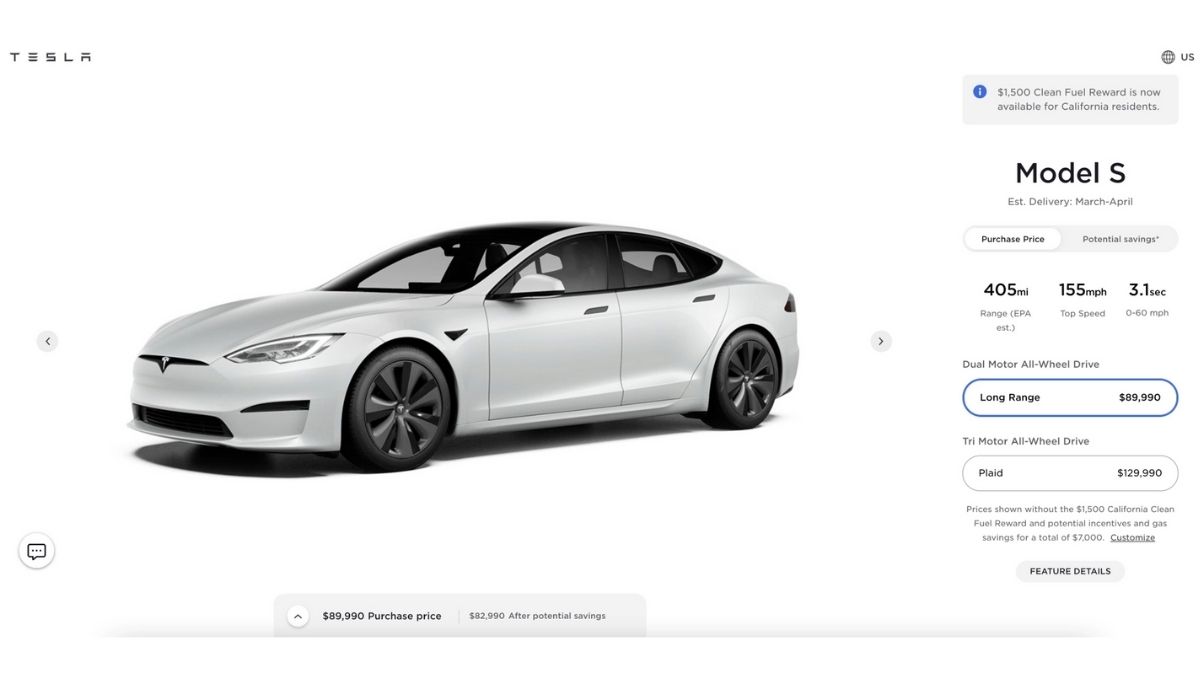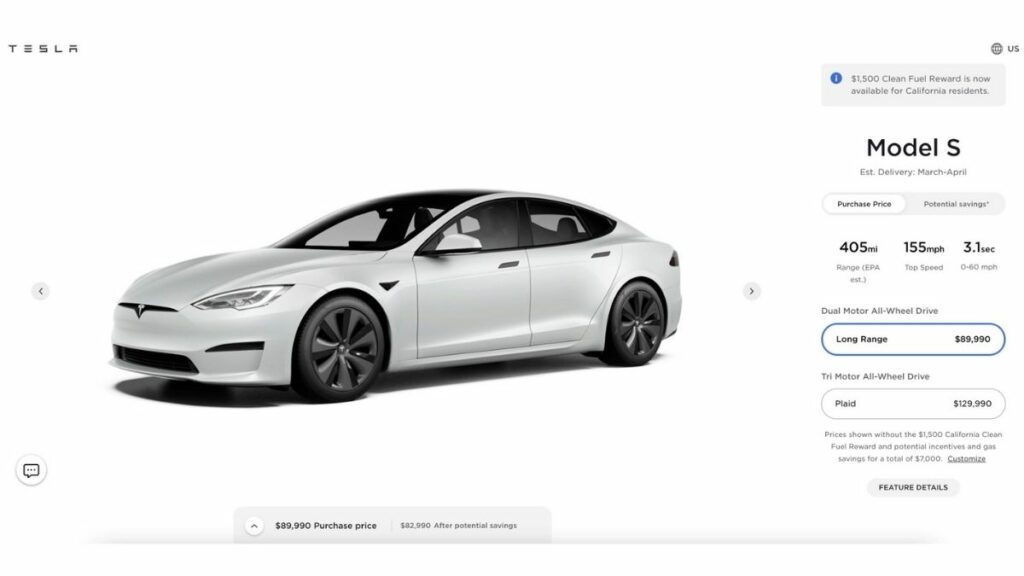 Seeing the variation in the price of Tesla's electric cars isn't something new. We have seen multiple times Tesla, the Elon Musk-led company playing with prices. However, unlike 2020 when Tesla mostly reduced the price of its entire vehicle lineup due to the COVID-19 pandemic, in 2021, it's quite the opposite. This year, from Model 3 to Model Y to Model S, Tesla has updated the price of each one of them.
According to the electrek, there has been increasing demand from the customers. At the same time, Tesla reported some issues with the supply chain and was responsible for the higher costs. It might also be possible that Tesla is taking advantage of increasing demand for its electric car. Whatever might be the reason, Tesla EVs are getting expensive instead of becoming affordable for the masses.