It seems that Tesla Model 3 is going to dominate the used car market. As per the recent report of 'iSeeCars', the electric sedan Model 3 is the fastest-selling car among all the vehicles on the second-hand market. "iSeeCars" is a US-based research website that collects data about used cars and helps users find the right one for them.
The website collected and analyzed data of around 4.4-million new and used car sales from March to June. The Model 3 tops the chart as it took only 29.3 days to get sold. The second spot was occupied by BMW X6 with 43.0 days.
George Augustaitis, director of Automotive Industry Analytics at CarGurus Inc., said demand for the used Model 3 is outpacing supply. He also said if you are planning to buy a used Audi A4, then you have similar options like BMW 3 Series, Mercedes Benz C-Class, and others in the market. However, there is no substitute for Tesla Model 3, that's what makes it a unique car.
Also read: Tesla Model S becomes the longest-range electric car in the world.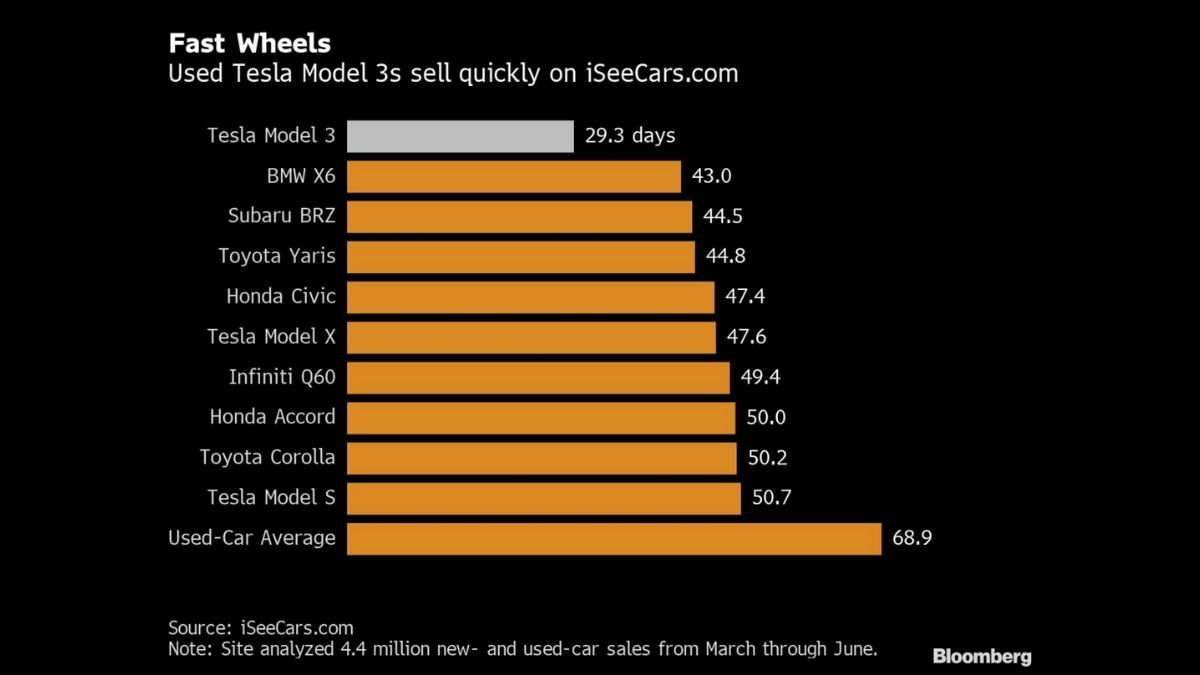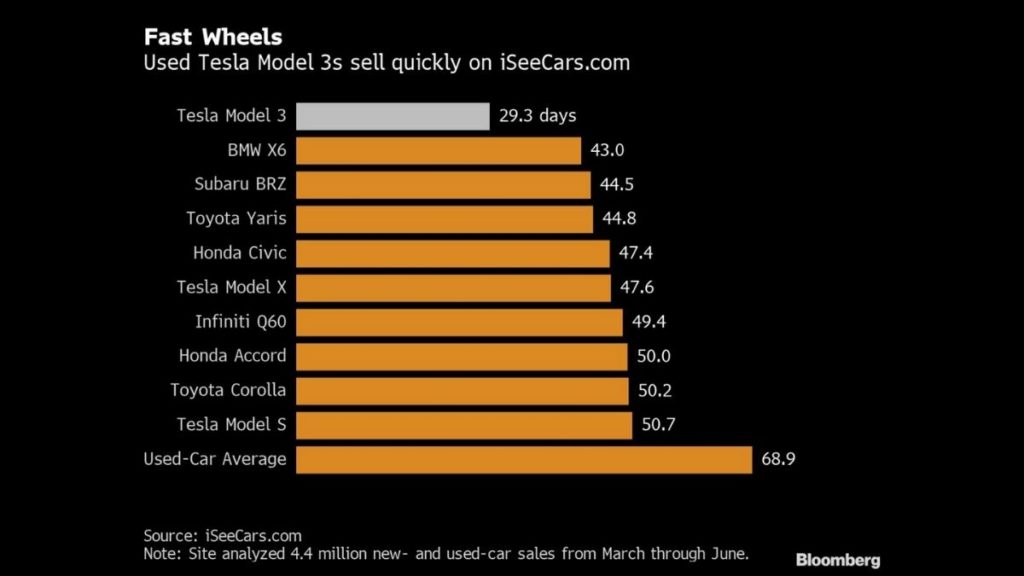 What Makes Tesla Model 3 Preferable In Used Car Market?
Tesla Model 3 is one of the most influential cars in the industry right now. It's truly a modern car that comes with Over-The-Air updates and numerous next-gen features like self-driving ability. On top of that, the electric range and performance of this car are simply unmatched.
Most of us are aware that Tesla Model 3 is the best selling electric car in the world. Back in 2017, this electric sedan made its way to the EV market for the first time. Since the Model 3 has been on the market for only three years, there aren't many of them available as a second-hand vehicle.
It goes without a doubt that there is no scarcity of Model 3 lovers in the market. There are many people who want to own it but can't afford it. A second-hand car gives them the option of owning it at a much lower price.
Moreover, we still have to see how Tesla Model 3 performs in the used car market. For that, we'll keep you updated as soon as we get genuine reviews from the owners.