After the 170 kWh charging update, the Tesla Model 3 SR Plus has become a breeze to drive on long road trips. For the uninitiated, Standard Range Plus is the base version of the popular Model 3 which has a starting price of $39,990. The Model 3 offers Rear Wheel Drive functionality and has a range of 250 miles.
The Tesla Model 3 Standard Range Plus received its 170 kWh charging update a few months ago. Now, EV enthusiasts are trying their hand at testing just how helpful this new feature from Tesla really is.
Bjørn Nyland is one such EV expert in the YouTube space who regularly tests electric cars for their range, charging rate, and battery efficiency. In one of his latest tests, he decided to check the upgraded charging capabilities of the Tesla Model 3 SR Plus.
During the test, he revealed several interesting facts about how the batteries in Tesla electric cars are better than batteries in other EVs. Bjørn also gave several tips to Tesla owners on how they can maximize the use of Tesla superchargers.
Here's the video:
Tesla Model 3 SR Plus 170 kWh Charging
Bjørn took his friend's Tesla Model 3 Standard Range Plus at the Ionity charger, a charging network that is a joint venture by BMW, Daimler group, Ford, and VW along with its sister companies Audi and Porsche.
It can offer charging speeds of up to 350 kW using a standard Combined Charging System or CCS. At the beginning of the video, we can see 170 kW charging in action. The Tesla Model 3 SR Plus is at 9.92% SoC and charging at the maximum permitted charging rate of 170 kWh.
At this time, the Tesla Model 3 is charging at a rate of 1247 km/hr, which is very high. If this rate of charge remains stable throughout the charging interval, then the Model 3 SR Plus could charge to 100% in just 20 minutes.
However, the maximum charging rate is only available for a brief moment. As the battery keeps charging, the rate starts to go down. The trick to getting this high of a charge rate is to arrive at the charging station with less 10% SoC, according to Bjørn.
Even at the 150 kW charge rate, the Tesla Model 3 Standard Range Plus charges faster than the competition, including the Nissan Leaf, the Kia Niro EV, and the Hyundai Kona, all of whom are priced between $35,000-$40,000.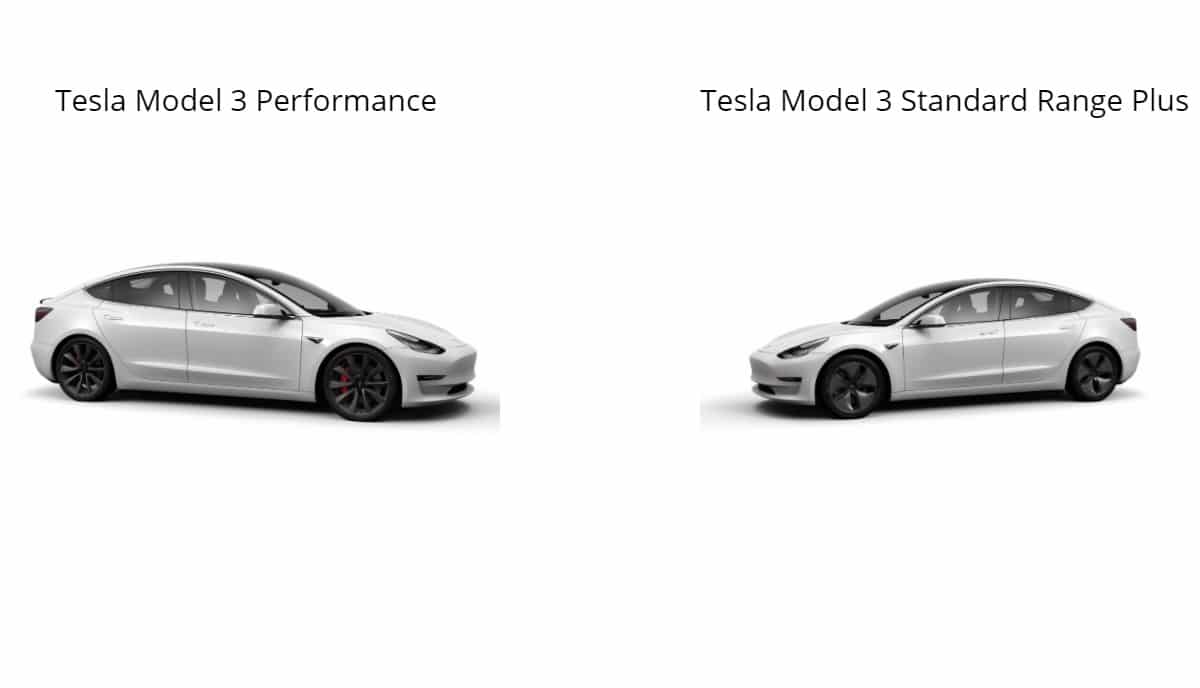 Bjørn debunked another myth that several Tesla owners have. Bjørn said that many people believe that "It (car's battery) throttles because it's too hot. Well no. It throttles because it's too cold, in most cases," Bjørn said.
"Tesla heats up the battery, at least for the Model 3, and it needs to be at 57-degree Celcius in order to safely fast charge at a high state of charge."
After charging more than 60%, the charging rate was still at more than 66 to 70 kW, which is way more than the competition. The 64 kWh battery of Hyundai Kona charges to 80% in 54 minutes using a DC fast charger, which is pretty slow compared to the base Tesla Model. Within 20 minutes, the Model 3 gained 248 km of range.
And in half an hour, the Model 3 gained 300 km of battery range.
Tesla Model 3 Standard Range Plus Charging Tips
As we saw in the video, the maximum charging rate of 170 kW persisted for only a few minutes and slowly decreased as Model 3 kept charging. This shows that the maximum charging rate depends upon a number of factors including SoC, battery temperature, etc.
At the end of the video, Bjørn explained the significance of charging speed, range, and availability of the network. If you're someone who drives long distances daily, then a fast-charging network won't be as necessary for you as a big efficient battery with long-range would be.
"If you don't fast-charge then battery range is more important than charging speed," explained Bjørn.
For the Tesla Model 3 Standard Range, Bjørn suggested arriving at the supercharger with less than 10% SoC and leaving when the charge rate drops to less than 60 kW.
By following this method you can travel almost as fast as the Tesla Model 3 Long Range using a Standard Range Plus. The only difference is that with a Model 3 Long Range, you'd get 500 km in 30 minutes, which is more than 200 km as compared to SR Plus.
Which strategy do you use to charge your battery? Let us know in the comments.