In the fight against Coronavirus, Tesla is making medical ventilators using the Model 3 infotainment system.
Tesla Model 3 is one of the best selling electric cars in the world; naturally, the company has a ton of automotive parts in stock.  This makes it a perfect source for making medical ventilators.
Tesla is using self-made automotive parts to make ventilators to avoid putting pressure on the supply chain of medical equipment. In this way, the electric car company can increase production as quickly as possible.
The team at Tesla Engineering explained how they are using the Model 3 to build ventilators in a new video.
Tesla Uses Model 3 Parts As Medical Ventilators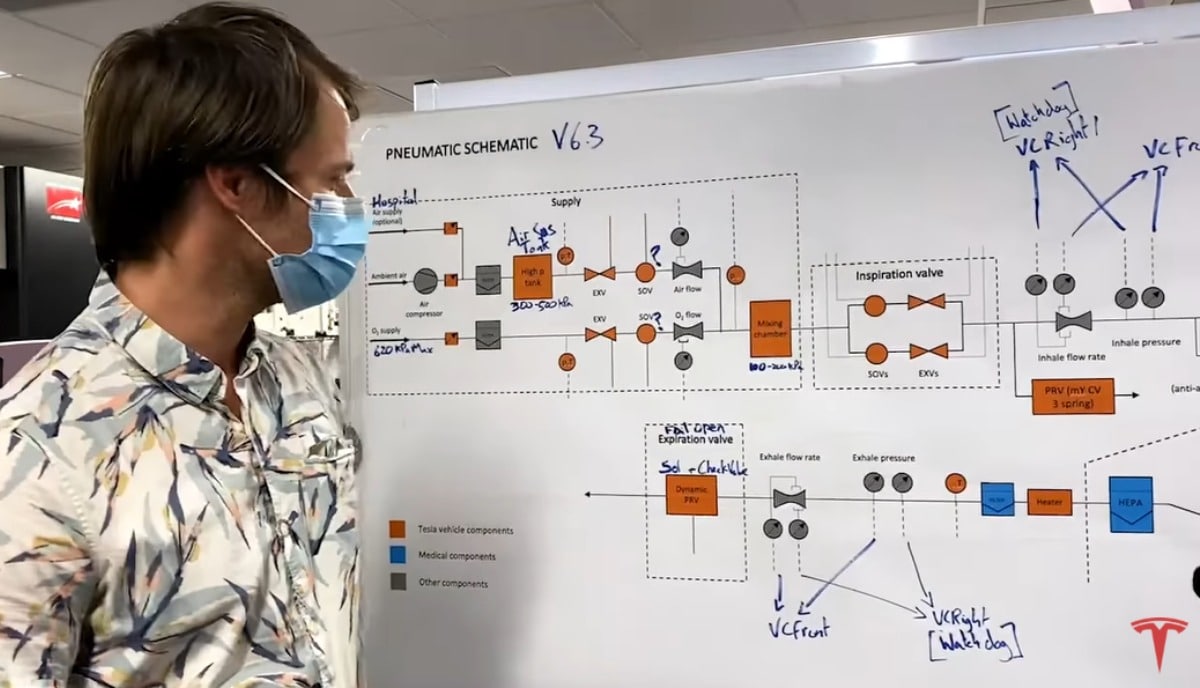 Joe, an engineer at the facility, explains how they're using electric car parts to make ventilators. In the video, he shows the pneumatic scheme of the medical ventilator, detailing each part and how it'll function.
We've been working on developing our ventilator design that's based heavily on Tesla car parts. We want to use parts that we know really well, know the reliability of, and we can go really fast when they're available in volume.
First Tesla Model 3 Ventilator Prototype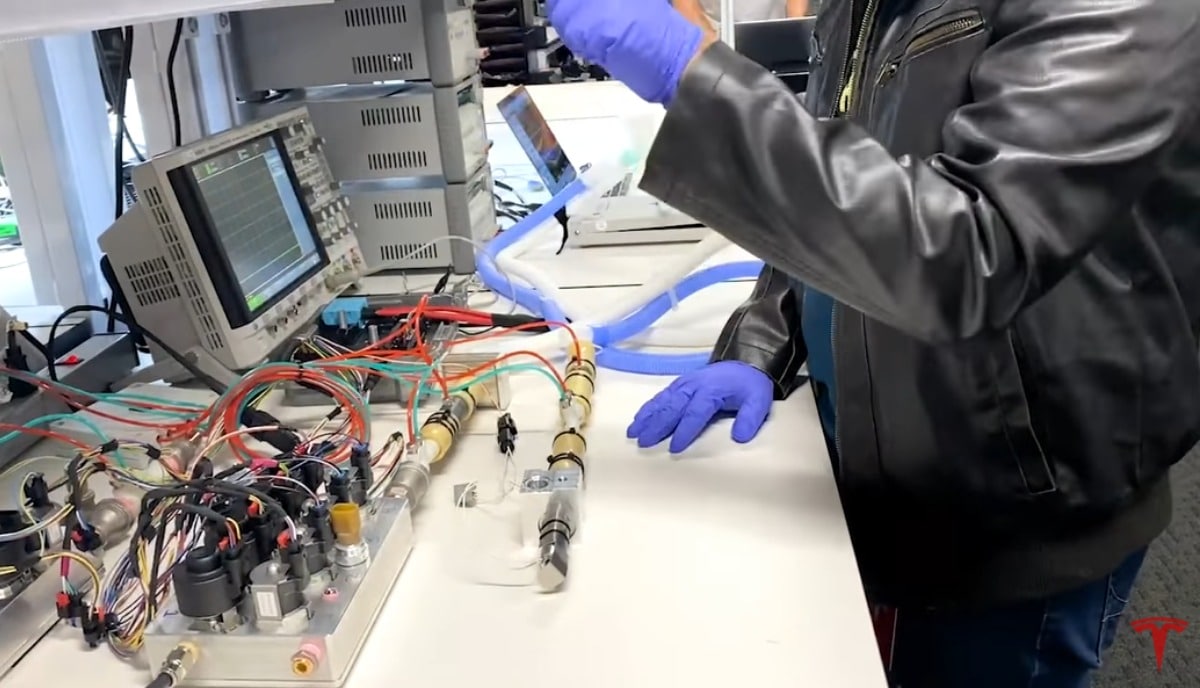 The team gives a detailed look at the first Tesla prototype ventilator. Ahead in the video, one of the engineers explains how the prototype functions.
It takes in air via a medical-grade supply into a mixing chamber. The mixing chamber is what Tesla uses in its electric cars. The air then passes through a wall body, a bunch of sensors, and a filter to reach the lungs of the patient.
To simulate breathing, Tesla used a precision test lung called Quick lung. From the artificial lung, the exhaled air goes through another sensor through the exhale pipe and is used to throttle pressure. It is done so the lung pressure can always remain positive, meaning it is ready to breathe again.
The touchscreen of the Model 3 functions as the ventilator display. It is connected to an infotainment computer that uses vehicle controllers to communicate with precision variable valves on a single piece manifold.
Tesla designed the manifold, so the whole setup of wires is easy to put together.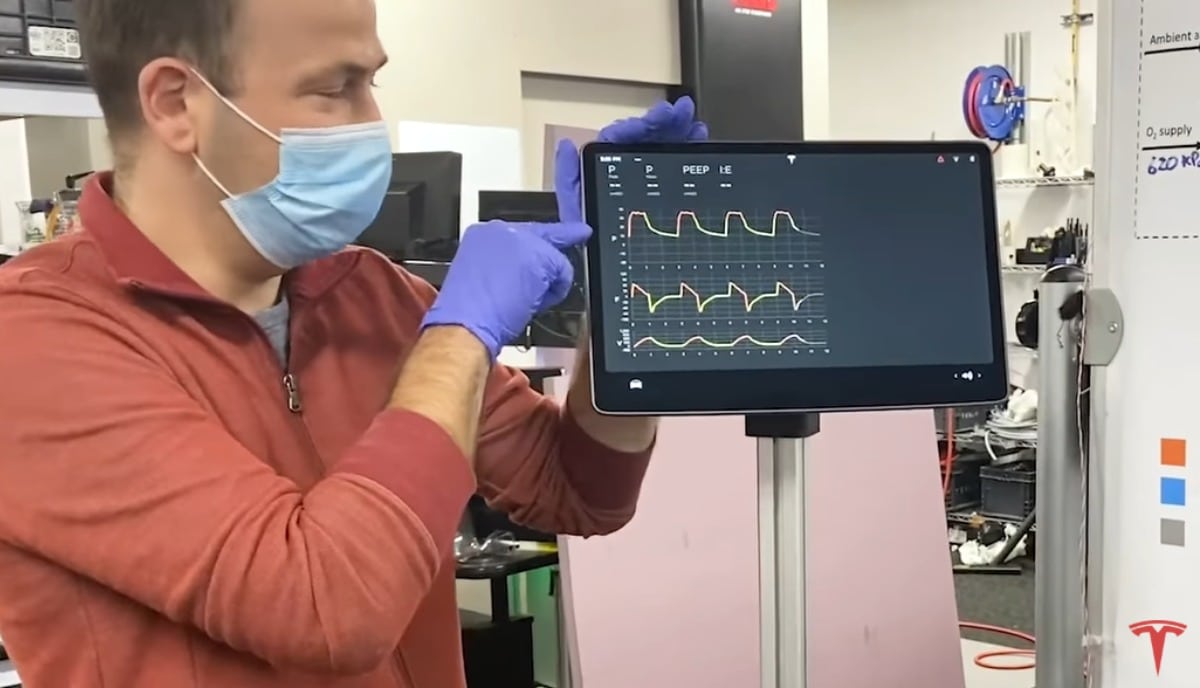 "This gives us three different ways to control what's happening in the patient: pressure regulated volume control, pressure control or volume control," explained a Tesla engineer.
In other words, a wide variety of breathing difficulties can be solved using Tesla ventilators in Coronavirus patients.
When Will Tesla Ventilators Begin Production and Reach Hospitals?
As the Tesla engineers explained, there is still a long way to go before the ventilators can come out of the prototype stage. They will also need FDA (Food and Drug Association) approval to start shipping these ventilators to hospitals.
However, as the situation worsens due to Coronavirus, Tesla is working hard to make sure they can deliver on their promises.